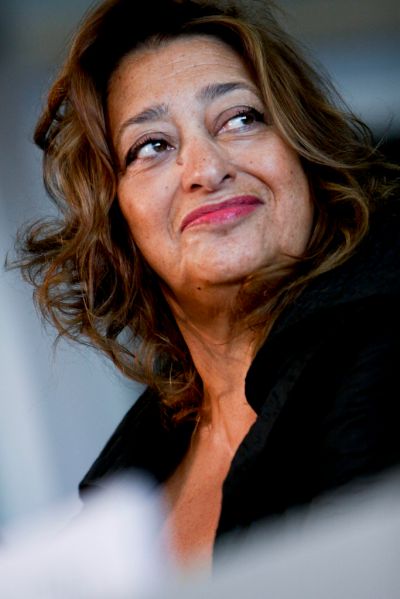 World-renowned Iraqi-British architect Zaha Hadid has died of an apparent heart attack, according to a statement from her office. Her buildings around the world attracted global acclaim and she was the first woman to win the coveted Pritzker Architecture Prize.
She reportedly suffered the attack in a Miami hospital where she was being treated for bronchitis.
The Baghdad-born Hadid opened her eponymous firm in London in 1979 and immediately became known for her striking neo-futurist designs, which include the Eli and Edythe Broad Museum in East Lansing, Mich. (completed in 2012), the aquatics centre at the Olympic Park in London (completed in 2011) and the Sheikh Zayed Bridge in Abu Dhabi (completed in 2010).
Both lauded as one of the geniuses of contemporary architecture, yet scorned by some as an indulgent "Starchitect," Ms. Hadid is widely considered to be the greatest female architect of our time and one of the greatest architects of the 20th and 21st centuries. She claimed the Pritzker in 2014 as well as the RIBA Gold medal for architecture in 2015.
"I'm devastated at the loss," said fellow architect and President Emeritus of the Royal Institute of British Architects USA Jonathan Wimpenny, to the Observer via email. Mr. Wimpenny had been close friends with Hadid since the 1970s, when they both taught at the Architectural Association. "She was planning an exhibition this May at the Palazzo Franchetti in Venice. She was always a very loyal friend who I will miss enormously and beyond that, it's a sad loss to contemporary architecture."
Aside from architecture, Ms. Hadid also worked in the areas of interior design and product design. She taught at the Harvard Graduate School of Design, and elsewhere.
Her style was considered both severe and fractured by both her fans and her critics, but her creations always elicited strong responses.
"As a woman, I'm expected to want everything to be nice and to be nice myself. A very English thing. I don't design nice buildings—I don't like them. I like architecture to have some raw, vital, earthy quality," she told The Guardian in 2006.