In recent years, the price of concert tickets has skyrocketed and some exclusive ones have become almost impossible to procure. Now, an Icelandic festival will make every camping extravaganza, line-out-the-door concert look practically cheap. For a cool million bucks, festival-goers can attend Secret Solstice, with performances by Radiohead, Of Monsters and Men and the always freaky Die Antwoord. The third annual Reykjavík festival will run from June 16 through June 19, so ready your helicopter immediately.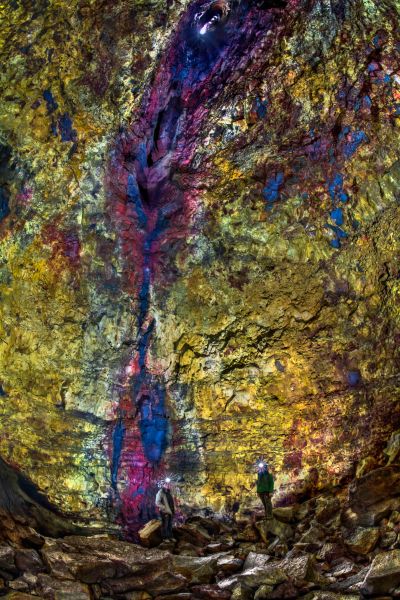 Unlike other regular, everyday music festivals, this one takes place during the wildly popular summer solstice, so there's non-stop daylight. If you become bored with Die Antwoord's antics, you can always explore satellite parties.
There will be three parties inside of the second largest glacier in Europe with DJ sets, thermal pool parties, midnight sun boat cruises and even a party inside of the dormant magma chamber of a volcano. If you can't figure out what to get the fest-goer who has been to Coachella, Bonnaroo, Governor's Ball and back again, send them to Iceland for a weekend of frolicking in the waterfalls.
Regular festival tickets, without the camping component, start at $191. But the world's first million dollar concert ticket includes a whole slew of ultra-VIP options. In 2015, Secret Solstice launched the world's most expensive festival ticket, coming in at $200,000, but that wasn't enough. Now, for $1 million, six people can experience private jet transport on a Gulfstream G300 from anywhere on Earth, two private concerts, nature tours, personal, engraved tickets made from lava rock, access to luxury cars with personal drivers and personal assistants, whale watching and a private dip in the Blue Lagoon.
Sure, flower crowns might gain an Instagram like or two, but not the same way Iceland's Blue Lagoon and black sand beaches do; and those likes alone are worth the million dollar price tag.