MONDAY, APRIL 11
Opening: "Beyond: Louise Manzon Sculptures" at Gallery 61
A Brazilian artist who lives and works in Italy, Louise Manzon got her start as a product designer in New York. Ms. Manzon is a self-taught artist who now makes marvelous figures of goddesses and sea creatures based on Greco-Roman mythology, rendered purely by hand from her own imagination in ceramic. Her female figures dressed in billowing gowns are inspired by the Three Graces (mythical deities representing splendor, joy and prosperity). She also sculpts the legendary Nereids, sea nymphs that protected marine life and sailors, and her swirling fish forms symbolize an assortment of seas in the Mediterranean region.
Gallery 61, NY Institute of Technology, 16 West 61 Street, New York, 5-8 p.m.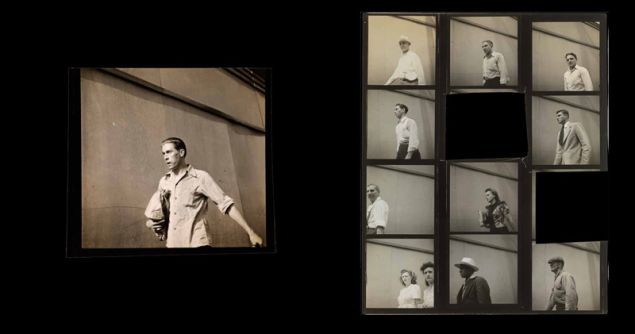 Talk: "Walker Evans: Labor Anonymous" at Aperture Gallery and Bookstore
One of America's greatest documentary photographers, Walker Evans is best known for his Depression-era collaboration with writer James Agee that led to the popular book Let Us Now Praise Famous Men. The photographic volume grew out of an assignment by Fortune magazine to document the lives of impoverished sharecroppers in southern Alabama. Another post-war project for the magazine yielded the pictures of workers on the streets of Detroit now reproduced in the newly published book Labor Anonymous. The book's authors, David Campany and Jerry L. Thompson, will discuss Mr. Evan's long-lost body of work, followed by a signing.
Aperture Gallery and Bookstore, 547 West 27 Street, New York, 6:30 p.m.
TUESDAY, APRIL 12
Talk: "Catherine Murphy in Conversation with Ken Johnson" at Rizzoli Bookstore
Fresh off a double solo outing of paintings and drawings at New York galleries Peter Freeman and Sargent's Daughter, artist Catherine Murphy sits down with New York Times art critic Ken Johnson to discuss her new self-titled monograph, published by Skira Rizzoli and Peter Freeman, Inc., which surveys the American realist's entire career. The enlightening evening will include a reading from the book by art critic and poet John Yau, who wrote a revealing text for the tome.
Rizzoli Bookstore, 1133 Broadway, New York, 5:30-7:30 p.m.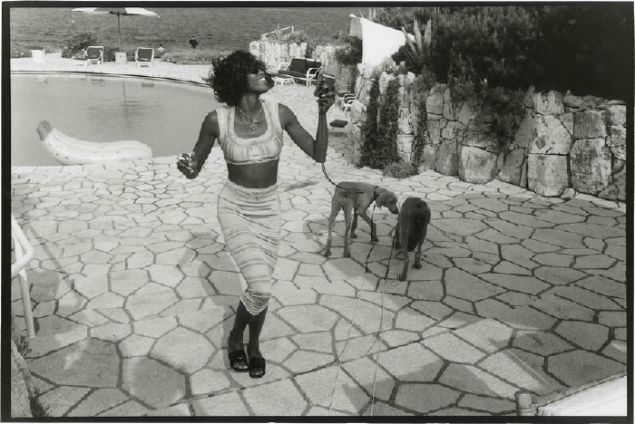 Opening: "Jean Pigozzi: Johnny's Pool" at Gagosian Gallery
A true "bon vivant," photographer and art collector Jean "Johnny" Pigozzi is known for hobnobbing with the rich and famous all around the world, but his favorite place to entertain is the "blue pool" at his family's Villa Dorane in Cap d'Antibes, an idyllic four-mile-long peninsula on the French Riviera. This exhibition of his work coincides with a Rizzoli book which features an introduction by Bono, and captures a continuous parade of celebrities—including Mick and Bianca Jagger, Elizabeth Taylor, Naomi Campbell, Jack Nicholson, and Woody and Soon-Yi Allen—shown participating in the poolside fun.
Gagosian Gallery, 976 Madison Avenue, New York, 6-8 p.m.
WEDNESDAY, APRIL 13
Opening: "The AIPAD Photography Show" at the Park Avenue Armory
Featuring contemporary, modern and 19th-century photographs, as well as photo-based art, video and new media, the 36th edition of AIPAD's Photography Show brings together 86 international galleries at the Park Avenue Armory for four days. Highlights of this year's fair include a recently discovered image of a workers rally in Berlin by artist Tina Modotti, made during her short stay in the German capital in 1930 at Richard Moore Photographs; fantasy images of life-like dolls by Morton Bartlett and trippy photos of music festivals by Sarah Anne Johnson at Julie Saul Gallery; and behind-the–scene pictures of the late musician David Bowie by Steve Schapiro, who chronicled the singer's career for decades, at Monroe Gallery of Photography.
Park Avenue Armory, 643 Park Avenue, New York, 5-9 p.m., $150-250 for preview, $30 on other days
Talk: "Nice Weather Artist Talk" at Skarstedt
Organized by savvy artist and writer David Salle, "Nice Weather" presents a dynamic overview of the state of painting today. The show features a multigenerational group of artists who range in age from their twenties to their eighties, and includes both figurative and abstract paintings. Join Mr. Salle and moderator Hunter Braithwaite, a contributing editor at Modern Painters, for a discussion of issues surrounding painting that are brought to light in the show, with participating artists Gary Stephan, Nicole Wittenberg and Patricia Treib.
Skarstedt, 550 West 21 Street, New York, 6 p.m.
THURSDAY, APRIL 14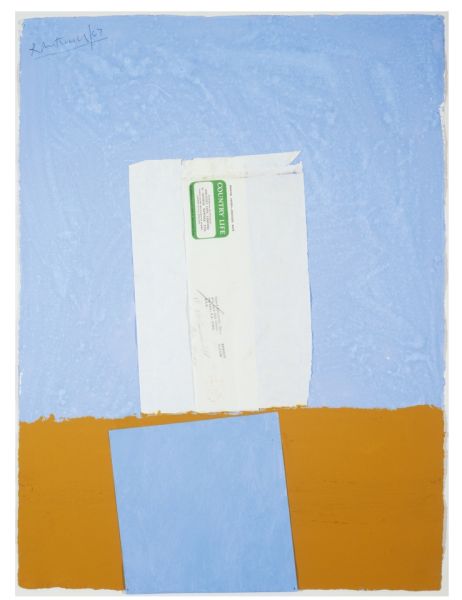 Opening: "Robert Motherwell: The Art of Collage" at Paul Kasmin Gallery
A pioneering abstract expressionist, Robert Motherwell once said, "A painting is made by a series of mistakes." What a wonderful way to see art making, especially when you are trying to create something new, which is exactly what Mr. Motherwell did in his lifelong exploration of collage. The show is titled after a New York Times review written by Hilton Kramer of the artist's 1968 Whitney survey, and presents a selection of collages from the Dedalus Foundation (an organization dedicated to preserving the work and legacy of Mr. Motherwell) that have been included in the artist's most important museum shows, but are relatively new to the market.
Paul Kasmin Gallery, 297 Tenth Avenue, New York, 6-8 p.m.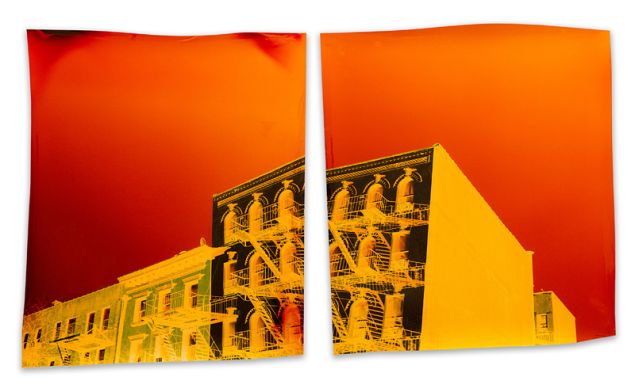 Opening: "John Chiara: West Side at Tioronda" at Yossi Milo Gallery
San Francisco-based artist John Chiara is known for pushing the boundaries of photography through unusual processes. Rather than employing film negatives, the artist directly exposes photosensitive paper to light with large-scale, homemade cameras and uses a variety of darkroom techniques to make one-of-a-kind prints. For this show, Mr. Chiara makes New York the subject of his photography for the first time in his 20-year career. Shooting in Manhattan and the Hudson River Valley, he captures views of the city's architecture in saturated colors and reveals subtle scenes in the majestic landscape further upstate.
Yossi Milo Gallery, 245 Tenth Avenue, New York, 6-8 p.m.
Opening: "Tech-né-Color" at Sandra Gering
A group show featuring nine contemporary artists known for their use of color and/or technology, this lively exhibition includes paintings and sculptures by Peter Halley, Todd James, KAWS, Ryan McGinness, Karim Rashid, John F. Simon, Jr., Vincent Szarek, Xavier Veilhan and Leo Villareal. Mr. Halley contributes monoprints of explosions on canvas. Mr. McGinness will show screened paintings of layered symbols he's created in drawing and then processed using computer programs. And finally, KAWS shares painted bronze self-portraits.
Sandra Gering Inc., 14 East 63 Street, New York, 6-8 p.m.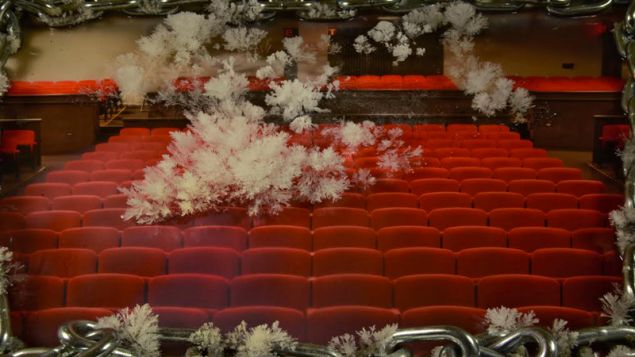 Party: "PopRally Presents Julianna Barwick and Matthew Brandt" at the Museum of Modern Art
An evening of "immersive sights and sounds," this latest iteration of MoMA's PopRally series features a new video piece by Los Angeles-based artist Matthew Brandt, who is known for his experimental photographic works that playfully mix analog and digital processes, and Louisiana-born, Brooklyn-based recording artist Julianna Barwick, who will be previewing music from her new album, Will. The performance is followed by a reception and an after-hours viewing of the exhibition "Ernie Gehr: Carnival of Shadows," which features the self-taught, experimental filmmaker's multi-screen video installation.
MoMA, 11 West 53 Street, New York, 7-10 p.m., $25 (21 and over)