MONDAY, APRIL 18
Opening: "Alexis Rockman: A Natural History of Life in New York City" at Salon 94
A New York artist with a penchant for the environment, Alexis Rockman makes paintings and drawings about climate change, genetic engineering and the ecology. The 75 works on paper in this show capture the history of flora and fauna in New York City from pre-Columbian times to the present, with a bit of a twist: The local wildlife skillfully depicted in the artist's field drawings is rendered with a mix of acrylic paint, soil, sand, fossils and detritus gathered from the city's streets, parks, construction sites and beaches.
Salon 94, 12 East 94 Street, New York, 11 a.m.-6 p.m.
TUESDAY, APRIL 19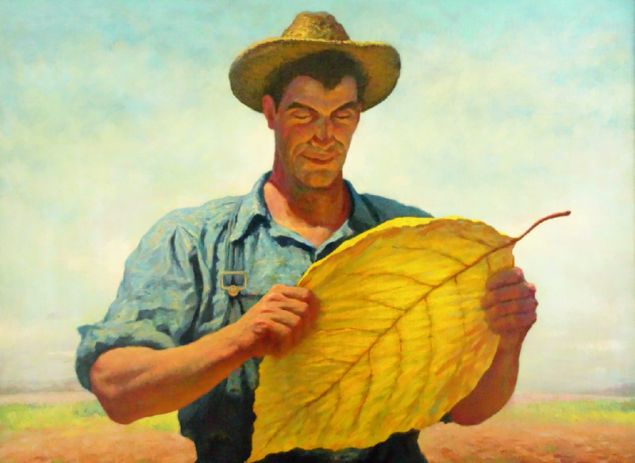 Opening: "Art for Every Home: Associated American Artists, 1934–2000" at Grey Art Gallery
Started as a means to sell art to the public at a reasonable price during the Great Depression, the Associated American Artists included such well-known artists of the day as Thomas Hart Benton, John Steuart Curry and Grant Wood. Producing prints for middle and upper-middle class collectors, illustrations for product marketing campaigns and promotional imagery to aid the war effort, the AAA contributed a wealth of work which commented on the times. They can now be seen again in this excellent survey show.
Grey Art Gallery at NYU, 100 Washington Square East, New York, 6-8 p.m.
WEDNESDAY, APRIL 20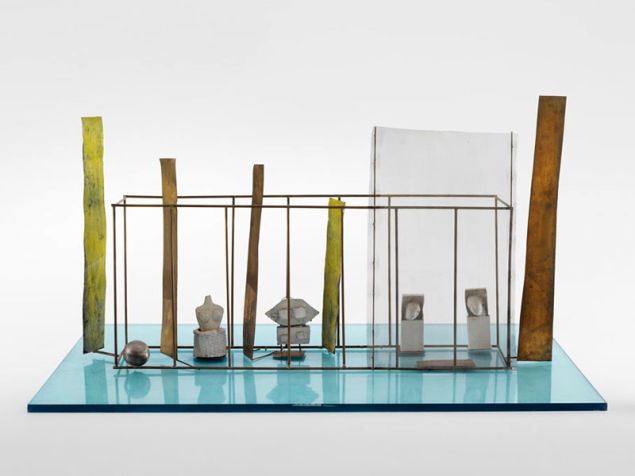 Opening: "Fausto Melotti" at Hauser & Wirth
An Italian artist and poet, Fausto Melotti was an active contributor to European Modernism over a 50-year period between 1936 to 1986, the latter of which was the year he was awarded the prestigious Golden Lion at the Venice Biennale and of his death at age 85. Celebrating his life as an artist, this expansive exhibition (organized by Douglas Fogle, former chief curator at the Hammer Museum in Los Angeles) presents a selection of Mr. Melotti's work, featuring his early, somewhat-surreal figurative ceramics and his later abstract, brass sculptures, which portray political and theatrical subjects.
Hauser & Wirth, 32 East 69 Street, New York, 6-8 p.m.
Talk: "Jeff Koons in Conversation with Glenn Fuhrman" at the Flag Art Foundation
In conjunction with "Cecily Brown, Jeff Koons, Charles Ray," an exhibition that brings together works addressing themes of youth, nostalgia and intimacy by the three contemporary artists, Flag Art Foundation founder and mega-art-collector Glenn Fuhrman sits down with famed artist Jeff Koons to discuss the remarkable sculptures from his Celebration, Banality, and Popeye series', all of which are on view at the foundation's gallery through May 14.
Flag Art Foundation, 545 West 25 Street, New York, 6-8 p.m., RSVP required
THURSDAY, APRIL 21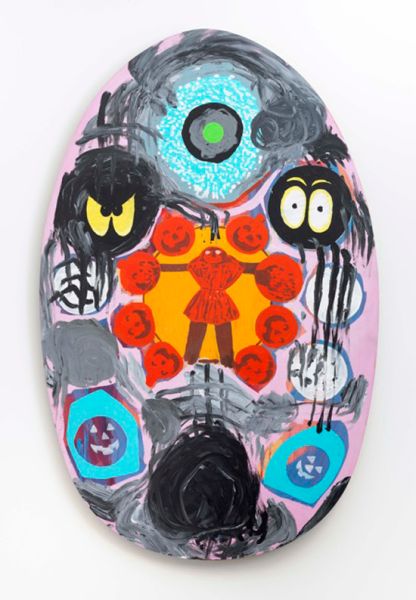 Opening: "Mike Kelley: Shaped Paintings" at Skarstedt
Never previously exhibited as a group, Mike Kelley's shaped canvases of the 1990s marked the bad-boy artist's return to painting after a productive 15-year period creating performance, multimedia and installation art. Inspired by memories of his troubled youth in suburban Detroit and his formal art training at the University of Michigan, the shaped works in the show capture the rebellious nature of the celebrated Los Angeles-based artist, who tragically died by his own hand in 2012.
Skarstedt, 550 West 21 Street, New York, 9:30 a.m.-6 p.m.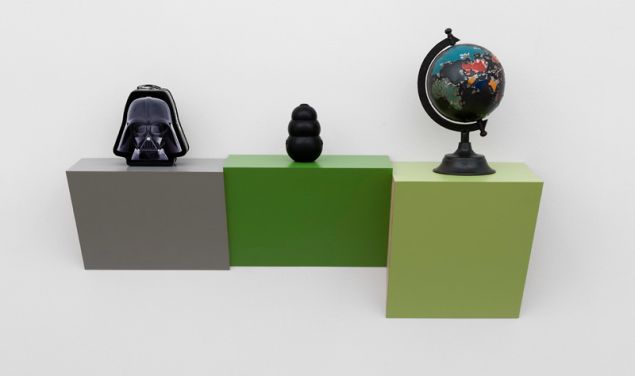 Opening: "Haim Steinbach" at Tanya Bonakdar Gallery
An Israeli-born, American artist who made a big impact during the post-modern, Neo-Geo art scene of the late 1980s, Haim Steinbach makes sculptural assemblages and artistic installations that cleverly combine seemingly unrelated consumer goods. This exhibition highlights the artist's found art displays, which include items like a plastic "Darth Vader" lunch box and a rubber "Kong" dog chewy. Mr. Steinbach's sundry objects can be found on top of his signature handmade shelves, and in conjunction with his witty architectural installations and text-based wall works that comically comment on daily life.
Tanya Bonakdar Gallery, 521 West 21 Street, New York, 6-8 p.m.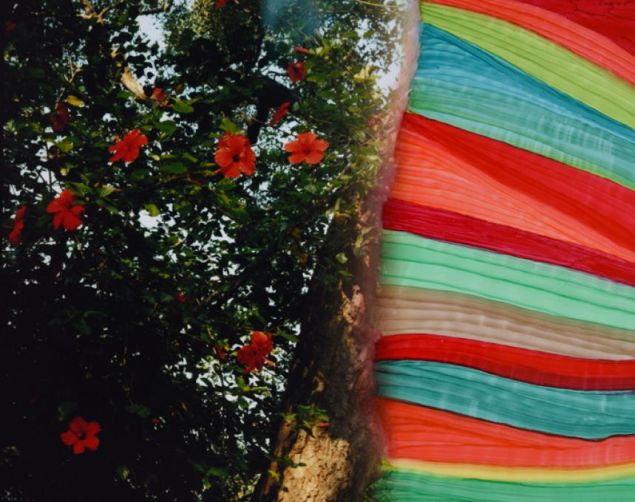 Opening: "Chloe Sells: Under the Sun" at Julie Saul Gallery
A photo-based artist who splits her time between London and Botswana, Chloe Sells shoots large-format photographs of African landscapes, which she then manipulates in the darkroom to create richly colored compositions. For her first solo show in the States, the far-flung American presents a selection of large-scale analog prints and small painted photographs of saturated scenes and dynamic patterns that are drawn from the highly diverse African continent.
Julie Saul Gallery, 535 West 22 Street, New York, 6-8 p.m.
Opening: "Wanderlust" at the High Line
Looking at notions of walking, journeys and pilgrimages, the group exhibition "Wanderlust" features the work of eleven globetrotting artists, including Swiss conceptualist Valentin Carron, Egyptian multimedia artist Iman Issa, American sculptor Tony Matelli, Slovakian performance artist Roman Ondak and Scottish sound artist Susan Philipsz. The show cleverly draws attention to the international mix of art on view as it relates to the variety of global visitors often found exploring the city's unique urban promenade.
The High Line, Various locations along the High Line, from Gansevoort Street to West 34 Street, between 10th and 12th Avenues, New York, 7 a.m.-10 p.m.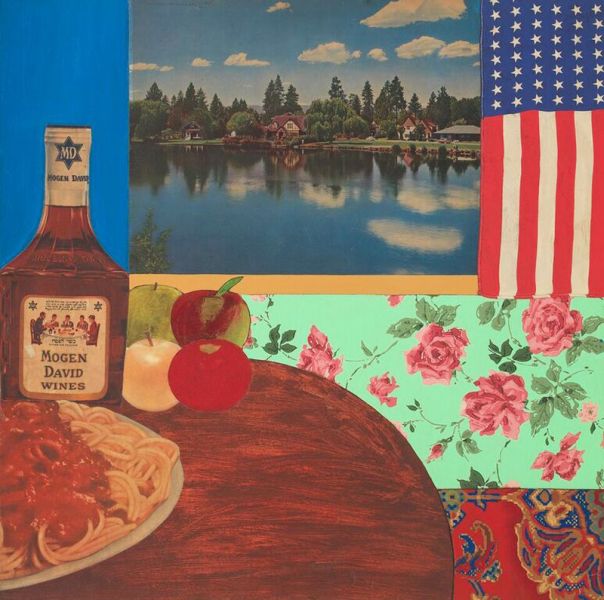 Opening: "Tom Wesselmann" at Mitchell-Innes & Nash
The first major survey of Pop Art artist Tom Wesselmann's paintings in New York since his death in 2004, this succinct show features a dozen canvases, collages and cut-aluminum pieces that span the celebrated artist's forty-year career. Highlights of the exhibition include mixed-media works from his Great American Nude and Still Life series' of the 1960s, shaped "Smoker" and "Bedroom Painting" canvases from the 1970s and '80s and his inventive cut-aluminum wall works and later "Sunset Nude" paintings, which paid homage to artists that Mr. Wesselmann admired.
Mitchell-Innes & Nash, 534 West 26 Street, New York, 6-8 p.m.
Opening: "Adriana Varejão: Kindred Spirits" at Lehmann Maupin
Adriana Varejão's sixth solo outing at the gallery offers a selection of paintings from two recent bodies of work that explore the effects of colonialism on the aesthetics of identity. The 29 paintings in this internationally recognized Brazilian artist's Kindred Spirits series present realistic portraits of Ms. Varejão with her face and body decorated with motifs related to Native American tribes as well as Minimalist artworks, while her abstract series of "Mimbres" paintings make visual reference to the artistically sophisticated group of people of the same name who inhabited the American Southwest in the 11th century.
Lehmann Maupin, 201 Chrystie Street, New York, 6-8 p.m.