MONDAY, APRIL 25
Talk: "Public Art Fund Talks: Peter Fischli" at The New School
Swiss artists Peter Fischli and David Weiss have collaborated for 33 years and are best are known for their 1987 video The Way Things Go, which captures a chain reaction of everyday objects setting one another in motion. Weiss passed away in 2012, but Mr. Fischli will be on hand to discuss the duo's memorable public art projects as they relate to the pair's retrospective exhibition for the Guggenheim, which currently occupies the museum's Rotunda. Mr. Fischli plans to discuss the 1987 sculpture Haus, a scaled-down, modernist office building that has been exhibited in multiple cities worldwide (on view outside the Gugg), and the 1991 mural How to Work Better, which can be seen on a building at Houston and Mott Street.
The New School, 66 West 12th Street, New York, 6-8 p.m., $10
TUESDAY, APRIL 26
Opening: "Philip Guston: Painter" at Hauser & Wirth
Philip Guston was born in Montreal in 1913 to Russian Jewish immigrant parents who resettled in California when he was 17, and went on to become one of the most influential American artists of the 20th century. Primarily self-taught as an artist, Guston moved to New York to paint murals for the W.P.A. before turning to abstraction in the late 1940s. This exhibition—the first at the gallery since it announced exclusive representation of the artist's estate last fall—covers the peak of his abstract period. The show features 36 canvases and 53 drawings made between 1957 and 1967.
Hauser & Wirth, 511 West 18th Street, New York, 6-8 p.m.
WEDNESDAY, APRIL 27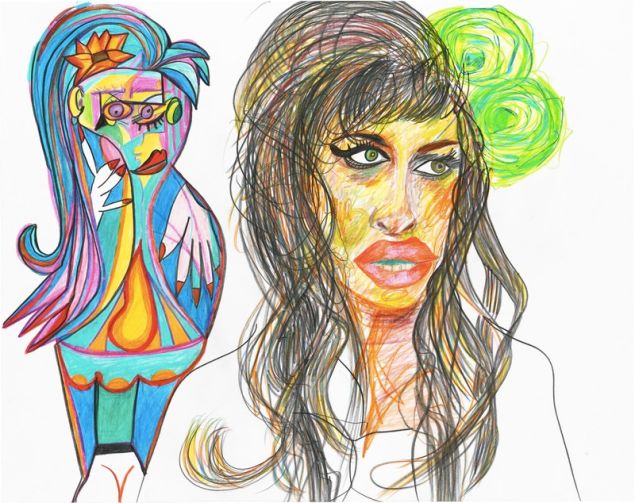 Opening: "Human Interest: Portraits from the Whitney's Collection" at the Whitney Museum of American Art
Digging deep into the museum's rich collection of artworks from the past 100 plus years, Whitney curators Scott Rothkopf and Dana Miller have assembled a compelling overview of modernist and contemporary portraiture. Featuring more than 300 works in a variety of media made between 1900 and 2016, the show includes paintings by Edward Hopper and Alice Neel, sculptures by Urs Fischer and Paul McCarthy, drawings by Andy Warhol and Rachel Harrison and photographs by Cindy Sherman and Deana Lawson. Many of the portraits are new acquisitions that will be exhibited at the museum for the first time.
Whitney Museum of American Art, 99 Ganesvoort Street, New York, 10:30 a.m.-6 p.m.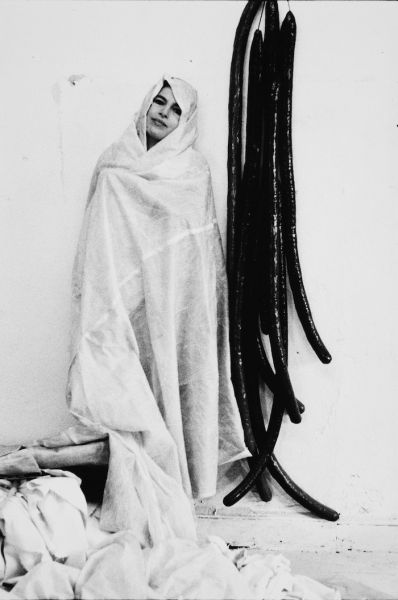 Screening: "Eva Hesse" at Film Forum
This is the first comprehensive documentary film about German-born American artist Eva Hesse and charts the artist's life and career from her early years and education at Cooper Union and Yale to the creation of her innovative postminimalist art and early death from cancer at age 34. The movie consists of photographs, film footage, journal entries and interviews with art historians Lucy Lippard and Elisabeth Sussman, artists Carl Andre and Sol LeWitt, her older sister Helen Hesse Charash and close friends.
Film Forum, 209 West Houston Street, New York, various times, $14
Opening: "Andra Ursuta: Alps" at New Museum
Andra Ursuta is a Romanian-born, New York-based artist who makes representational sculptures and installations that reference the body and the artist's socialist upbringing. She has been on a fast track since initially showing her work with the Lower East Side gallery Ramiken Crucible in 2010, and is now represented by galleries in New York, Los Angeles, Milan, London and Hong Kong. The artist makes her New York museum debut with "Alps," a show that features her 2011 sculptural self-portrait Crush, which depicts a flattened female figure who is almost completely naked except for sneakers, and covered with a sexually suggestive white substance.
New Museum, 235 Bowery, New York, 11 a.m.-6 p.m., free with museum admission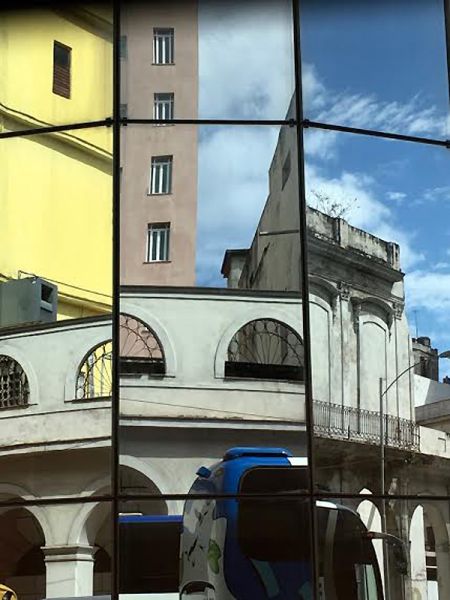 Talk: "Examining the Art Scene in Cuba from New York's Perspective" at the 8th Floor
The International Association of Art Critics (AICA) convenes a panel made up of experts in the field of Cuban art to consider the United States' evolving cultural exchange with the Caribbean country. The panel, which will be introduced by Shelley & Donald Rubin Foundation artistic director Sara Reisman, includes Bronx Museum director Holly Block, New York gallerist Sean Kelly, American Friends of the Ludwig Foundation of Cuba president Carole Rosenberg, Cuban-born multidisciplinary artist Juana Valdes, ARTnews editor Barbara MacAdam and AICA president Marek Bartelik.
The 8th Floor, 17 West 17th Street, New York, 7 p.m., RSVP required, RSVP: aica.webzine@gmail.com
THURSDAY, APRIL 28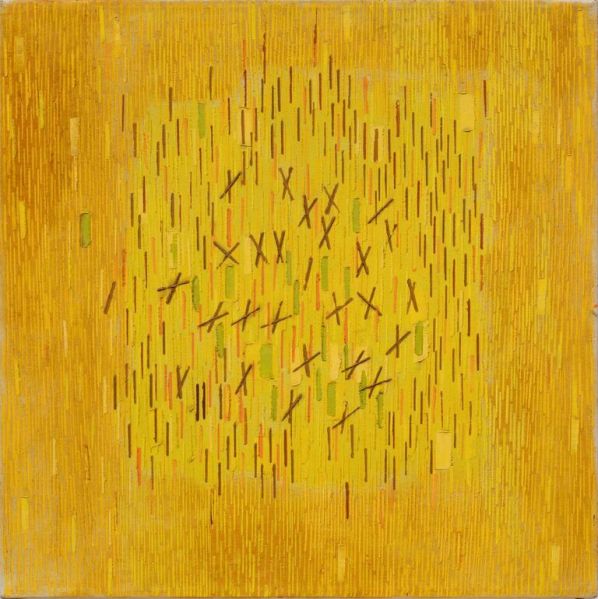 Opening: "Lee Mullican: The Fifties" at Susan Inglett Gallery
The first in a two-part exhibition of works by West Coast abstractionist Lee Mullican, this show highlights the artist's paintings, drawings and sculptures from 1949 to 1961. One of the founders (along with artists Gordon Onslow Ford and Wolfgang Paalan) of the San Francisco-based, spiritually minded Dynaton Group, Mr. Mullican created work informed by Eastern philosophy and surrealism with the desire to express cosmic freedom. Using an ink or palette knife to apply paint, the artist constructed abstract images that pulsate with color and light, while seeming to capture the aura of the universe. A second show of paintings from the late 1950s through the 1960s by the mystical artist, who died in 1998, opens at James Cohan's Chelsea space on May 12.
Susan Inglett Gallery, 522 West 24th Street, New York, 10 a.m.-6 p.m.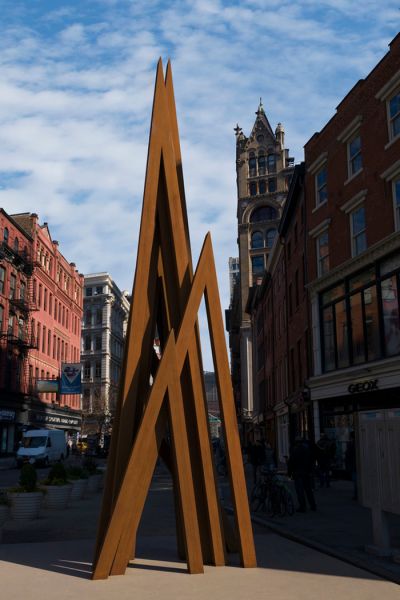 Opening: "Bernar Venet: Angles" at Paul Kasmin Gallery
Bernar Venet has an impressive 24-foot-high sculpture currently on view at Union Square Plaza. Now, Paul Kasmin Gallery brings a selection of the artist's new Corten steel sculptures in from the cold to its dynamically designed West 27th Street space. A French conceptual artist that splits his time between studios in New York and Provence, Mr. Venet is internationally known for his rusty, minimalist sculptures that smartly reference geometry. The show is his first solo exhibition with the gallery, and features four large-scale assemblages of angular steel forms and smaller sculptural maquettes for monumental public works.
Paul Kasmin Gallery, 515 West 27th Street, New York, 6-8 p.m.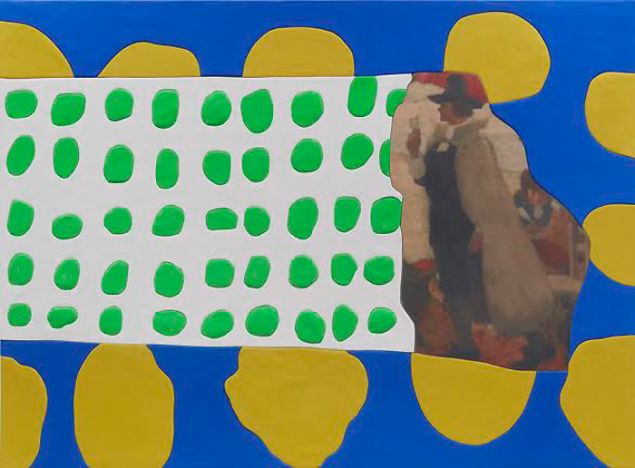 Opening: "Sadie Benning: Green God" at Mary Boone Gallery
A three-time participant in the Whitney Biennial and co-founder of the feminist post-punk band Le Tigre, Sadie Benning started her artistic career making videos with a Fisher-Price toy camera. Her work often explores themes of sexual identity and gender, and has grown to include painting, photography and sculpture. In a two-gallery exhibition (here and at Callicoon Fine Arts on the Lower East Side) that is organized by Mary Boone in-house curator Piper Marshall, Ms. Benning presents new mixed media paintings and assemblages that employ the color green to signify nature and money and devotional objects and images of saints and gods to comment on the fetishistic side of religion.
Mary Boone Gallery, 724 5th Avenue, New York, 5-7 p.m.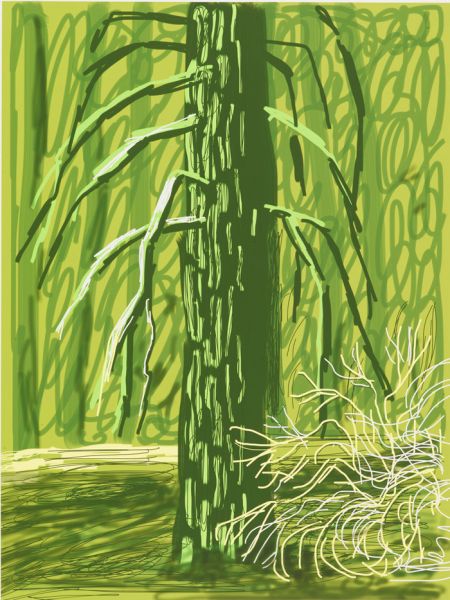 Opening: "David Hockney: The Yosemite Suite" at Pace
Famed British Pop Art artist David Hockney is currently the subject of a fascinating, new documentary film titled Hockney, now playing at the Metrograph. The Yosemite Suite features two groups of work that the 78-year-old artist made as iPad drawings on visits to the Yosemite National Park in 2010 and 2011. This show includes nearly 30 luscious prints on paper which range from medium-sized images of mountains and trees to majestic landscapes, dynamically reproduced at a grand scale.
Pace, 537 West 24th Street, New York, 6-8 p.m.