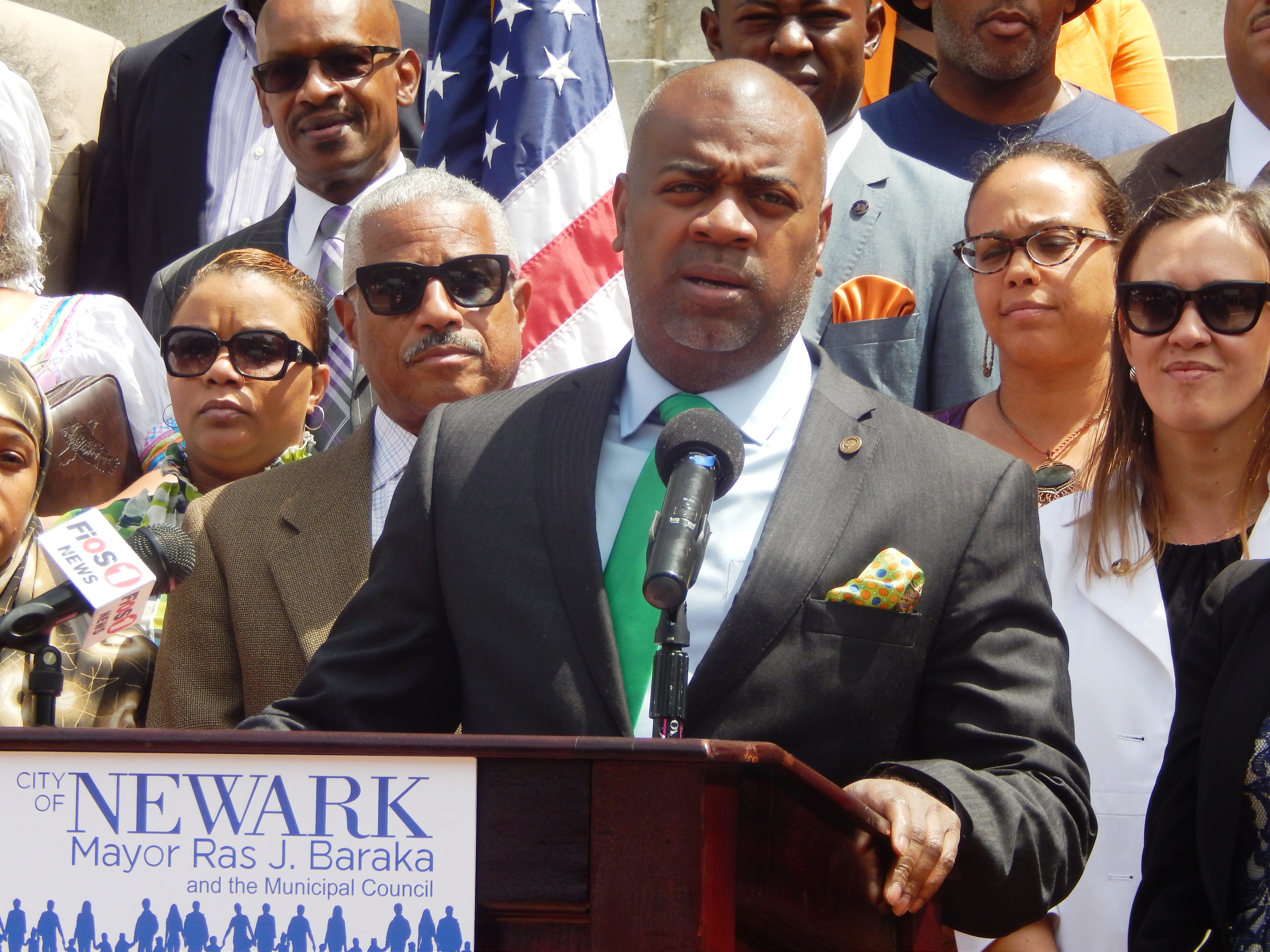 Usually, when one thinks of powerful elected officials in New Jersey, high-ranking figureheads like the governor or congresspeople spring to mind. However, municipal officials like mayors and councilmembers far outnumber statewide legislators. For some, those municipal roles have created a real sphere of strength and influence that reaches far beyond their city's borders.
PolitickerNJ decided to do a roundup of the most influential elected officials in New Jersey that don't have offices in Trenton or Washington.
Ras Baraka. While perhaps less of a superstar than his predecessor now-Senator Cory Booker, Baraka still wields significant power as the mayor of New Jersey's largest city. Despite a highly-contentious mayoral race in 2014, Baraka continues to mend fences and build alliances in Essex County, the state's most influential Democratic stronghold. While his strong opinions on topics like charter schools and school control have often pitted him against Republican Governor Chris Christie, he doesn't seem to be backing down any time soon and continues to build up his strength in the Brick City (the slate he backed for school board swept the election earlier this month). Add to that a recent victory with the ride-sharing company Uber that is slated to earn Newark $10 million in additional revenue and Baraka is proving his ability as the mayor in Newark.
Steve Fulop. As one of the favored candidates to receive the Democratic nomination for Governor in 2017, Fulop is doing his best to build his reputation in Jersey City and beyond. He has extremely high visibility around the state and his administration has become known for pushing progressive policy initiatives like extending healthcare to transgender city employees and boosting the city's minimum wage to $15 per hour. Those moves show Fulop's desire to build his brand and popularity ahead of that 2017 gubernatorial run. Fulop also has powerful allies like Assembly Speaker Vincent Prieto and Baraka. Development in Jersey City is booming, something that Fulop can also claim as a victory. Governor Christie has repeatedly accused Fulop of being a "boss" in Hudson County and using his influence to shape the Speaker's opposition on issues like Atlantic City.
Nick Sacco. Before a 2007 law made dual office holding illegal in New Jersey, Sacco's situation wasn't uncommon. But now, the popular North Bergen mayor/state senator (D-32) is one of the few elected officials in the state who holds both municipal and state office. That position, not to mention his strong relationships with Speaker Prieto and Congressman Albio Sires (D-8), give Sacco significant reach. Additionally, his connection to Prieto also serves in Sacco's favor due to Prieto's role as Hudson County Democratic Organization chairman. Because of that, Sacco is able to weigh in and shape who runs in Hudson County.
Brian Stack. Like Sacco, Stack is a dual office holder. He is both the mayor of Union City and the state senator from legislative district 33. He has been known to have a solid working relationship with Sacco and is believed to be a potential supporter of Fulop's gubernatorial run though he has stayed mum to this point. Fulop's current Chief of Staff Mark Albiez formerly worked for Stack. The Union City Mayor also was formerly a strong advocate of Christie, though he has kept quieter since Christie's approval rating have continued to drop. Last month, Christie said that Fulop played "boss" in Hudson County and had control of everyone there with just two exceptions: state Senator Sandra Cunningham and Stack.
Chris Bollwage. Normally, elections in Elizabeth can get pretty messy. This year looks to be quiet, however, as veteran mayor Bollwage goes unchallenged for his position. It is also no secret that the mayor is close with state Senator Ray Lesniak, another likely 2017 gubernatorial candidate.
Alex Blanco. The mayor of Passaic is the fist Dominican-American to be elected in the U.S. as mayor. He has close ties with Assemblyman Gary Schaer, Deputy Speaker and head of the Assembly Budget Committee. When Blanco first ran in 2008 he also had the support of Senator Robert Menendez.
John McCormac. Before he became mayor of Woodbridge, McCormac served on the cabinets of both Governor Jim McGreevey and Governor Dick Codey as the State Treasurer of New Jersey. Now he is mayor in the vast suburban town where McGreevey served before his election to governor.
Wilda Diaz. Currently, Perth Amboy Mayor Diaz is the only elected Latina mayor in New Jersey. While she has been controversial at times, Diaz is currently pursuing her third term in office.
Don Guardian. As the mayor of Atlantic City, Guardian is currently controlling much of the statewide conversation. Though they are both Republicans, Guardian and Governor Christie are totally at odds over how to handle Atlantic City's finances. Christie and Senate President Steve Sweeney want a full takeover. Guardian is adamantly opposed, claiming that the takeover would hurt city and union workers.
Kelly Yaede. There is buzz that the Republican mayor of Hamilton might be aiming for higher office as either a congresswoman when Chris Smith (R-4) retires or as a challenger for state Senator Linda Greenstein (D-14).
Eric Jackson. The mayor of Trenton has a lot of work to do after former Mayor Tony Mack, now serving a prison sentence on corruption charges, left the city in shambles. Jackson, who assumed office in 2014, can go far if he can makes progress toward repairing issues in the state capital and fostering confidence from the residents.
Chris James. In addition to his role as a councilman in East Orange, James also works as the New Jersey Democratic State Committee Executive Director. That role gives James ties to some of the state's most powerful Democrats including NJDSC Chairman John Currie.
Dana Redd. Despite ties to powerful south Jersey boss George Norcross, a the mayor of Camden, Redd is powerful in her own right. She is a former state Senator from LD5. She is also formerly the vice chair of the NJDSC.
Jon Hornik. Much of Mayor Hornik of Marlboro's strength comes from his ability to maintain control of the council in his city by maintaining good relationships with the people. Hornik, a Democrat, has managed a number of times to convince candidates to switch party affiliations in order to get them on his ticket and maintain control of the board.
Stephanie Murray. The Middletown committeewoman served as mayor in the town in 2014 and 2015 but was bumped from the spot when Gerald Scharfenberger was selected during the town's reorganization. Even so, there is buzz that Murray will eventually pursue higher office.