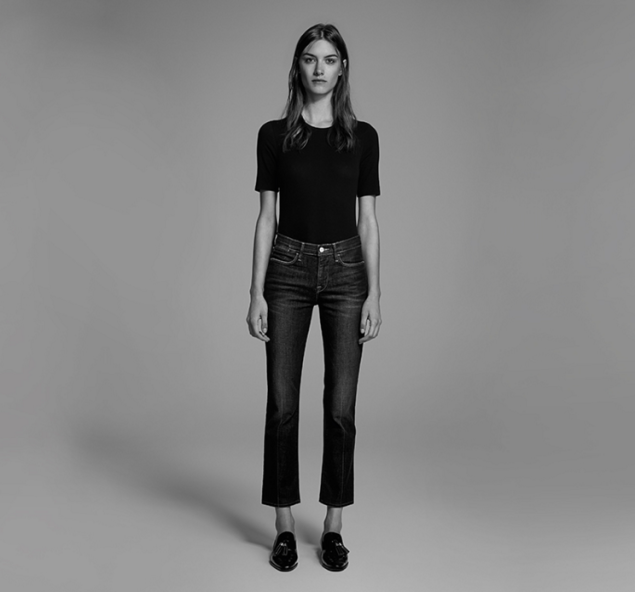 Pretty much since their launch, Frame has been a favorite denim brand for fashion editors, models and even a few A-listers. And for good reason. Whether they're doing stretch flares or distressed slouchy styles, designs from Jens Grede and Erik Torstensson fit like a glove, regardless of body type. Plus, their pieces are far more comfortable than most others out there.
Now with the official launch of Frame's own e-commerce destination, it's much easier to purchase their designs–for both men and women. Here are our five favorite picks from the Frame store, ranging from basic denim to dressed up suede.
Suede Lace Up Dress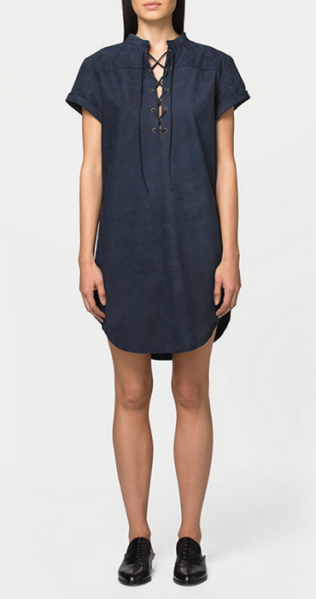 The classic shirtdress gets a sleek makeover in midnight suede. With rolled-up sleeves and a rather short hemline, consider this a total summer staple.
Atibes Jumper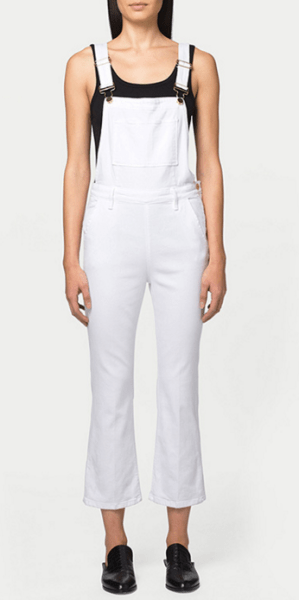 If you're looking to add one trendy piece to your wardrobe, make it the cropped, flared overall. To take it one step further, consider chopping off the hem and embracing a raw finish.
Circle Belt
A basic black belt is just that, a basic. This Frame style features a simple flash of gold hardware, making it a total investment piece. At $169, this investment won't break the bank.
Slouchy Tee
This top might actually rid you of the desire to borrow from your boyfriend's dresser (for at least a few days). This perfectly slouchy linen t-shirt has refined touches that remove any potential laziness that might come with such a simple style.
Ali High Rise Skinny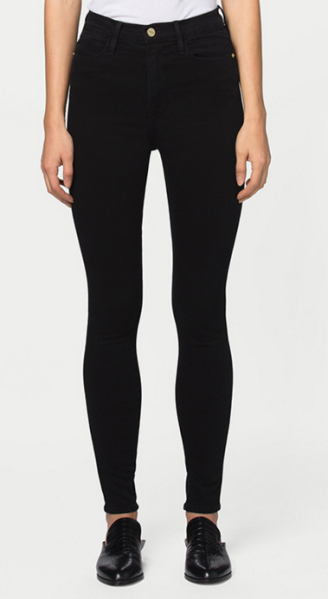 There's nothing wrong with faded black denim, per se. But if you want to feel formal in your jeans, a fresh pair in black is the only way to go. We're particularly keen on the flattering cut on this high-rise.