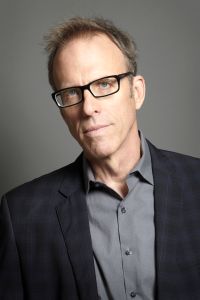 When The Hunting Ground was released in February of this year it sent tremors through much of the country. Described by the New York Times as a "documentary shocker," the movie examines sexual assault and the often insufficient institutional response to it on college campuses across the United States.
While it has garnered praise from figures such as Lady Gaga, who wrote "Til It Happens To You" for the film (subsequently performing it at the Oscars), and Senator Kirsten Gillibrand, who makes a brief appearance in it, The Hunting Ground has not been without controversy. Emily Yoffe of Slate called aspects of the film into question and a group of Harvard Law School professors accused the filmmakers of distorting the facts in an open letter.
According to director Kirby Dick, the film has now been screened on nearly a thousand college campuses, as well as to gatherings of legislators in several states. The Observer recently spoke with Mr. Dick by phone to discuss the film and the resulting reactions.
What was your objective in making The Hunting Ground? There's a great deal of reporting on the subject, certainly in the last couple of years, but this is really the first documentary. These survivors' stories are not only very compelling, they're very revealing because you understand the experience from their point of view. The other thing we wanted to do was get audiences to realize that this wasn't the story of just three or four or five or six survivors at several schools, but this is the story of hundreds of thousands of survivors at thousands of schools around the country.
When new policies are introduced, how do you ensure that deans, police officers, and others in charge of enforcing them actually do so? That's always a challenge, but I think to have transparency in the system is the first thing one should do. The faculty, the students, the alumni should be very aware if the administration is not following policy. For the most part, schools have reacted by covering up the problem. They're just beginning to develop policy. It might be well intentioned, they might follow it for a while, but there has to be continual scrutiny and pressure on an institution for it to deal with difficult issues. Institutions by nature would rather not talk about problems, and instead talk about the positive things at their institutions.
What do you think about affirmative consent [the standard by which every sex act requires verbal consent, and the absence of 'no' is not itself a measure of consent]? I very much support it. There was this great fear that you'd have to prove in advance that you had video evidence of consent at every step of the way. People think 'Wow, this is going to put real pressure on men.' I think it does the opposite. If there's an opportunity to talk about becoming involved sexually with someone, it's good to be talking about sex. It helps the relationship and it helps the experience. I think people are finding at colleges and universities in California that it's a positive influence on the experience as well. I know that Sophie Karasek, who's in our film and now with End Rape On Campus, said the first time she went around a fraternity—she was kind of teaching fraternities about this bill—there was a real negative reaction to it. But when she went around the following semester, things had really changed. Even fraternity members were saying, "We're welcoming this."
Does the regulation in New York [Enough is Enough, which requires colleges and universities adopt the affirmative consent standard and have an amnesty policy to give immunity to students reporting sexual assault from certain policy violations, among other things.] and similar laws in other states go far enough? It's definitely an important step. I think Governor Cuomo has taken real leadership on this. I do think it's important that campus climate surveys be mandatory for all institutions. They should [also] be conducting these anonymous surveys of their students to find out the prevalence of sexual assault on their campus, and how comfortable people feel about reporting a sexual assault. Without that information, we don't know the nature and extent of the problem, and you really can't address it. Then of course, it should be made public, because if you don't, you can continue to cover up the problem. It wasn't in Enough is Enough, but there are a lot of other very good things in it.
Following the documentary, how do you keep the issue at the forefront? That's one reason legislation is so important—regulations encourage and compel universities and colleges to do the right thing. I think the film will be around for a long time and many people over the coming years will see the film and be influenced by it. It's very important that the press continue to cover this issue, and that students continue to be active regarding it. I think President Obama and Vice President Biden have taken a real, historic leadership position with this, and their organization It's On Us, which we're partnered with, has done a great deal. Having more celebrities speak out [like] Lady Gaga's performance, which had a huge impact. The culture is now aware that this is not just something that happens every so often, but this is really a national problem.
The documentary has received pushback. Why do you think it was so immediate? For the most part there wasn't that much pushback. The film was screened on nearly a thousand campuses and we've had so much support from administrators behind the scenes telling us how important this film was—from faculty members to college presidents. When films or documentaries bring to light uncomfortable truths about powerful institutions, it's not unusual that they kind of strike back and wage aggressive campaigns to silence their critics. They attack the messenger. For the few institutions that did that, it actually sets back their efforts to address the problem on their campus. The best way to [handle] it is to say, "Look, we have a problem, let's address it."
Would you say, unequivocally, that there isn't any merit to this pushback? No, there isn't. We completely stand behind the film and we stand behind the accounts of all of the survivors. This is a situation where, in the cases of Florida State and Harvard Law, the film examines flaws: that there was an assault on their campus, and how the institution responded to it. They unfortunately responded in a really disappointing way, [but] other schools have done the opposite. Notre Dame was equally profiled in the film, and it has shown the film a number of times and the student newspaper has been very active on this. That's what we would hope, and that's what we really see around the country, people realize this is an opportunity to initiate reforms to address the problem.
This interview has been edited and condensed. An earlier version stated that Kirby Dick had co-directed the film with Amy Ziering. Kirby Dick directed it, and Amy Ziering produced it.