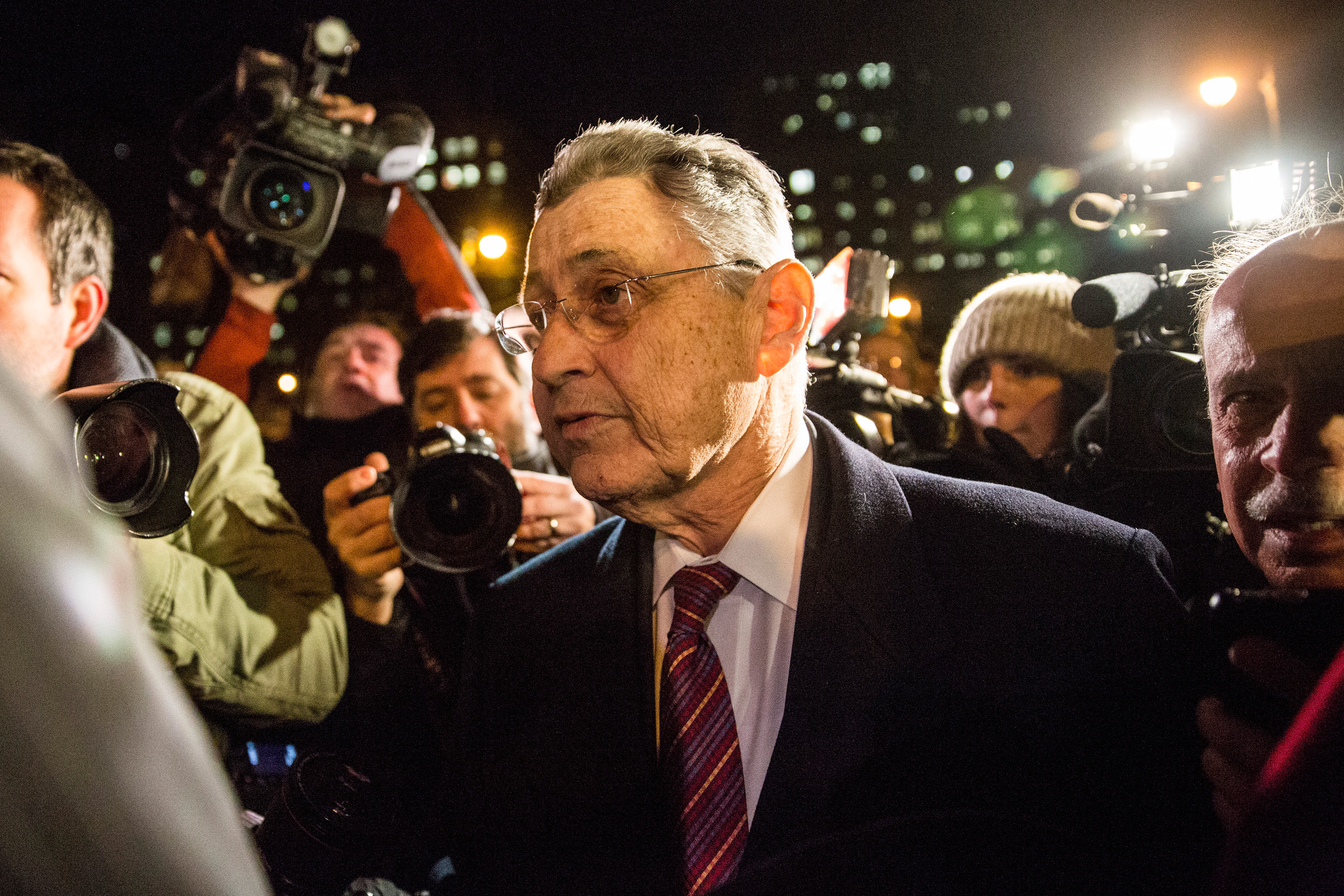 Sheldon Silver's chosen successor, Democrat Alice Cancel, has won a tight race in a special election to fill the shamed former speaker's Assembly seat—beating back a strong challenge from Yuh-Line Niou, who ran on the Working Families Party ballot.
The Associated Press called the race for Ms. Cancel, and according to unofficial results from the city's Board of Elections, with almost 93 percent of the vote in, Ms. Cancel has 41.3 percent to Ms. Niou's 35 percent of the vote. Ms. Cancel overcame a lack of institutional support, surely a result of her ties to Mr. Silver, to win the seat—a slew of big name politicians and unions had backed Ms. Niou's bid.
The Assembly seat, which spans parts of the Lower East Side and Chinatown, had been held by Mr. Silver for decades until he was forced to vacate it after being convicted of corruption last year.
Special elections for state seats don't have open primaries. Instead, each party's county committee—a panel of political insiders—picks the candidate who will appear on their ballot row.
The county committee that picked Ms. Cancel, a longtime district leader, was stacked with old allies of Mr. Silver's. Among them was the fallen pol's ex-chief of staff, Judy Rapfogel, wife of his childhood friend and fellow felon William Rapfogel.
Ms. Niou was one of several of Ms. Cancel's rivals vying for the Democratic line. When it became clear she could not wrangle sufficient support, Ms. Niou dramatically withdrew from the Democratic nomination process, denouncing it as corrupt—even though she had received the WFP nomination, which selects candidates through a similar mechanism. She vowed to carry on her campaign.
The election produced the odd—and ultimately unsuccessful—spectacle of leading Democrats working actively to elect a candidate running under the banner of another party.
It was clear early on in the race that, while Ms. Cancel had the backing of her old friends in the Lower East Side Democratic operation, the citywide and state-level power structure wanted nothing to do with her. Ms. Niou, chief of staff to Queens Assemblyman Ron Kim, quickly racked up support from top members of the State Legislature, unions and powerful electeds—including her opponent's employer, city Comptroller Scott Stringer.
Manning the levers of Ms. Niou's bid has been Chung Seto, a Chinatown operative close to former city Comptroller John Liu, who has become a powerbroker in the Asian community from his base in Flushing, Queens. Mr. Liu is allied with Congressman Joseph Crowley, himself a tight friend of new Speaker Carl Heastie of the Bronx. Seen in this light, Ms. Niou's myriad endorsements from groups and pols in Mr. Crowley and Mr. Heastie's boroughs become a web of influence.
The candidate actually appearing on the Democratic line only got the backing of local Councilwomen Rosie Mendez and Margaret Chin.
Ms. Niou and Republican candidate Lester Chang gloated over Ms. Cancel's ties to the convicted Mr. Silver. The Democrat didn't exactly help herself out by hiring the vanquished speaker's 12-year liaison to the Hispanic community as her treasurer and scheduler.
Ms. Cancel also brought on her husband John Quinn—a local clubhouse leader close to the old assemblyman—as campaign manager. Mr. Quinn absorbed the blame when the Observer uncovered an endorsement questionnaire from a citywide Democratic club on which the candidate claimed to have the backing of numerous elected officials who in fact had remained neutral in the race.
Ms. Niou had her own slip-ups. In a televised debate, she allowed Ms. Cancel to entrap her with a question about her voting record. The WFP contender claimed, falsely, to have cast a ballot for President Barack Obama in 2012 from her then-residence.
The Observer soon received a copy of a voter registration form Ms. Niou filled out in 2013, in which she indicated she had last gone to the polls in 2008, while living in Washington State.
The gaffe illustrated Ms. Niou's shallow roots in the district, where she has resided for only two years. Some have questioned whether she has even lived in New York the required half-decade, though those rules are notoriously lax.