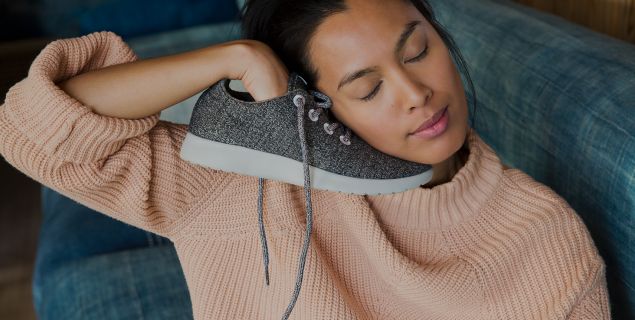 For just a moment, forget about Nike Huaraches. Forget about Yeezy Boosts. And definitely don't even think about Stan Smiths, because there's a new "it" sneaker on the market. Allbirds might not have name recognition, like the aforementioned brands, but this new sneaker company has all the makings to disrupt the footwear market.
Allbirds is a wool sneaker. But before you write it off for being itchy and sweaty, hear us out. These shoes are remarkably comfortable; they're so lightweight, it feels like nothing more than a sock. Speaking of socks, there's no reason to slip on a pair with Allbirds. Through a partnership with an Italian textile mill, a soft, breathable merino wool was formulated, to create a simple, logo-free shoe. They're machine washable, too.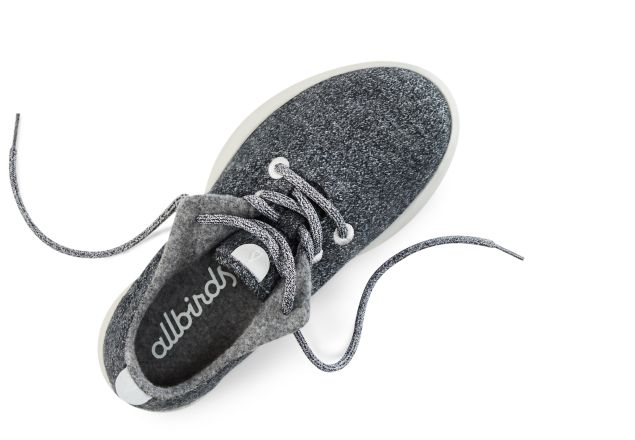 The brand first launched on Kickstarter in 2014 and they raised over $100,000 in just five days. Fast forward to today and the brand offers their inaugural style for men and women in a few colorways. There is grey, red and blue, plus a black/green pair just for women and a dark blue for just men. Each pair of Allbirds comes with a $95 price tag and is available only through the brand's website.
Allbirds is so confident in their product that they even offer a 30-day trial period. "Our mission is to deliver the best possible experience for our customer," explained co-founder Tim Brown. "That means providing a fantastic, well-made product that consumers can feel good about at an affordable price point. We're confident that people will love our shoes, but if for some reason they change their mind, we still want to maintain a precedent of honesty between us and our buyers."
Here, we ask Mr. Brown a few questions about his shoe design and figure out what's so special about his wool.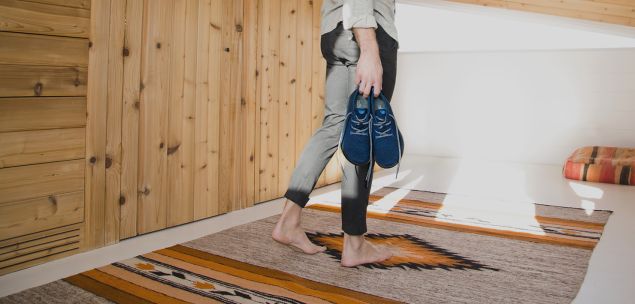 First of all, why make a sneaker in wool?
I'm originally from New Zealand, the land of twenty nine million sheep. After my soccer career, where I was inundated with flashy, logoed synthetic sports shoes, I wanted to find a shoe that was mindfully designed and naturally made. In the early stages of Allbirds, I'd head down to the local fabric store to research alternative materials for a sustainable shoe. I found that wool was the best option: New Zealand merino is abundant, renewable, and the material keeps your feet cool in the heat, warm in the cold, it's moisture wicking and smell resistant.
Can you tell us about the wool used to make Allbirds?
I developed the material for the shoes after receiving a research grant from the New Zealand wool industry to engineer something that would be fit for a sneaker. Once I launched the idea on Kickstarter, I teamed up with Joey Zwillinger, a biotech engineer and renewable materials expert. We began developing the proprietary process for our new merino wool. We needed something that was strong enough to withstand the wear and tear we put on our shoes, but soft and wearable enough that it was still comfortable: 16.5 micron fiber, or superfine merino worked perfectly for this use.
What does wool offer that synthetics can't?
Wool provides an unprecedented experience when used for shoes. It's outrageously comfortable, wicks away moisture, and keeps your feet cool in the heat and warm in the cold. It also happens to have a 60 percent smaller carbon footprint than polyester. The shoes are machine washable, and all of these properties mean that you can wear them without socks.
Are these sneakers designed to be worn to the gym?
We designed a versatile sneaker with the intent for it to fit into your everyday routine: for getting groceries, for early morning airport trips, for exploring new neighborhoods, etc. We would not classify ourselves as a performance sneaker, per se, but they can certainly be used for an active lifestyle. It's important to note that while we think they'll work just about anywhere they are designed for casual use and we wouldn't recommend running a marathon in them.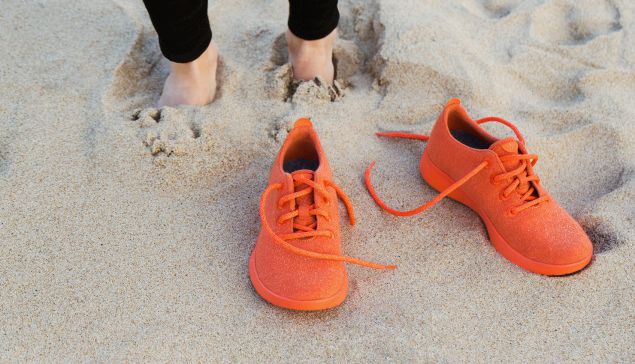 How do Allbirds fare in the rain?
They work well in the rain. Wool has some natural properties that allow light rain to bead off. Of course, if you step in a puddle your feet will get wet, but wool also regulates temperature even when it is wet so your feet won't get cold if you do!
Do you anticipate introducing additional styles of Allbird sneakers in the future?
We are working on some really exciting things. Watch this space! We've spent the past few years or so engineering this material for sneakers. For now, we're planning to continue down that path. Wool is an extremely versatile fabric, and we're certainly excited to see where else this journey takes us!