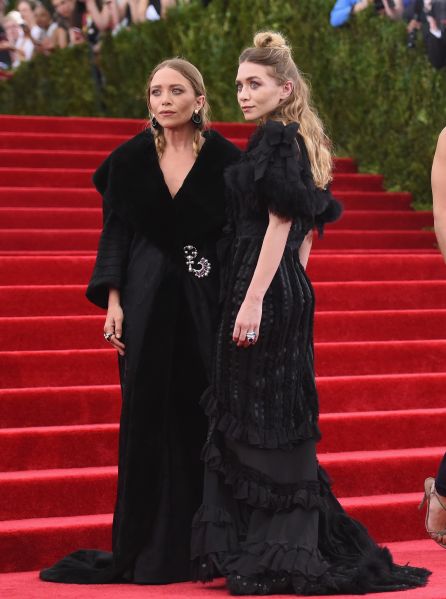 Last week, the museum exhibit we never knew we wanted or needed made its debut on Grand Street in Brooklyn. For those who grew up with a major fascination with Mary-Kate and Ashley, the Olsen Twins Hiding From the Paparazzi pop-up exhibit at THNK1994 Museum is the holy grail of all things Olsen. While our hopes for another Holiday in the Sun or Passport To Paris have diminished, Brooklyn comedians Matt Harkins and Viviana Olen created an exhibition that's perfect for our celebrity saturated culture.

Since the Olsen twins weren't enough for this museum, they also took the time to incorporate

Real Housewives favorite Lisa Vanderpump, Lindsay Lohan and Kylie Jenner into the mix, as well.
Notoriously known for hiding from the paparazzi, Mary Kate and Ashley's attempts to stay off camera inspired artist Laura Collins to the point where she made a whole collection of paintings based off of their "fear" of the paparazzi. Her entire series features the moguls hiding behind their hands, Birkin bags, over-sized sunglasses and even packs of Marlboro cigarettes.

Ms. Olen and Mr. Harkins first encountered Ms. Collins when she donated a Tonya Harding mugshot to their museum. When Ms. Olen and Mr. Harkins heard about Ms. Collins' series, it sparked the idea for the exhibition

—one that would be a great follow-up to their Tonya Harding and Nancy Kerrigan collections.

Like their previous umbrella museum, the duo raised funds on Kickstarter to bring their idea to life. One month later, it did. After working around the clock for six days, Mr. Harkins and Ms. Olen were able to put the whole exbhition together.

"We saw Laura's painting series on Instagram and wanted to build around it," said Ms. Olen. While their budget isn't anything near the Smithsonian's, Ms. Olen and Mr. Harkins got creative with their curation. Functioning as the center of the exhibit, the portraits of the twins are laid across the walls of a main hallway, surrounded with a jungle theme. But, the paintings aren't the only attraction of this exhibit. In case you missed your invite to Mary Kate's cigarette-filled wedding, a room full of fancy cigarettes and centerpieces awaits, so you can pretend you're smoking like a chimney with Mrs. Sarkozy and the rest of her guests. 

Ms. Olen and Mr. Harkins also managed to find maybe the biggest Mary Kate and Ashley fan in the world in Lindsay Montgomery who donated her three giant binders of Mary Kate and Ashley clips to a Law and Order SVU-like room (there was even a photo of Detective Carisi praying in it). You could even connect the dots of photos on the walls and solve any crimes by dinner time. "We wanted it to be as creepy as possible," Ms. Olen said.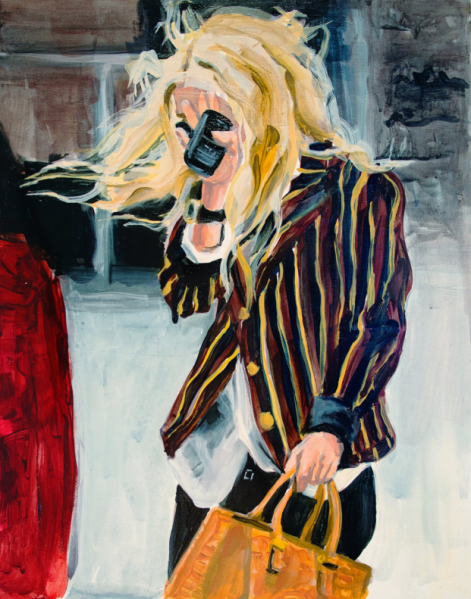 To honor the "celebrities" we now obsess over, Ms. Olen and Mr. Harkins found space in their museum for more than just the Olsen twins. "We got excited about these paintings, and then we had seen Laura had done a Real Housewives painting and one of Kylie Jenner, so [the rooms] became an offshoot of the original concept," says Mr. Harkins." In the museum, a Lindsay Lohan meditation chamber exists (because she's so spiritual, obviously) as well as a séance room.

There's even an interactive

When A Stranger Calls element in the exhibit where you get offered a Fuller House role, but you're expected to turn it down. The Real Housewives' cult-following is incorporated by confessing your sins on Snapchat via the Lisa Vanderpump Confessional stump. There's a painting you can basically pray to where Ms. Vanderpump dons an Infinity Scarf. It's too bad Giggy wasn't in the portrait though.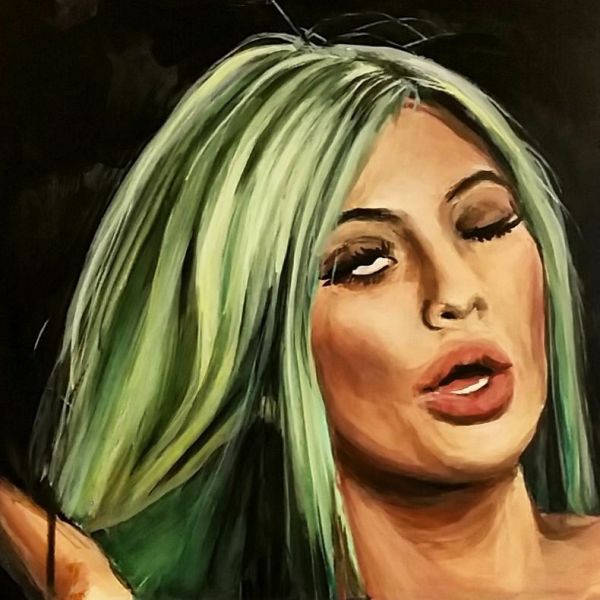 Keeping Up With The Kardashians fans aren't forgotten as Kylie Jenner's aura floats through the exhibit. There's even a Kylie Jenner selfie station with the perfect props and an eye roll painting available for your selfie-ing pleasure.
Mixing society's obsession with celebrity culture, selfies and the spiritual seems like a natural fit for Ms. Olen and Mr. Harkins. Hopefully this museum won't be their last.