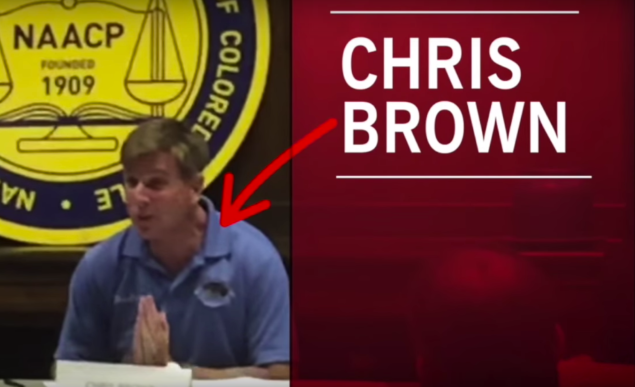 A new radio attack ad against Assemblyman Chris Brown (R-2) surfaced this week, going after the Atlantic County Republican for his opposition to the state takeover of Atlantic City. The ad, which is running in Brown's home district, was paid for by Washington, DC super PAC The Turnout Project.
The Press of Atlantic City reports that records from the Philadelphia's Office of the Controller show that the group has recieved donations from associates of George Norcross III. Firms led by Norcross' attorney William Tambussi, and his brother Phillip, each made $25,000 donations. Phillip Norcross is a lobbyist with New Jersey American Water, the group most likely to buy the city's water supply under the takeover bill Brown opposes.
[youtube=https://www.youtube.com/watch?v=jjUH2FIMsko&w=560&h=315]
"You've got to wonder what Assemblyman Chris Brown is thinking," the voiceover states. "Brown supports a bailout for Atlantic City that will cost taxpayers tens of millions of dollars."
Brown has been an outspoken supporter of an alternative takeover plan from Assembly Speaker Vince Prieto (D-32), which would give the city an additional two years before forcing it to sell or consolidate its water authority and break union contracts with city workers, among other steps.Though Prieto has been supportive of Atlantic City mayor Don Guardian and the city's request for additional state aid, the language of the bill would only direct casino money to the city. Prieto and Senate President Steve Sweeney (D-3) are still in negotiations over their dueling proposals.
Brown said he was not surprised at the attacks in a statement.
"As a veteran activated for war on two occasions, I know when you put people before politics and fight for everyday, working families and retirees by standing up to party bosses and backroom deals, you become a target of the special interests who will do anything to silence you, such as airing negative radio ads full of lies," Brown said.
Brown has faced super PAC attacks in the past, with the General Majority PAC spending $2 million against him during his reelection bid last fall.
Jim Walsh of advocacy group Food & Water Watch, who has repeatedly testified against the Sweeney bill in committee, denounced the attack against Brown. Citing The Turnout Project's Norcross ties, he reiterated his opposition to the Sweeney bill's mandate that the city "monetize" its water authority. Sweeney has balked at Walsh's previous comparisons of Atlantic City to Flint, MI and said that a merger with the county water authority could be an alternative to a sale.
"The attacks on Assemblyman Chris Brown by a super PAC connected to George Norcross aren't just New Jersey hardball politics as usual," said Walsh. "They are an attempt to undermine the sole legislative voice Atlantic City residents have in Trenton, someone who is willing to challenge the South Jersey power broker's plans to allow the vultures to pick the bones of Atlantic City dry.
"It is not surprising that such an undemocratic tool would be used to push an undemocratic policy that would force Atlantic City residents to sell off their water to pay off debtors."