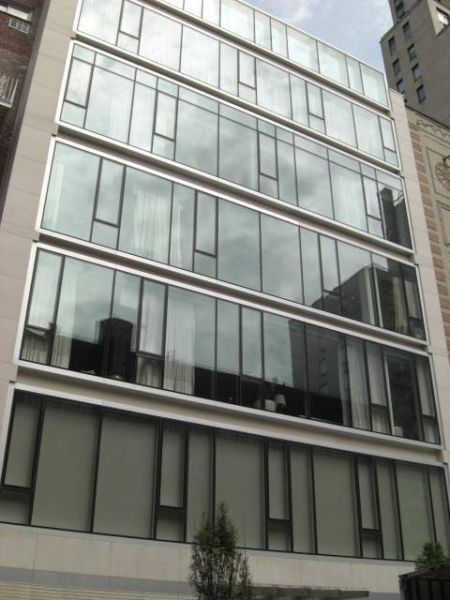 Perhaps some feng shui experts should be brought in to improve the energy at the luxurious Upper East Side penthouse owned by Garrett Bauer, who is currently serving a nine-year prison sentence after pleading guilty to insider trading, has been put on the market.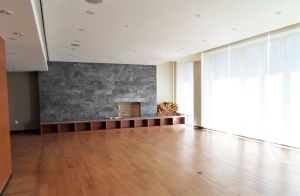 Bauer bought the four-bedroom, 3.5-bath pad in the Legacy condo in 2009 for $6.65 million, reportedly with funds from a decades-long trading scheme in which attorney Matthew Kluger would provide tips through middleman-turned-informant Kenneth Robinson, which in turn went right to Bauer and netted him millions. Any fans of CNBC's 'American Greed' might be a bit more familiar with the story—the show chronicled the events in a 2014 episode Kluger eventually received a twelve year prison sentence for his part in the insider trading scheme–the longest sentence ever handed down for insider trading.
But back to the apartment, which is now listed for $9.25 million—it's currently empty, per the listing photos, which should come as no surprise—Bauer reportedly had to sell off his personal belongings and furniture on Craigslist and eBay before he went to prison, after his bank accounts were seized. We guess we'll just have to use our imagination to picture the pad when it was perhaps more decadently attired.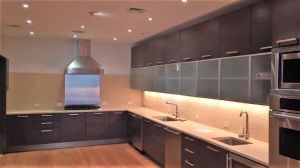 Bauer reportedly conducted most of his trading activity from the Upper East Side abode at limestone clad 157 East 84th Street, and per the listing, held by brokerage Manhattan Network, Inc., we can see why—it seems quite nice, with a private elevator landing, 12-foot ceilings in the living room, a wood-burning fireplace, and two balconies. We're guessing the place also gets pretty good cell phone reception.
There's a formal dining room, media room, and a wine refrigerator, as well, in addition to a 500-square-foot master bath, which we imagine must be good for some relaxation. Hopefully, the next owners won't be quite as stressed as the seller was during his last days in the apartment.