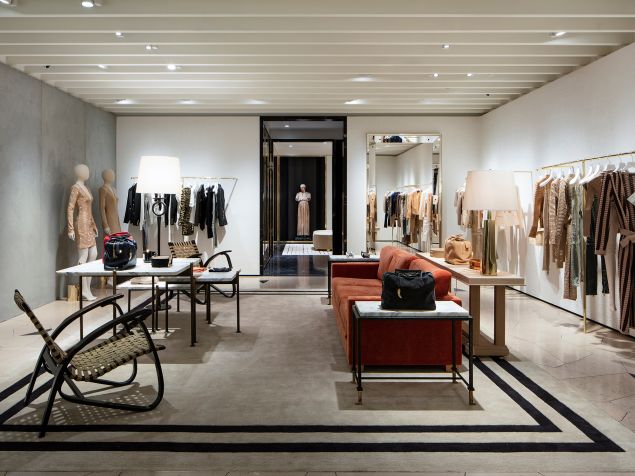 It's about time that Olivier Rousteing and his army of Balmain followers have a home base in New York. The brand's very first American flagship has officially opened in the heart of Soho, at 100 Wooster Street. Balmain's CEO Emmanuel Diemoz first announced plans to open a shop here in February 2015 and finally those plans are reality.
Stocked with wares fit for the entire Kardashian-West family, the shop currently carries clothing and accessories for both women and men. This summer, they will introduce pint-sized designs, perfect for kids with haute taste, just like North West.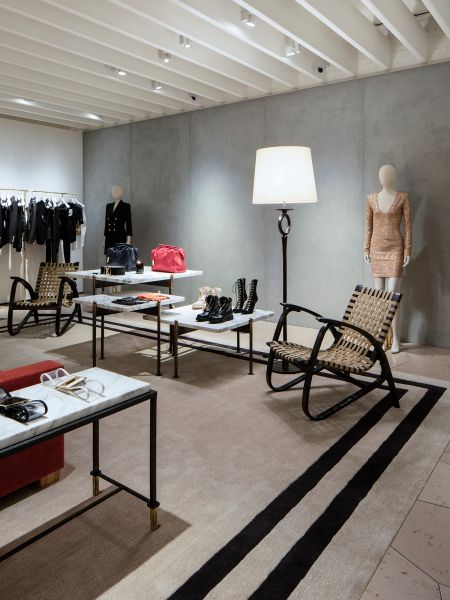 In a press release, Mr. Rousteing waxed poetic about Manhattan and why he had to have his shop located in Soho. "Anyone who knows me knows that I find America incredibly inspiring. I admire its uniquely open spirit, mix of peoples and impressive culture—and New York is all that, multiplied by a thousand…What most intrigues me is that amazing mix of energy, creativity and beauty that you find in downtown Manhattan."
Balmain's newest shop is housed in a building that was constructed sometime between 1896 and 1900; the 2,150 square foot design is entirely inspired by Pierre Balmain's vacation villa. Dubbed Villa Balmain, the tropical escape, located on the Italian isle of Elba, was a luxe retreat for the late designer.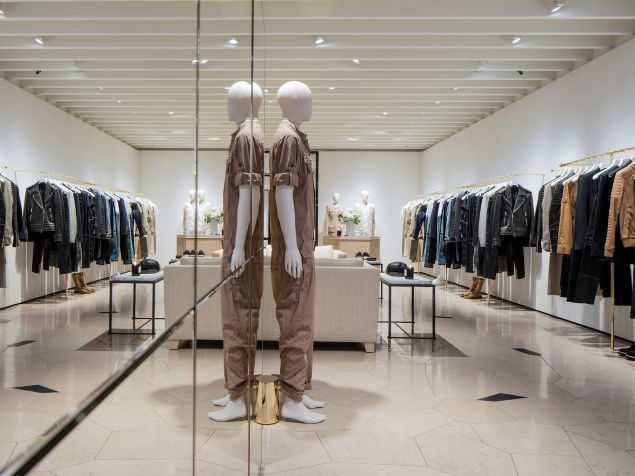 "I like to think that the space that we have created could actually serve as the interior of a modern house perched on a Mediterranean cliff," said architect Olivier Marty, one half of the team at Studio KO, Paris. Mr. Marty, along with Karl Fournier, filled the space with generous slabs of marble, thick cream carpeting and plenty of golden accents. And yes, there are a lot of mirrors, perfect for snapping selfies, Instagrams, Snapchats and the likes.
Official celebrations for the new shop are slated for May 2nd, as a Met Ball after-party. We predict this will be the party of the year. See you there.