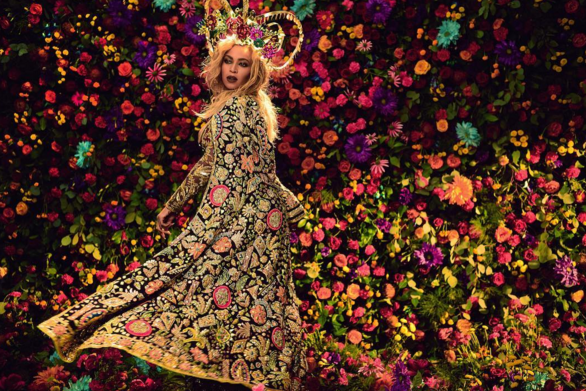 Beyoncé has been busy with more than just making Lemonade. The singer, and now filmmaker, is launching a campaign to encourage her fans to "Stand In Formation" against poverty, injustice and gender equality. When members of the Beyhive sign up online to become Global Citizens, they enter to win VIP tickets for the beyond sold out The Formation World Tour in Houston, Los Angeles, New York, Detroit and London. With Lemonade's look at race, gender and inequality, her latest endeavor is unsurprisingly, but still inspiring.
Beyoncé's tour kicks off tonight in Miami, with a DJ set by DJ Khaled, who has been plugging his cameo all week on Snapchat. After becoming Global Citizens, fans in certain locations could be eligible for upgrades. Who knows if there will be a meet-and-greet dance lesson or simply a chance to be close to the queen.
CHIME FOR CHANGE was founded in 2013 to raise funds and awareness for women's issues, and now they've joined forces with BeyGOOD to encourage people to become Global Citizens. Campaign partner CHIME FOR CHANGE was founded by Gucci, along with co-founders Salma Hayek Pinault and Beyoncé Knowles-Carter. Beyoncé famously wore Gucci in her Formation video, so the partnership makes perfect sense. The #StandinFormation initiative will educate Beyoncé fans, who are notoriously devoted. If they can team up against television chef Rachael Ray, who knows what they can accomplish when it comes to truly making a difference.