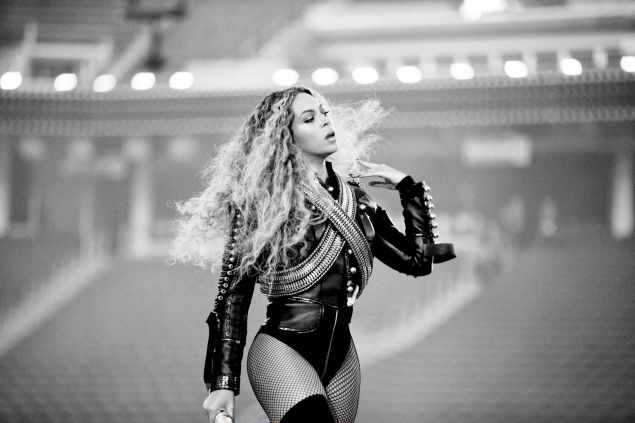 Beyoncé's HBO special Lemonade presents community after community of black women—in homes and gardens, on buses and porches—to emphasize how they have not only shaped her but helped her heal as well. Alongside presence, however, exists absence, the two reliant upon each another for their very definition. What does this mean exactly? Black men are largely missing from the short film.
True, they comprise the music's subject matter, but they hardly register visually. In a project about and for black women, that absence might not seem so out of the ordinary, but considering how Beyoncé focuses on issues affecting the black community, could there be a larger message underneath?
As a white female music journalist based in New Orleans, my aim here is to pose questions in order to contribute to a larger conversation; by no means am I attempting to claim that conversation, nor to claim Lemonade as something directed toward me.
Indeed, Lemonade serves as a clarion call to black women. But even as it speaks to women, the questions surrounding how it presents men, or in this case, perhaps how it doesn't, are worth exploring. Does Lemonade highlight the significant and far-reaching effects that follow from men's perceived or actual absence?
The statistics are well known. Everything from unemployment rates, to violence and police shootings that occur with frightening regularity, to the marriage gap, to high numbers of mass incarceration unfavorably affect black men. Whether through public policy structured against them or individual choice, some cannot fully participate in their community. And that ultimately creates a ripple effect.
"The implications and the challenges that black males are facing in society and its impact on black women, black families and the black community can't be overstated," Lori Martin, an associate professor of sociology at Louisiana State University, told the Observer during a recent phone call.
'The implications and the challenges that black males are facing in society and its impact on black women, black families and the black community can't be overstated.'
By concentrating on black women, Lemonade visualizes a community sans black men. That lack arises first and foremost with Beyoncé, whose journey structures the film. She works through a spate of emotions, each one doubling as title chapters and echoing the stages of grief one experiences after a loss.
Whether we take her songs at face value or take perceive them as art channeling multiple experiences and voices (not just Beyoncé's), could part of the pain stem from her husband's imagined absence? Beyoncé's no stranger to this void, having fired her father as her manager in 2011, and watching her parents divorce later that year.
In Life is But a Dream, her 2014 HBO special, Beyoncé opened up about that pain. "I'm feeling very empty because of my relationship with my dad, and I'm so fragile at this point, and I feel like my soul has been tarnished," she says. Her father's sudden absence in her life—as businessman and for a time as parent—impacted her deeply. She added at the time, "I had to sacrifice my relationship with my dad."
Those losses—perceived and actual—appear verbally and visually in Lemonade, positioning men in such a way as to question their presence and participation.
When Jay Z first appears in the chapter "Forgiveness," he is silenced, consigned to listen as his wife controls the narrative by singing about actively attempting to erase him from her life. "Pictures snatched out the frames/Bitch, I scratched out your name and your face/What is it about you?/That I can't erase, baby," she sings, her voice brimming with anguish.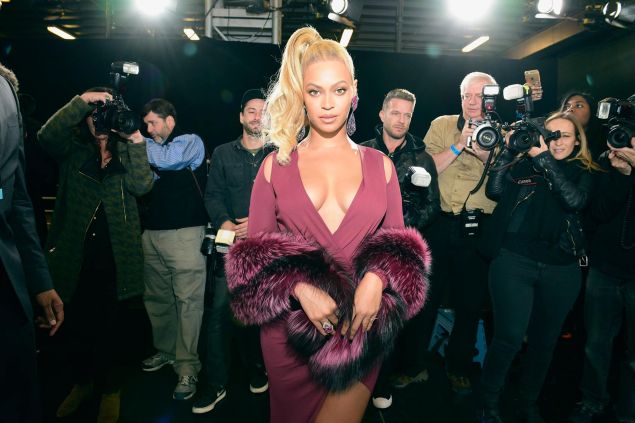 As much as she wants to leave, his erasure from her life would be too much; his absence isn't simply tied to losing the love of her life but something more significant. The imagery signals the importance he brings to their home—as a husband, as a father—even though his prior actions threatened it in the first place. The fires that just a few chapters ago consumed the bedroom in which she lay and later the hallway in which she stood have been returned to the fireplace. His presence and her acceptance of it restore the hearth fire, signifying a unified communal space in which both are present, both participate.
Where Beyoncé explores absence as art, the black community must deal with literal absence.
In the chapter "Resurrection," three mothers, Sybrina Fulton, Lezley McSpadden and Gwen Carr, sit holding images of the sons they lost to racial profiling and police brutality. Trayvon Martin, Michael Brown, and Eric Garner are silenced, captured and restrained within picture frames, their voices lost to an endemic brutality that views the black man first and foremost as a threat.
When men do appear, in "Loss" and "Accountability," viewers catch quick glimpses of them: on payphones, at a corner store, walking the streets. The film not only positions them on the margins, but chooses not to linger on them long. They flicker in and out, quick edits capturing their presence momentarily as if they aren't a formative and foundational part of the communal space. In placing men in more liminal spaces and portraying them in such a way, is the film saying something more about the effect their absence has on the black community?
The one man who does get to speak actively (as opposed to through home videos) is a young black New Orleanian. Seen in close-up driving his car, he speaks about meeting President Obama while the film cuts to footage of him interacting with his family. The film has been processed to give it the feel of an old home movie. In it, he caresses his son's head as his boy beams back at him. The man admits, "Before I met [Obama], I ain't really see myself going no where, you know, I ain't really care if I lived or died. Now I feel like I gotta live, man, for my kids and stuff." His family and his place within that family have contributed significance to his life that it did not have before. His presence has impact.
Lemonade's ending serves as a powerful reminder about men's place in the black community.
That "Forgiveness," "Hope" and "Redemption" are the title chapters comprising the last third of the film is no small matter. Even though women are a strong community unto themselves, something the film makes clear, men's presence and contribution appear to strengthen that community based on how Beyoncé peppers the final chapter with home videos.
Having reached "Redemption," we see bits of their family life, including Jay Z chasing their daughter Blue Ivy around the Superdome, and eating birthday cake from her outstretched hand. The three, the family reunited, close out Lemonade. The infidelity and betrayal comprising the first part of the film threatened its existence, but Beyoncé and Jay Z move forward together.
As a result, the community Blue Ivy will inherit is inhabited as much by daughters, sisters, wives, mothers and grandmothers, as it is sons, brothers, husbands, fathers and grandfathers. The necessity of each one's presence is clear.
Amanda Wicks has a Ph.D. from Louisiana State University. She is a New Orleans-based freelance journalist, and has written for Pitchfork, Consequence of Sound, Paste, and The Bluegrass Situation, among others. Follow her on Twitter.