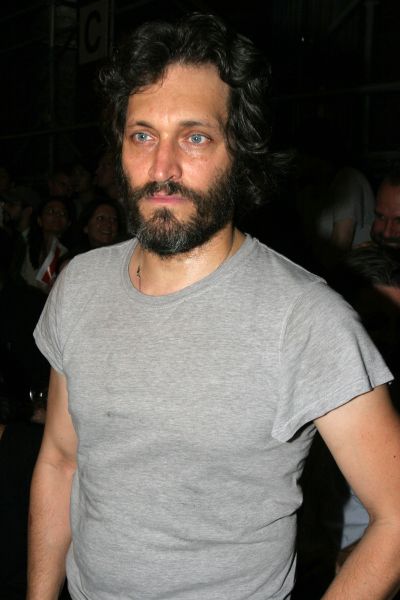 One might think that a rather controversial filmmaker who both starred and directed in an unsimulated sex scene would have at least a somewhat edgy apartment.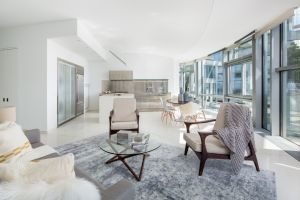 But indie filmmaker Vincent Gallo, who is best known for Buffalo '66 and, of course, The Brown Bunny—although it was almost unanimously panned when it premiered at the 2003 Cannes Film Festival—apparently hews to entirely tame taste in the home.
At least, the blandly look probably helped Mr. Gallo get  $2.48 million for the one-bedroom, 1.5-bath condo at the Jean Novel-designed 100 Eleventh Avenue, which he paid $2 million for in 2013.
Given that the 1,275-square-foot pad belonged to the man who had a website that advertised his sexual services for a mere $50,000 per night (it goes up to $100,000 for the weekend)—we're still holding out hope this is all an elaborate joke. It must be. It is.
Compass brokers Leonard Steinberg, Herve Senequier, Calli Sarkesh, Amy Mendizabal, and Lois Planco shared the listing for the condo, which has such attributes as terrazzo floors, a chef's kitchen, a walk-in closet in the master suite, and a floor-to-ceiling pivoting glass door that opens to a den as well as a private outdoor balcony. The look is pretty neutral—think lots of white and gray couches, chairs, and a few fluffy pillows, so we're thinking this one was staged. Seriously, we can't really picture Mr. Gallo selecting these creamsicle-colored throw pillows for his bedroom, but who knows. Maybe he's into pastels.
No matter, it must have appealed to buyers Ian Craig and Alessandra Crawford. For their sake, we do hope that Mr. Gallo traveled to his clients' homes to engage in any potential $50,000 exploits, or at least, that his cleaning service was as thorough as his stager.