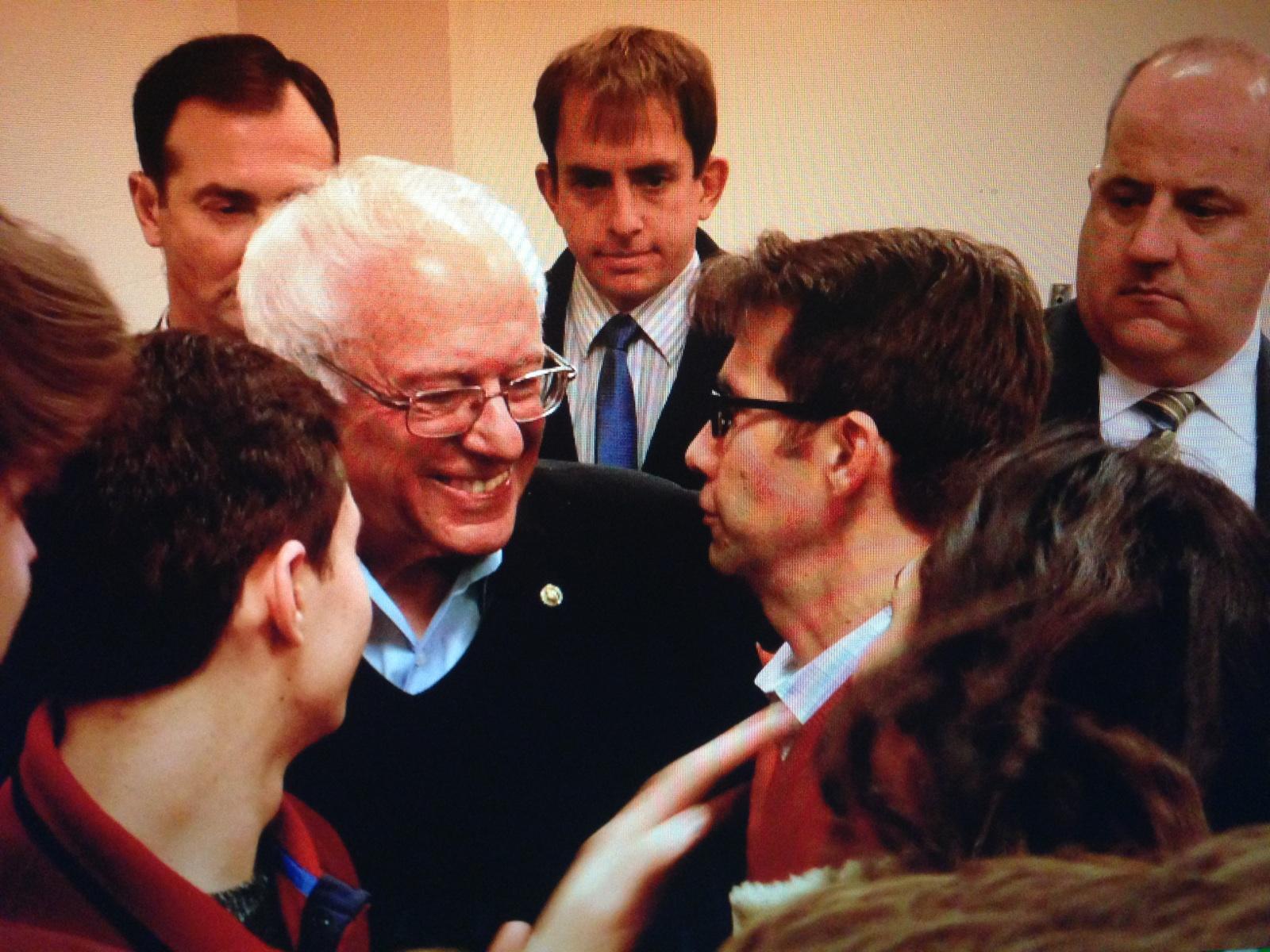 In a state where the vast majority of county Democratic organizations have pledged their support to former Secretary of State Hillary Clinton as she pursues the presidency, the campaign of her main competitor Bernie Sanders is working to keep the Vermont senator competitive in terms of ballot position. The campaign is bracketing Sanders with figurehead county candidates in the June 7 primary in the majority of New Jersey counties.
In New Jersey primaries, the county clerk draws ballot column positions. Historically, those are drawn either via freeholders or constitutional officers like clerk or sheriff. However, in some cases, those ballot positions are drawn by president. In the three NJ counties where the Sanders campaign was able to confirm presidential drawings, the campaign will not be running freeholder/constitutional candidates according to NJ's Sanders campaign chair Assemblyman John Wisniewski.
Because Clinton has secured county lines across New Jersey, she will automatically be bracketed with freeholder or other county candidates, something which would put her automatically in column 'A' if the Sanders campaign did not also put up candidates in certain counties. That would theoretically give her an advantage over the Vermont senator.
"We had written letters to all 21 county clerks asking them to tell us how they will be drawing ballot positions," Wisniewski said. "A handful of them wrote back saying they would be drawing ballot positions by president. Some wrote back that 'We don't give legal opinions.' Some didn't write back. So, in order to keep the Sanders campaign competitive in every county in regards to ending up with column 'A' or 'B', in those places where there was no certainty about the format or certainty that you need to run freeholder candidates, the Sanders campaign found candidates. But, the campaign only did so for the purposes of being able to secure a favorable ballot position."
According to Wisniewski, the candidates running under Sanders are doing so by and large as a way to support the Senator and not in an effort to actually be elected.
"I can't speak for every individual who has filed to run but I think that in almost every circumstance they understand that the purpose of their candidacy is not to get elected freeholder or surrogate or whatever. Their purpose is to provide Bernie with a favorable ballot position," Wisniewski said. "I would venture that it is highly likely that almost all of them will spend no money, have no literature and have no campaign."
The national Sanders campaign has taken the stance that it will not be bracketing with down-ballot candidates. That means that, while NJ congressional candidates like CD1's Alex Law, CD7's Peter Jacob and CD11's Richard McFarlane have aligned themselves with Sanders, the campaign is taking no stake in their candidacy.
"The Sanders campaign has made a national policy decision to not bracket with congressional candidates," Wisniewski said. "If you say 'don't support' it connotes an affirmative act. The Sanders campaign is trying to get Bernie Sanders elected. People who want to compete for congress are certainly entitled… but the Sanders campaign does not take a position on any of those races, is not involved in any of those races."
While the Sanders campaign has taken no stances on down-ballot candidates, Wisniewski has not done the same in his role as a New Jersey Assemblyman. In CD1, Wisniewski endorsed Congressman Donald Norcross, currently facing a challenge from Sanders backer Alex Law.
County and municipal clerk drawings for ballot positions for primary election candidates will be conducted on Friday, April 15. Because of the need to print mail-in ballots, the deadline for preparation of official primary election ballots for printing will be on April 18. On April 23, the New Jersey Division of Elections will commence sending mail in ballots for the June 7 primary.
UPDATE: On Wednesday, the Sanders campaign announced that it would be supporting three down-ballot progressive candidates: New York's Zephyr Teachout, Nevada's Lucy Flores and Washington state's Pramila Jayapal.