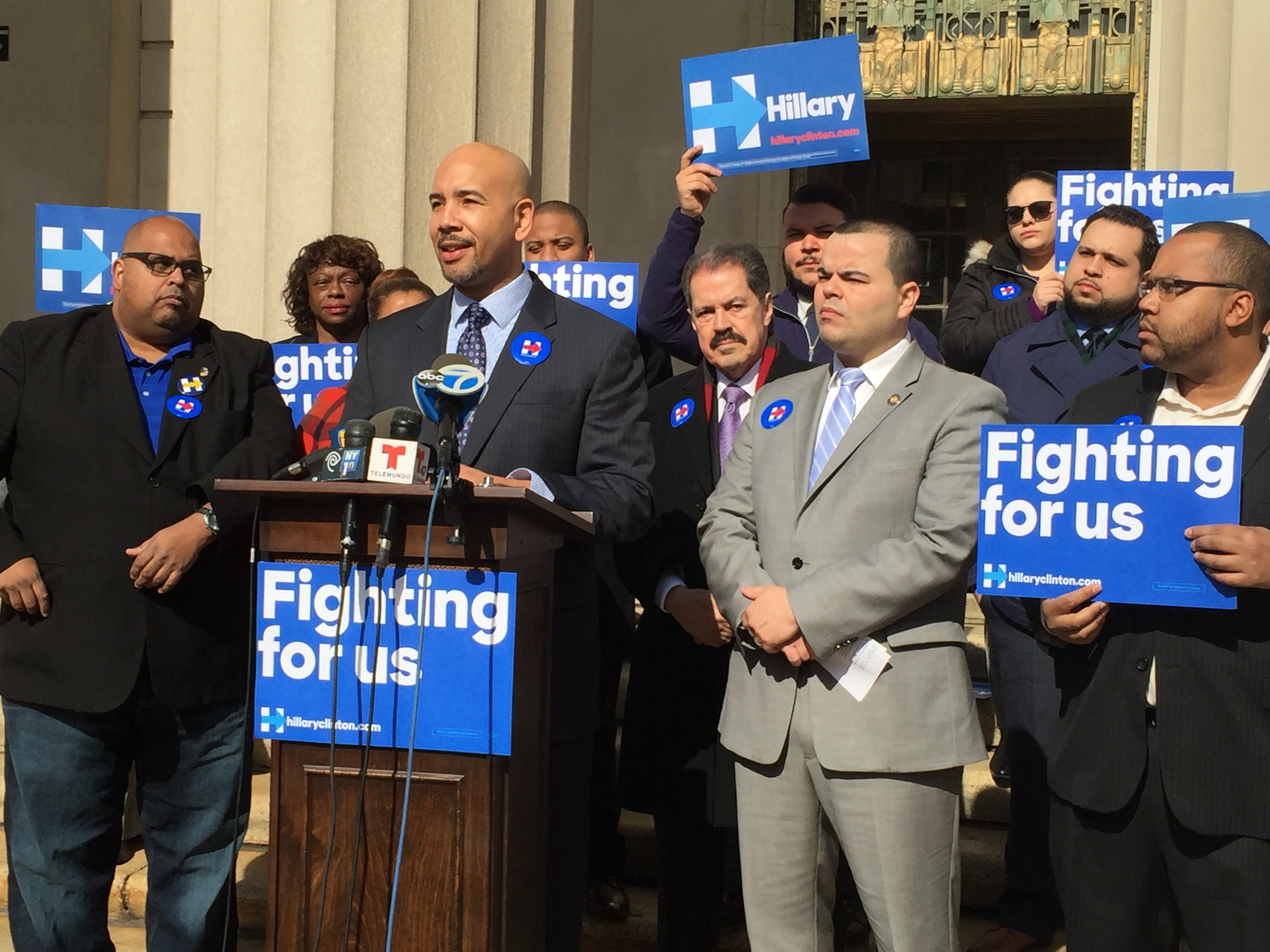 Bronx Borough President Ruben Diaz Jr. slammed Senator Ted Cruz today as a hypocrite—just hours before Mr. Cruz was set to meet with the borough president's father in the Bronx.
"Ted Cruz is a hypocrite. He not only offended New Yorkers, he offended Bronxites, and now he's here today in New York and in the Bronx looking for money and votes," Mr. Diaz said today. "We in the Bronx know how offensive he's been. We know the truth about our borough."
Mr. Cruz earned himself plenty of Bronx cheers last year when, in discussing immigration, he argued New York lawmakers didn't have border experience—even if "Manhattan is very concerned with their security with the Bronx." More recently, Mr. Cruz decried the "New York values" of his main opponent for the Republican nomination, Donald Trump.
"Everything good we've done, we've done it with New York values. Our values are strong in New York and for him to come here looking for votes and coming for money is at the highest levels of hypocrisy," Mr. Diaz said today, during a press conference of Latino lawmakers from the Bronx in support of Hillary Clinton, the Democratic frontrunner. "Hopefully he'll learn a lesson about how wrong his words are."
But Mr. Diaz's father—State Sen. Ruben Diaz Sr., the eccentric, socially conservative Democrat and reverend—is set to meet with Mr. Cruz today, along with fellow members of the clergy.
"Like many sons and daughters, I dare say that our parents aren't always right. They quite often get it wrong," the younger Mr. Diaz said today. "My father is someone who has opened doors to meet with other candidates, and I hope that in his sit-down today with Ted Cruz that he and the ministers tell him how wrong and offensive he is."
The elder Mr. Diaz actually invited Mr. Cruz to visit the Bronx about a year ago, in an installment of his quirky "What You Should Know" e-mail newsletter.
"Imagine Ted Cruz traveling to the Bronx where there is a grassroots army of Black and Hispanic Evangelical Christians who are just like him—and who have been ignored by every Presidential candidate," Mr. Diaz wrote in a March 2015 missive to his constituents. "Imagine Ted Cruz coming to the South Bronx where there are many of Hispanic Evangelical Churches that are willing to stand together for liberty—to encourage us and let us know that he is one of us."
This is not the first time the father and son Bronx pols have disagreed. Mr. Diaz Sr. endorsed Republican Rob Astorino for governor in 2015, while his son the borough president is a strong supporter and close ally of Gov. Andrew Cuomo.
Mr. Diaz Jr. noted that many of the ministers who will meet with Mr. Cruz today preach to immigrants—and said he hoped that they pushed Mr. Diaz to be more inclusive.
"I hope that in their conversations today they tell the senator how offensive his words were and how his words were not becoming of someone who wants to represent this beautiful country," the borough president said.
Mr. Cruz's campaign did not immediately respond to a request for comment.
Disclosure: Donald Trump is the father-in-law of Jared Kushner, the publisher of Observer Media.