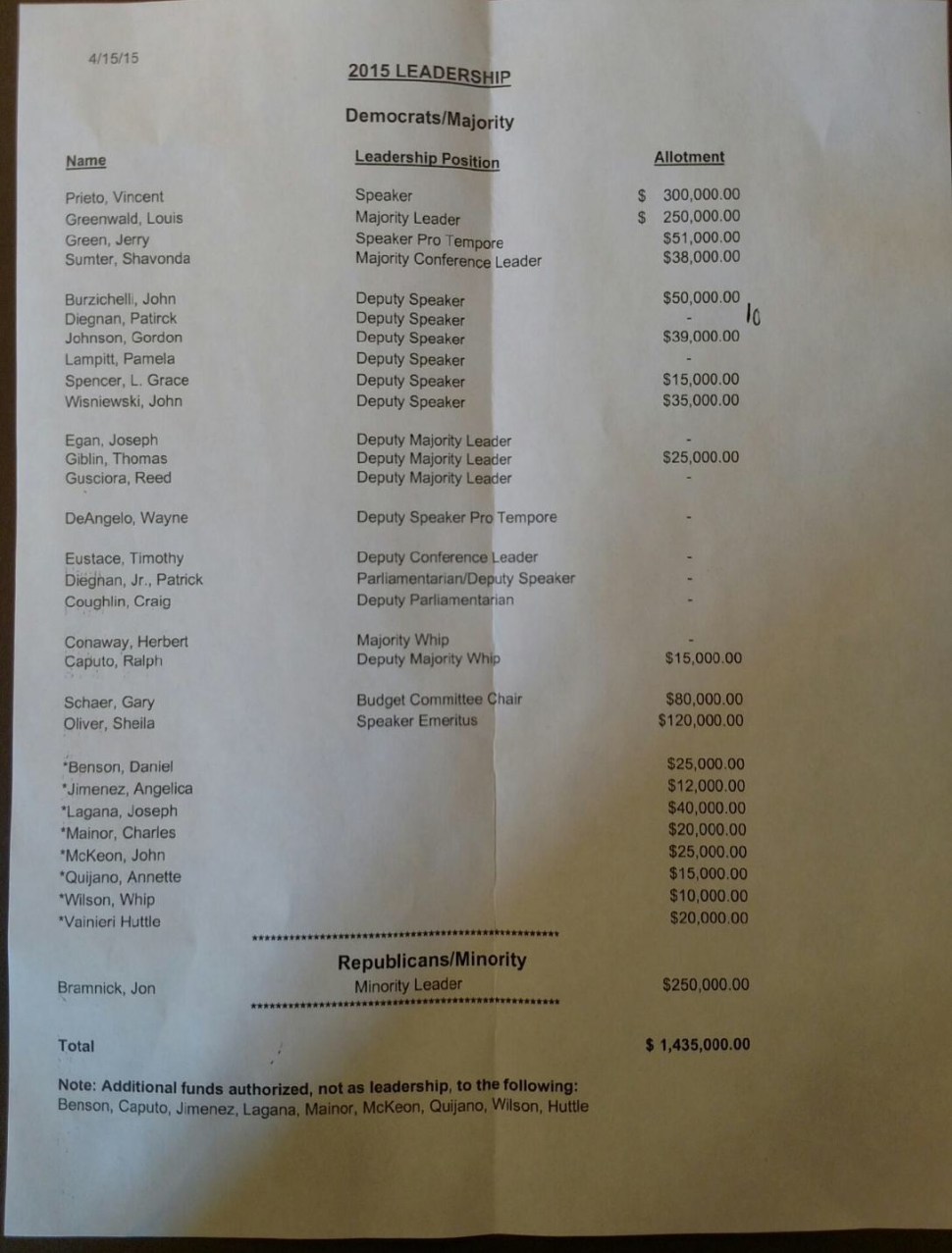 A circulating document this morning has Republicans – and some Northern Democrats – grumbling behind the scenes over what they argue is a disproportionate allocation for Assembly Democrats for their staff compared to Republicans, which includes a sizeable chunk for Assembly Majority Leader Lou Greenwald (D-6) of South Jersey.
Obtained by PolitickerNJ, the 2015 document conveys a state allocation of $250,000 to Assembly Minority Leader Jon Bramnick (R-21) for staffing purposes, compared to $550,000 for the double barreled staffing payments of Speaker Vincent Prieto ($300,000) and Greenwald ($250,000), in addition to other staffing costs for Democrats totaling $635,000.
One veteran Republican groused that the staffing financial allocation ratio used to be closer to 60/40.