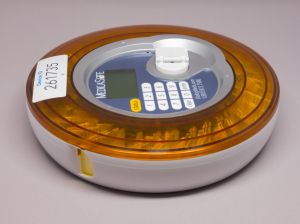 Prescription drug addiction is officially an epidemic in the United States, according to the Centers for Disease Control and Prevention (CDC). Opioid-related deaths have quadrupled in America since 1999—an average of 78 people die from opioid overdoses every day.
But patients suffering from chronic illnesses still need medication, so how can doctors ensure that patients get the pills they need while lowering the risk of abuse?
Enter MedicaSafe, a startup which has patented a smart tamper-resistant pill dispenser that requires patients to enter a passcode in order to access medication. The MedicaSafe technology, currently in beta, has received funding from the National Institutes of Health and is designed to help treat, guide and track patients' medication use once they leave the doctor's office.
"We're trying to improve access to and the quality of outpatient care," MedicaSafe founder and CEO Matt Ervin told the Observer.
When a doctor prescribes a medication under the MedicaSafe system, it is packaged in a dispenser with a unique ID which has been set to follow the rules laid out by the physician. Patients must enter a code to get pills, and over each 24 hour period, the MedicaSafe will provide only the daily dose of medication set out in the prescription—the device locks if the patient tries to take extra pills.
"With a prescription prone to abuse, you need to make sure the flow of access is consistent with the prescriber's intent," Mr. Ervin said.
During the month-long regimen, the patient has weekly telephone or videoconference calls with MedicaSafe representatives to report symptoms, and get counseling if needed. Doctors receive weekly reports that include day-to-day information on the patient's medication use.
"We guide the patient to reduce misuse and give them motivation to comply with the prescription," Mr. Ervin said. "It's more difficult for the patient to misuse if someone cares that they stay on track."
Of course, abuse can still happen, and if the doctor's data suggests that the patient is dispensing the pill but not ingesting it, he or she can order a random urine test for the patient—the MedicaSafe screen notifies the patient when a doctor has submitted a lab request for such a test. While the urine test shows only what the patient has (or has not) ingested in the last 72 hours, the doctor can use these results along with their month's worth of data to determine if a prescription change is necessary.
Patients also need to have a clinical consultation with their physician before getting a refill on a MedicaSafe prescription. The first conference must be in person, but if the doctor feels the patient is stable at that point, they can switch to a video consultation—this is important because since only certain doctors in Pennsylvania and New York are currently trying out the MedicaSafe system, some patients travel long distances for doctor visits (Mr. Ervin said the company eventually wants to have a nationwide presence).
"The more options we have available to attend to the issues of medications with abuse potential the better, so I support ideas like this wholeheartedly."
There is not yet concrete data on how patients' prescription drug use has been affected by using MedicaSafe, but once this data becomes available, Mr. Ervin hopes to develop dispensers for drugs which treat a wide range of diseases, such as cancer.
"The concepts can be reused, but other treatments will need other technologies," Mr. Ervin said.
Even in its early stages, however, MedicaSafe has some high profile fans. Angel investor Esther Dyson told the Observer in January that the company had "the potential to improve health in America." She expanded on these views in a recent email .
"It's very hard for people who want addiction treatment to get it," Ms. Dyson said. "It's easier to get drugs than it is to get treatment. It (MedicaSafe) deals with a number of problems, including both a patient's location and a shortage of physicians who treat drug dependence."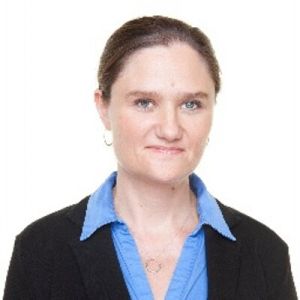 Not everyone is convinced, however. Dr. Nicole Kosanke, a clinical psychologist and co-author of the book Beyond Addiction, raised several questions about MedicaSafe's effectiveness.
"It's not uncommon for someone I'd be working with to use multiple meds, and I don't see how that's dealt with in this system," Dr. Kosanke said by email.  
While Mr. Ervin acknowledged that the first generation of the technology is only geared toward users of buprenorphine (a common opioid similar to methadone) he said that the future versions of the system would be able to guide and track multiple medications.
Dr. Kosanke also pointed out that "the medications that are typically misused are really not prescribed to the person misusing them, they're lifted from someone else."
MedicaSafe cannot physically prevent users stealing drugs, but Mr. Ervin pointed out that the random urine testing provided a way to catch offenders in the act.
"If there are any unusual results the patient needs to be scrutinized," Mr. Ervin said.
On balance, however, Dr. Kosanke supported MedicaSafe's general mission.
"The more options we have available to attend to the issues of medications with abuse potential the better," she said, "so I support ideas like this wholeheartedly."