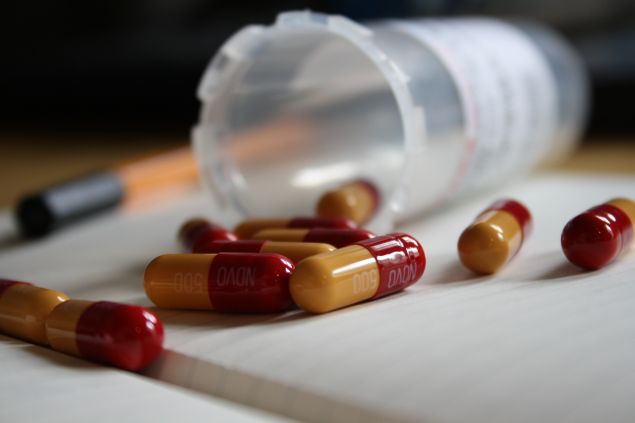 Doctors have long been worried about the effects of anticholinergic drugs, which break down neurotransmitters in the brain and inhibit cognition, especially in older adults. A wide range of medications are anticholinergics, including Dimetapp, Dramamine, Benadryl, Unisom, Toviaz, Paxil and Seroquel.
A 2013 Indiana University study found that patients over the age of 65 who took anticholinergics for two to three months or more had a higher risk of cognitive impairment. But Dr. Shannon Risacher, assistant professor of radiology and imaging sciences at Indiana University School of Medicine, thought scientists could learn more by using medical tech.
"I wanted to look at these medications in relationship with brain imaging markers and neuroimaging," Dr. Risacher told the Observer.
She and her team did exactly that, and the resulting study, published this week in JAMA Neurology, sheds new light on anticholinergics' effect on the brain.
The doctors examined 451 cognitively normal older adults—they were 73 years old on average. They then put the patients in groups based on whether or not they were taking anticholinergics, and used memory tests, brain scans, MRIs and PET scans to test their cognitive ability.
People taking at least one anticholinergic drug performed worse on tests of short term memory, verbal reasoning and problem solving. This poorer cognition is tied to an increased likelihood of dementia.
Thanks to the various computerized scans, the neurological effect was actually measurable. The group taking anticholinergics had lower brain volume, and lower brain function and metabolism on PET scans. Participants who used these drugs also had lower levels of brain activity in the hippocampus, an area of the brain affected early by Alzheimer's disease.
Dr. Risacher said there was a simple way for doctors to combat these effects: don't prescribe anticholinergics.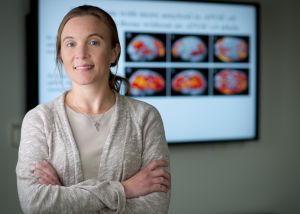 "There are alternatives for a lot of antihistamines and antidepressants that have little or no anticholinergic activity," she said. "I would suggest doctors pay attention to these potential side effects, particularly in older adults, and use alternatives if they're available."
If a physician must prescribe an anticholinergic it should be in the lowest possible dose to be effective, according to Dr. Risacher. She also said doctors should monitor cognitive side effects and take cognitive decline seriously.
There are several ways in which the connection between anticholinergics and dementia can be examined further. Dr. Risacher suggested that if her study was repeated, researchers could use patients' official pharmacy and medical records instead of having them self-report, as she did. She also said labs could perform these studies on younger adults taking anticholinergics, to see if it had a direct effect on their neurons as well.
In the end, however, Dr. Risacher said the most effective response would be a longitudinal study, measuring what happened to subjects' brains if they stopped taking anticholinergics.
"If they go off these medications, do these changes go away or are they permanent," she asked. "That's worth exploring."