Matt Mowers, who served as New Hampshire State Director for Chris Christie for President, will join Mercury strategy group as a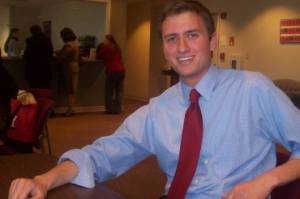 vice president.
"Matt is a fantastic addition to the Mercury team. His extensive knowledge of both state and national politics will be a great asset to our firm," said Michael DuHaime, partner at Mercury. "Matt is a true political talent who will help deliver successful results for our clients both in New Jersey and across the country."
"Mercury has long been recognized as the place to call when you need to win a high stakes public affairs campaign," Mowers said. "I am thrilled to be joining a team of seasoned experts and am excited to get to work delivering winning results for our clients."
Before joining Gov. Christie's presidential campaign, Mowers served as the executive director of the New Hampshire Republican State Committee, and as a regional political director for Gov. Christie's re-election campaign and as a regional director in the state Office of Legislative and Intergovernmental Affairs.
A graduate of Rutgers University and the Republican National Committee's Campaign Management College, Mowers will join Mercury's New Jersey office and be part of the firm's national public affairs advocacy team.
Mercury's New Jersey office is led by DuHaime, Chris Christie's top political advisor. Mike Soliman, who is U.S. Sen. Bob Menendez's top political advisor, joined the firm in 2013 and Mo Butler, who served as chief of staff in New Jersey to U.S. Sen. Cory Booker, joined the firm earlier this year.