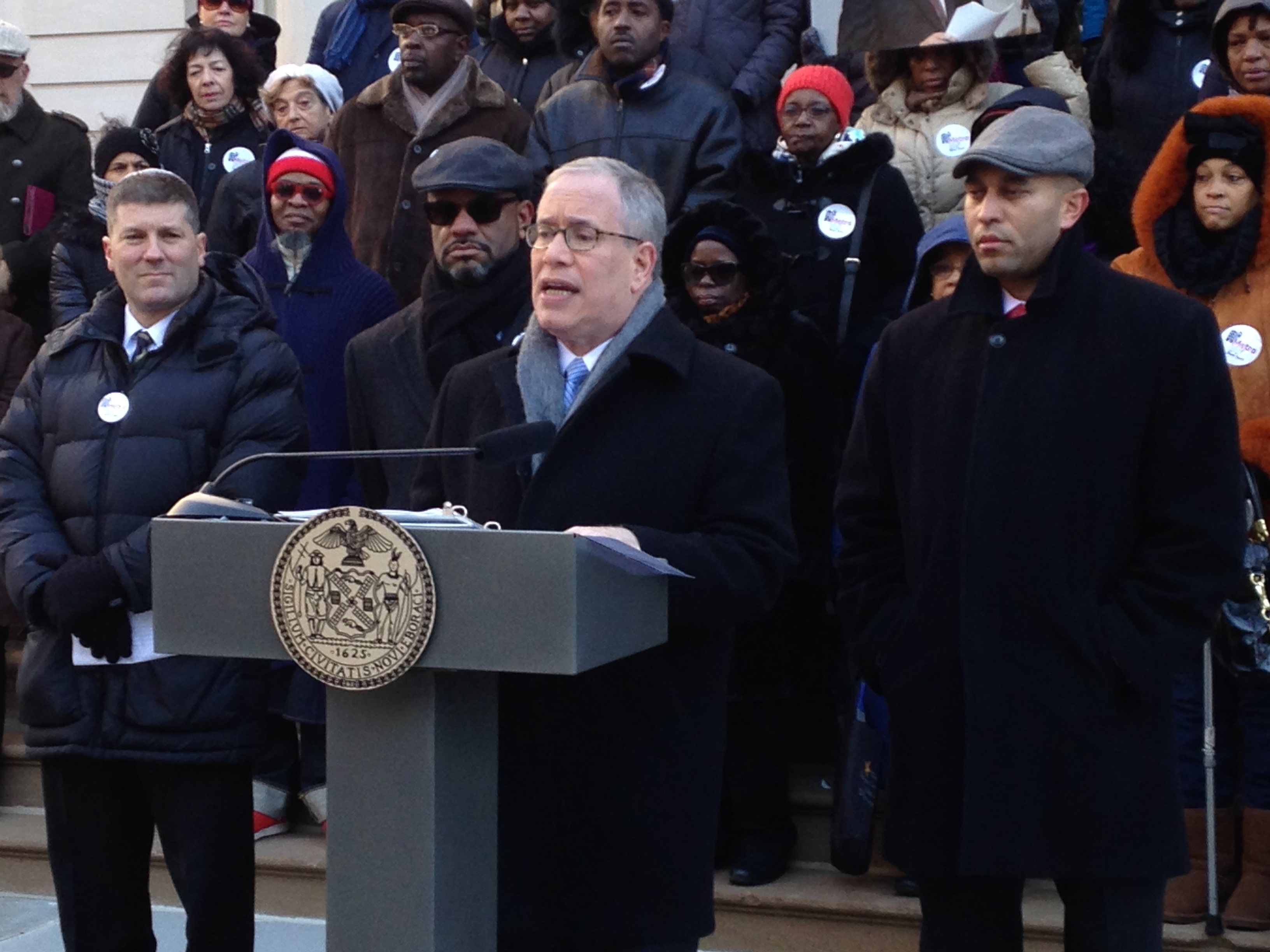 Comptroller Scott Stringer is releasing a report today revealing something most Millenials have probably already figured out—they're earning less money and facing a tougher economy than prior generations.
"I think people don't realize that our Millennial generation has faced the toughest economy since the Great Depression," Mr. Stringer told this reporter—who, in in full disclosure, is a Millenial—in a telephone interview.
According to Mr. Stringer's analysis, Millennials—which the report defined as people born between 1985 and and 1996—earn about 20 percent less than the generation that preceded them and entered the work force in the 1990s. And that's despite going to college—and racking up student loan debt—in record numbers: 72 percent of all New York City residents aged 23 to 29 have earned some college credit.
Mr. Stringer's depressing report posits that the lower earnings are due in part to a 4-percent growth, between 2000 and 2014, in the amount of young people who are employed in "low-wage industries," like retail, food service and hospitality. In the same time, the number of young people working in mid- and high-wage industries fell by 3 percentage points.
"It's not just fast food and retail," Mr. Stringer noted.
The arts and entertainment sector, which the report categorized as mid-wage, added 16,000 jobs for young adults over that 14-year period, but the income in the industry fell by 26 percent.
For many, it will be difficult to ever recover from starting their career at lower wages, Mr. Stringer said. Others are still worse off and not working at all, with the unemployment rate 1.1 percent higher for younger workers, according to the report.
"What can we do? I think there's a lot that we can do," Mr. Stringer said. "I think today people are at the crossroads. So we think raising the minimum wage and expanding overtime protection, that's important."
The city should also "keep our universities affordable" to reduce student debt—"you can't pay down that debt given the low wage you're making," he said. For future generations, the city should focus on science, math and arts education—with an eye toward helping young people graduate into the growing tech sector.
"The bottom line, I would think, is that the New York economy is built to attract people and keep them here as they build careers," Mr. Stringer said. "We have to be sensitive to the needs of this generation, because if we're not careful some are going to pack up and leave because they can't afford to be here. And some will never come."