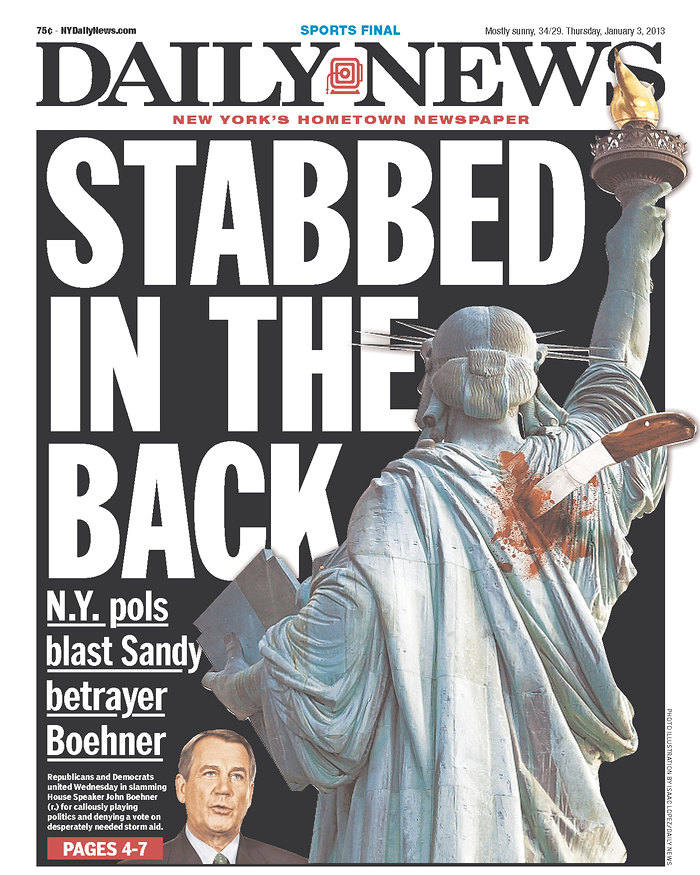 Media Twitter lit up earlier this week after Daily Beast executive editor Noah Shachtman publicly accused Daily News senior justice writer Shaun King of plagiarism for copying and failing to attribute two paragraphs of a column from a Daily Beast story.
No stranger to controversy, Mr. King, a former activist who came to prominence as part of the Black Lives Matter movement and joined the tabloid in October, fought back on social media, where the reaction to his downfall was practically gleeful. "A COMPLETE FABRICATION. I did not plagiarize this. It's a direct damn quote," he tweeted.
As Tuesday wore on and the drumbeat of accusations against Mr. King included more instances of plagiarism, he posted a screenshot of a time-stamped email containing his copy, which he had filed to his editors earlier in the day, and an almost 10 minute video, where he further showed that he had followed the proper protocols for attribution in his raw copy.
But when his stories were posted, the block quotes, links and mention of any other publication were missing. Mr. King, who claimed that he never checked his final stories after they are written, blamed his editor for inexplicably removing any attribution.
Mr. King's assertion—that an editor had removed his quotes—was backed up by Daily News editor in chief Jim Rich. In a statement, Mr. Rich said that the editor responsible for what he called "a series of egregious and inexplicable errors" had been fired.
Mr. Rich did not name the editor who had "deleted attribution that made it appear passages from Shaun King's columns were not properly credited." But by the end of the day, word leaked out that the unnamed editor was former Commercial Observer editor in chief Jotham Sederstrom, who left for the News at the beginning of 2014.
An experienced journalist and editor, the revelation came as a surprise to those who had worked with him at this publication.
In a post on Medium on Thursday, Mr. Sederstrom offered explanation for the "inexplicable errors."
According to Mr. Sederstrom, it was an oversight that was the result of a formatting glitch: when moving Mr. King's copy from an email to the Daily News' website, the tabloid's content management system removed the blockquotes from the post. Mr. Sederstrom removed the attribution above the block quote, intending to add it back into the story. Considering the sheer volume of stories that Mr. Sederstrom was responsible for editing, he explained, he got distracted and forgot. As he wrote:
This is not an excuse, but here I take issue with Jim Rich's assertion that these mistakes were 'inexplicable.' They can happen easily if you're not paying extreme attention to detail at every moment. Many of us in the news industry are increasingly under pressure to deliver an ever higher volume of stories with ever fewer resources and let's just say, that doesn't help. I don't say that to absolve myself of blame, but to illustrate how this happened with no intention on my part to damage Shaun's reputation or the paper's.
Yesterday, Glenn Greenwald argued that the accusations against Mr. King showed the dangers of online mob journalism. Instead of contacting the columnist or his editors to address the issue or ask for comment, editors and reporters made the allegations on Twitter, where they quickly became a public relations problem for The Daily News.
Ultimately, it wasn't Mr. King's reputation that suffered the most. The speed with which The Daily News fired Mr. Sederstrom is troubling, as is the paper's decision to throw under the bus a skilled editor who made a mistake.
The incident highlights the consequences of an ever-leaner industry driven by social media. In a single afternoon, a columnist was convicted, and then absolved, of plagiarism. By the end of the day, an editor was fired. It was not a clear case of unforgivable plagiarism. Rather, it was an instance where a news outlet should have taken the time to consider the facts and react appropriately, instead of giving in to outside pressure that demands immediate sacrifice.