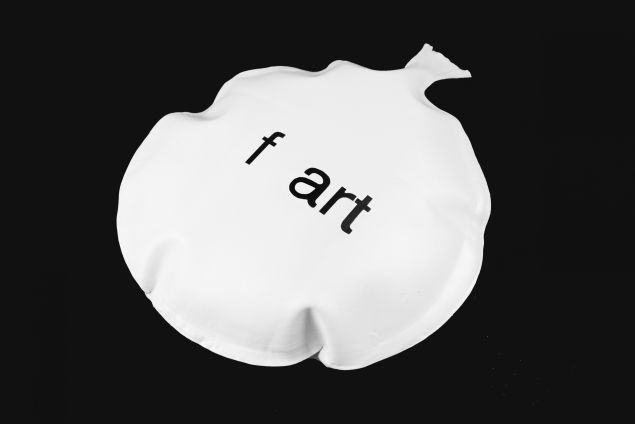 Remember when you used to prank someone with a whoopee cushion? Now, thanks to a new project Nikolas Gregory Studio, you can also use a whoopee cushion to express your feelings about art and design.
When Milan Design Week kicks off next Tuesday, Nikolas Gregory Studio will there to hand out their unique whoopee cushion to art patrons with the hope of inspiring some low-brow dialogue on the work on view. "Art goers can then put the cushions, named 'coup de cushion,' on chairs that they believe are poor in design," said Mr. Gregory in a statement.
After Nikolas Gregory's team realized a lot of the work exhibited at the Milan Design Week is the same designers every year or designers who are only well financed, they decided to create something that allowed visitors to give their opinion on the art.
"We realized that there is no way for fairgoers to express their actual opinions about this poor/boring work at the show and, therefore, little opportunity for critique," Nikolas Gregory told the Observer in an email. "By participating in this small but funny act of activism, we hope to bring a little light to this issue."
After placing the cushion, the studio hopes you will upload a photo of cushion with #coupdecushion to share your opinion about the artwork. It's unclear whether the studio wants you to actually sit on the coup de cushion or not, but we can assume that they do.
Milan Design Week runs from  April 12 to 17.