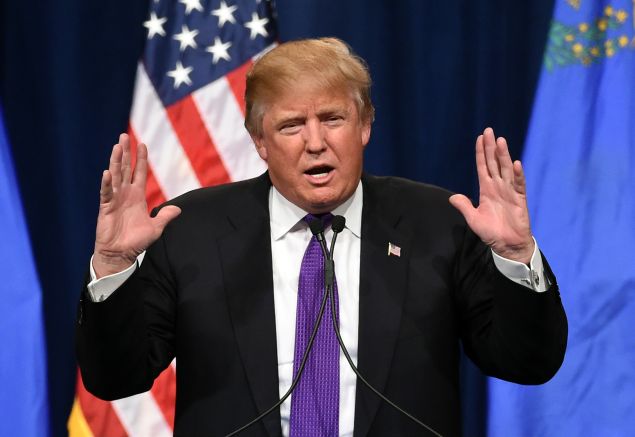 The creator of the now-famous painting of a nude Donald Trump titled Make America Great Again, which was banned from Facebook after garnering a quarter million shares in a matter of weeks, will now be showing the controversial 11 x 14 inch artwork in London—despite death threats.
The Los Angeles-based artist Illma Gore will have her piece up at the Maddox Gallery in Mayfair, beginning Monday, April 11, according to City A.M.
This is the first time that the pencil and oil artwork depicting the leading Republican presidential candidate will be exhibited. A British newspaper has suggested that the piece could sell for as much as $1.4 million.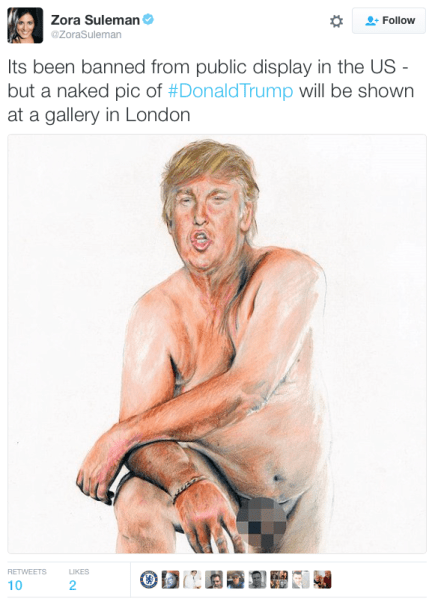 The image has been repeatedly banned from social media sites due to anonymous complaints invoking the Digital Millennium Copyright Act, which seeks to prohibit copyright infringement.
"While it is obviously a great shame that I cannot exhibit it in the USA due to censorship and also threats from Trump supporters to harm both myself and the artwork, I am so excited that it will finally be exhibited in a gallery space where interested parties can come and see it 'in the flesh,'" said Ms. Gore via the gallery's website. "London has always had such an open-minded attitude towards art and has regularly displayed works of art that push boundaries and cause controversy; it is the perfect place to show Make America Great Again."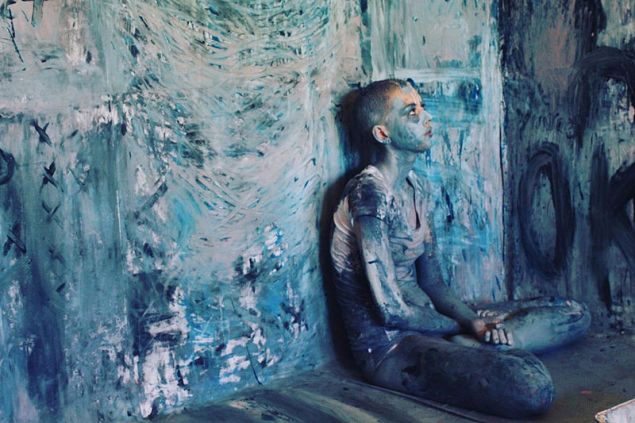 "This is a very contentious and interesting piece and there is a lot of interest and debate around it," said James Nicholls, director of the gallery. "Some may be offended, but others will see the humor in Gore's work. Maddox Gallery is giving London the chance to view the original artwork and make up their own minds."
Aside from the death threats, someone also contacted Ms. Gore and threatened legal action if she tried to sell the painting, arguing that only Mr. Trump owns the commercial rights to his likeness. EBay auctions for the artwork were shut down twice in the past, but the privately owned gallery hopes to safely sell the work in London.
Proceeds from the artist's sales at Maddox Gallery will benefit Safe Place For Youth, a homeless shelter for adolescents, in the artist's hometown of Los Angeles.
Disclosure: Donald Trump is the father-in-law of Jared Kushner, the publisher of Observer Media.