Everyone is familiar with "the dress"—the poorly photographed article of clothing that divided the world and nearly broke the Internet in February 2015. Since this pandemonium, a few other optical illusion have made the rounds online, but none have bent our minds quite as much.
An illusion that is currently going viral on Imgur, however, is really tripping up users. The photo—which has been viewed more than 1.8 million times—depicts an animal floating on water. Users are trying to figure out if it's a duck or a rabbit.
Obviously, a duck is much more likely to be in a pond, but there is definitely something strange going on here:
One user commented, "jeeze that took me way too long to figure out," while another added, "I think its spine is broke."
One user noted the similarity to a famous drawing that appears to be of both a duck and a rabbit.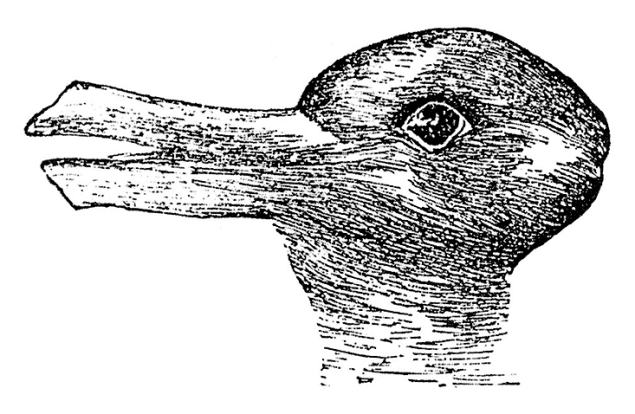 Squint and figure it out, but please don't break the Internet.