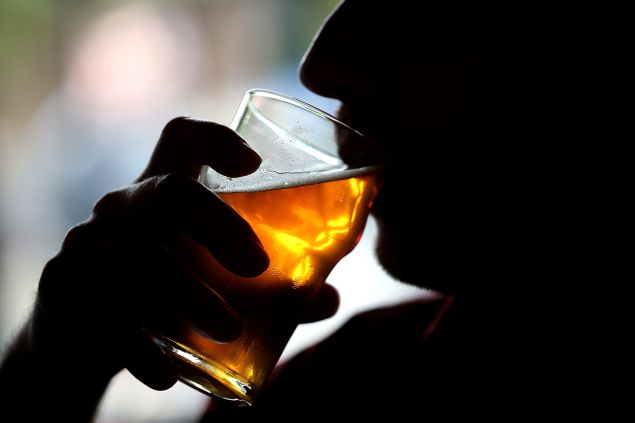 Everything you eat and drink passes through your liver. An unhealthy diet, while harsh on the liver for those without a medical condition, can be much more damaging for those suffering from hepatitis C or some other kind of damaging liver disease. Keeping your liver as healthy as possible can minimize the harmful side effects of this. What you eat and drink is your first line of defense against harming your liver. A diet full of toxins, like alcohol, will damage the liver over time, cause scarring and likely lead to cirrhosis, especially for those with hepatitis C. Similarly, an unhealthy diet can lead to weight gain, and "fatty" liver, which for those suffering from this virus, can also eventually lead to cirrhosis.
A good diet on the other hand, can improve liver health, and help those with or without hepatitis C lower their risk of liver scarring and cirrhosis. In general, a healthy lifestyle which includes a clean diet full of whole grains, fruits and vegetables, and exercise, can slow down the progression to cirrhosis from infectious disease affecting the liver.
So if you want to be better to your liver, what should you be eating? A liver-healthy diet should focus on fresh fruit and vegetables, whole grains like oats and barley, brown rice or quinoa, beans and healthy fats, such as nuts and avocados.
In many ways, treating your liver better is just as much about what you avoid, as what you put into your body. These are the top 10 things you should be avoiding when putting your liver first:
Alcohol: Likely the most important change for anyone with a liver disease or trying keep their liver in tip top shape. For those with liver infection, the organ is unable to break down this toxin effectively
Junk Foods: Foods high in fats, sugars, chemicals and additives pose added stress to the liver
Hydrogenated Oils: these are oils that turn solid at room temperature. These are hard for the liver to handle, and should be swapped with olive oil or flaxseed oil
Dairy Products: Can be hard to digest and increase inflammation
Juices or drinks high in sugar: large amounts of sugar, like those found in juice drinks, can be a shock to the liver, and lead to weight gain.
Saturated Fat: found in butter, fatty meat, and fried foods
Processed Foods: These foods contain substances, preservatives, and chemicals that a liver affected by infection may not be able to break down
Wheat and Gluten: Gluten is highly inflammatory, because we were not really designed to digest it
Tap Water: Your tap water may contain chemicals and compounds that the liver is not able to process. Filtered, bottled or distilled water may be better.
Artificial Sweeteners: imitation sweeteners are extremely hard for the liver to process.