On Meet the Press on Sunday on NBC, New York Times columnist David Brooks said something he probably couldn't publish in his newspaper. He told Donald Trump to go to hell—in a polite, Timesean way, of course.
"He's the walking dead," Mr. Brooks said to host Chuck Todd regarding the Republican presidential frontrunner.
He predicted Mr. Trump will suffer a November defeat so crushing that people 100 years from now—when discussing the biggest loser in American political history—will say "Trump."
"And I hope when he's down there in Hades, he's aware of all that," Mr. Brooks said.
Hot lava also flowed from Vermont Senator Bernie Sanders, second to Hillary Clinton in the Democratic race. He merely compared Mr. Trump to Adolph Hitler, in a roundabout way, before vehemently denying it on Sunday in speaking to George Stephanopoulos on ABC's This Week.
"Now comparing him to Hitler?" said Mr. Stephanopoulos.
"Oh, no, no," Mr. Sanders said. "It's nothing to do. No. That's not right."
Here's the context. Mr. Sanders had spoken on a stage with an American Muslim woman who told him she feared backlash against her religion. In his speech, Mr. Sanders put her fear into the empathetic context of his family members who were lost in the Holocaust.
"That is in my heart to see what a lunatic can do by stirring up racial hatred," Mr. Sanders said. "And we're not going to allow that to take place in this country."
Mr. Sanders concluded "No, I did not compare Trump to Hitler." That's his story and he's sticking to it. Later in the show, panelist Hugh Hewitt told the host: "He did make the Hitler analogy. He walked it back. You pushed him and Bernie walked it back. This morning."
On most of the shows, it was Bash Trump Week thanks to his most recent gaffes concerning abortion and nuclear proliferation, among other things. Mr. Trump favored only FOX (FOXA) News Sunday and Face the Nation with face-to-face, pre-recorded interviews and there were no telephone chit-chats.
But Mr. Trump's taped appearances and highlights from recent interviews chewed up many minutes on many shows.
"Do you think it's murder, abortion?" John Dickerson asked him on CBS.
Mr. Trump paused and grimaced.
TRUMP: "Uh, I have my opinions on it but I'd rather not comment."
DICKERSON: "Abortion is murder?"
TRUMP: "No, I don't disagree with that."
On Fox News Sunday, Mr. Trump got into a spat with host Chris Wallace, who questioned Mr. Trump about the nude photo of Mr. Trump's wife put out by an anti-Trump Political Action Committee.
Mr. Trump's response to it was to show an unflattering photo of the wife of Senator Ted Cruz, Heidi Cruz, on Twitter, next to a glamour shot of Ms. Trump, a professional model.
WALLACE: "You spent the day going after Ted Cruz's wife and her looks."
TRUMP: "Excuse me! Excuse me!"
WALLACE: "Let me just ask the question."
TRUMP: "Ted Cruz came after me."
WALLACE: "No he didn't."
TRUMP: "Well, he did through my wife."
WALLACE: "No, he didn't."
TRUMP: "He took a picture—"
WALLACE: "No, he didn't."
TRUMP: "Of course he did. Of course he did."
WALLACE: "Do you have any evidence?"
On Fox's Media Buzz, Kirsten Powers was understated but powerful in her analysis of why Mr. Trump re-tweeted an unflattering photograph of Mr. Cruz's wife.
"The re-tweeting of the picture… OK, that's sexist, right?" she said. "It basically makes most women feel like 'Oh, our most important quality is how we look.' It's just not a nice thing to do. It seems sexist."
There was more of the same on Jake Tapper's State of the Union on CNN, where Republican national chairman Reince Priebus seemed to be speaking of Mr. Trump.
"Candidates have to watch their mouth," he said. "They have to watch their tone and their tenor."
Mr. Priebus made the rounds of the shows and stayed on message.
He kept stressing that no candidate will be awarded the nomination without a majority of convention delegates and that a mere plurality—as Mr. Trump might have then—will not suffice. What's good for Abe Lincoln, he said, is good enough for Mr. Trump.
And he also said the convention rules are made right before the convention so it is a mistake to analyze this year's unique circumstances through the prism of convention rules that can change before the convention in Cleveland.
And on CNN, Brian Stelter opened Reliable Sources with a gaffe that probably offended few while amusing many. He referred to Monday's college basketball title game as "the NAACP championships." (Cheer up, Brian. Sportswriters sometimes make that mistake but the copy desk bails us out).
'I will beat them. After I beat them, I'm going to be so presidential you're going to be so bored.'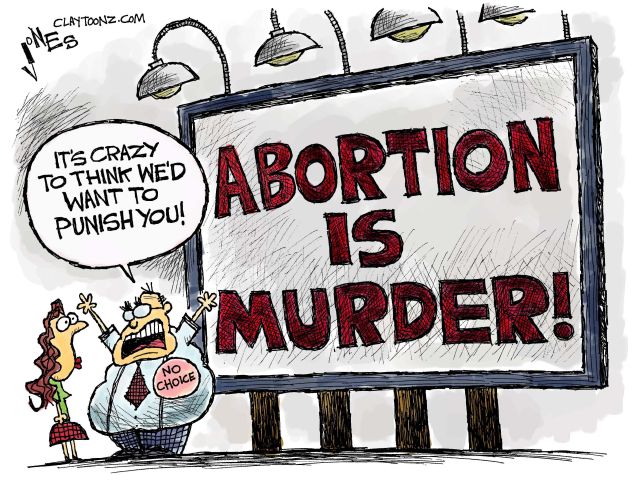 Now, for the deeper dives:
FACE THE NATION Mr. Dickerson pushed the issue of how Mr. Trump's campaign manager, Corey Lewandowski, put his hands on a female reporter trying to question Mr. Trump roughly two weeks ago.
"But Mr. Trump, he said he didn't touch her," Mr. Dickerson said. "He said that she was delusional. You said she was making it up. The videotape shows she wasn't making it up… Did Corey Lewandowski tell the truth when he said he didn't touch her? Is it OK for a man to put his hand on a woman? Just in general principle?"
Mr. Trump replied: "No. I would say not."
So, Mr. Dickerson continued, why not "be the bigger person and say 'She was treated roughly. She was my guest. I apologize to her and let's move on.'"
Mr. Trump didn't buy the idea.
"It's not my job to apologize to her," he said.
In discussing delegate count, Mr. Trump wondered aloud about the primary results in Louisiana.
"When I win a state," Mr. Trump said, "I'm not supposed to get less delegates than somebody who got beat." This was a running theme through many of the shows.
The Republican response, hinted at gently by Mr. Priebus, was that it would be good for Mr. Trump to learn the rules of the game.
The panel, often a highlight of this show, didn't disappoint.
Peggy Noonan of The Wall Street Journal said Mr. Trump "had a terrible week" and "took a pounding in part from the press but mostly from his own mouth.
"He added to the aggregate of the strange or outrageous or not full-thought-through comments that he makes," Ms. Noonan said.
She said Mr. Trump—with his unpredictable statements—is ''starting to give pause even to his own supporters… he does not bring forward a presidential dignity."
Co-panelist Ruth Marcus of The Washington Post found it "really magnificent" that Mr. Trump managed to anger both sides of the abortion debate when he said last week that women should be punished for getting them, once Roe v. Wade is nullified.
When the conversation turned to the Democratic race, Ms. Noonan said mysteriously "Something's going on in New York and we're not seeing it in the polls yet." She seemed to imply Mr. Sanders might upset Ms. Clinton in the state she served in the U.S. Senate.
Ms. Marcus went with the odds-on favorites. "Imagine a Clinton-Trump race," she said. "It's not a popularity contest, it's an unpopularity contest. Both of them are negative with voters. It would be a remarkably dreary race."
FOX NEWS SUNDAY In his opening remarks, Mr. Wallace said "Donald Trump has seemed bullet-proof" until just recently. They he cut to an interview recorded Friday in Trump Tower.
"This may sound harsh," Mr. Wallace said, "but are you in the process of blowing your campaign for president?"
Mr. Trump replied: "I don't think so. I get great polls."
Mr. Wallace suggested that "the growing knock on you is you haven't studied, that you wing it too often." When Mr. Trump again faulted the United States' relationship to NATO, Mr. Wallace noted that 1,000 NATO soldiers had died in Afghanistan in the American-led invasion.
Mr. Trump didn't like the way this was going, so he interrupted.
"Excuse me!" he said. "Excuse me!"
This is an expression Mr. Trump has learned from Sean Hannity, his most obsequious booster at Fox. In Hannity speak, this expression—usually spoken with voice volume raised—means "Shut up! Shut up!"
Mr. Trump danced lightly around his recent musings about why a nuclear arms race in Asia would be a good thing. Later, in discussing Mr. Cruz, Mr. Trump said there is "Turmoil in his brain. He's a man who does not react well under pressure. I've watched him. He's a basket case."
He then expanded the conversation to include his other foe, Ohio Governor John Kasich.
"I call them 'leftovers,'" Mr. Trump said. "They haven't been nice to me. I will beat them. After I beat them, I'm going to be so presidential you're going to be so bored."
As always, George Will offered droll observations about the G.O.P. leader.
"He's only been pro-life for about 15 minutes," Mr. Will said. "At the end of his seventh decade, he's just beginning to think about these things."
When the panel mentioned that both Mr. Trump and Ms. Clinton could have legal trouble during the coming months, Mr. Will added: "Donald Trump in May could be testifying in a fraud trial having to do with Trump University, which was something short of Oxford."
MEET THE PRESS Chuck Todd of NBC had the only show with Ms. Clinton and he asked her why one of her new campaign adds shows that loutish Trump fan who sucker-punched a protester at a Trump rally.
"Why amplify that image?" he asked.
"Because I was horrified by that, Chuck, and I think most Americans were horrified by it," she said. "When you incite violence, you are acting like a political arsonist."
Turning to the federal inquiry about her emails when she was Secretary of State, Mr. Todd presented her with a Milwaukee Journal editorial that said "Her horrible record on transparency raises serious concerns… They may disqualify her from public office."
"Has the F.B.I. reached out to you yet for an interview?" he asked.
"No, no," she said. "They haven't." She added that she's prepared to talk.
On the panel, Mr. Brooks kept up his critique of Mr. Trump.
"Something has changed," he said. "It's all aggression, it's all ignorance, it's all the time… He's a catastrophe for the party."
Summing up Mr. Trump's weak week, Helene Cooper of The New York Times said: "The abortion issue was horrible for him, but I think the nuclear issue ends up scaring people, particularly at the Pentagon."
THIS WEEK With neither Ms. Clinton nor Mr. Trump to showcase, host George Stephanopoulos on ABC welcomed Mr. Kasich, who said of Mr. Trump: "You wonder about his hand or his thumb getting any closer to the critical button."
Then came a clip of President Obama, with a sign for the Nuclear Security Summit behind him, discussing recent conversations about nuclear weapons. Without naming Mr. Trump, the President said:
"The person who made the statements doesn't know much about foreign policy or nuclear policy or the world generally."
On the panel, Donna Brazile said Mr. Trump "cannot win without women" who poll strongly against him. She said a victory for Mr. Cruz over Mr. Trump in Wisconsin "will fundamentally change the narrative of this race."
A guest who seemed pleasantly out of place was Juan Williams, usually on Fox, but making the rounds to sell a book. ABC seemed a refreshing change for him. On his home network, his fellow panelists often interrupt him and condescend to him as the token bleeding-heart liberal.
But on ABC, Mr. Williams got more elbow room and respect. Of the backlash against Mr. Trump from the Republican establishment, Mr. Williams said "At this moment, it's 'The Empire Strikes Back.' You have Republican forces able to concentrate on Wisconsin."
Later, Mr. Williams said "There's an invisible name on the ballot in Wisconsin and that's Paul Ryan, the highest elected Republican official in the country."
Just in case any viewers missed Mr. Priebus reviewing the Republican rules, Mr. Kasich appeared to remind loyal Republicans "There are no rules governing the next convention. The rules have not been set. We'll see what the rules committee decides to do." (Hint: They will work against Mr. Trump).
Mr. Priebus told the host: "If it's not put to bed, George, then we're going to have an open convention. It's going to be administered properly and we're going to have a vote. We're going to have a multi-ballot convention."
On the panel, Wisconsin radio host Charles Sykes explained Wisconsin's feelings toward Mr. Trump, who trails Mr. Cruz by ten percentage points.
"We value decency and civility and rationality and reasonableness, none of which is really associated with Donald Trump's campaign," he said. Calling Mr. Trump "a political Music Man," Mr. Sykes added: "We kind of see through his scam… Donald Trump is going to be annihilated."
STATE OF THE UNION Mr. Tapper went against the grain by opening his show on CNN with the Democratic side of the race. Mr. Sanders insisted Mrs. Clinton accepts campaign contributions from the fossil fuel industry which is, in part, to blame for climate change.
Mr. Priebus, making rounds, said Republican candidates "have to watch their mouth. They have to watch their tone and their tenor." Mr. Priebus said it is highly unlikely that the convention would move to draft Mr. Ryan, who took the Speakership after first resisting a draft and then accepting it.
The panel lifted the level of this show with Amanda Carpenter—a former aide to Mr. Cruz—saying of Mr. Trump: "He was unable to clearly articulate a defense of a conservative position in the face of liberal opposition… Chris Matthews baited him into adopting the most extreme position on abortion… People are worried that he is going to fold under pressure."
The conversation turned to Sunday's Maureen Dowd column in The New York Times that asked of Mr. Trump: "When he was a swinging bachelor in Manhattan, was he ever involved with anyone who had an abortion?"
"Such an interesting question," Mr. Trump told Ms. Dowd. "So, what's your next question?"
Ms. Carpenter concluded: "He just walks away from the question like that. Maureen Dowd put it in the column because it's powerful that he wouldn't address it. That's just going to invite more questions."
MEDIA BUZZ Panelist Amy Holmes offered a much different take than Ms. Carpenter. Ms. Holmes said questions about Mr. Trump's possible involvement with abortion were "completely obnoxious" because they invaded his privacy.
Host Howard Kurtz put it into his usual framework: "Are the pundits finally getting payback against Trump?" In that Mr. Trump's recent  abortion remarks came in an interview with Chris Matthews of MSNBC, Mr. Kurtz said: "Chris Matthews is a very good interviewer when he's talking to Republicans. Hillary Clinton? Not so much."
Another guest, Susan Ferrechio of The Washington Examiner, said of Mr. Trump: "He comes totally unprepared, speaks off the cuff, has to make course corrections. What does it say about him as a candidate and somebody who actually wants to be president?"
They showed that video of an angry Ms. Clinton scolding a Greenpeace demonstrator for asking about her campaign contributions from fossil fuel producers. Mr. Kurtz groused "It's funny how in left-wing politics, at least taking money from a legal oil company is considered some horrible thing." (Mr. Kurtz works for a network that doesn't believe in climate change).
Then came Frank Luntz, the Republican pollster who does deep research on the electorate and the mood around it. He noted that Mr. Trump is now ridiculed regularly on Saturday Night Live on NBC and that this is significant..
"He needs to go on 60 Minutes and emote," Mr. Luntz said. "He needs to sit back and be self-reflective and that's not something he is."
However, Mr. Luntz added "This is the most fluid election ever and people are changing their minds all the time."
RELIABLE SOURCES On CNN, Mr. Stelter brought in Connie Chung and Maury Povich, one of television's happiest couples. Ms. Chung said she watches a lot of political coverage.
"I want so much to jump into the TV and ask a question," she said. "I am so jealous of all the political reporters… I go to sleep and I can't go to sleep because I'm so worried about the country."
Along came Arianna Huffington, to boost the temperature. She compared Mr. Trump to the dictator of North Korea.
"He's a little like Kim Jung Un," she said of Mr. Trump. "He's a buffoon and he's dangerous."
She found fault with Bob Woodward's recent 96-minute interview with Mr. Trump.
"Not once did he ask Donald Trump about the fact that he's a birther," Ms. Huffington said. "About the fact that he has advocated violence at his rallies. Donald Trump has the potential  of destroying this country. That is really what is at stake here. The media need to wake up."
As for objectivity reporting on Mr. Trump, she said: "It's absolutely a dereliction of duty for a media organization not to have a point of view on Donald Trump."
Late in the show, Mr. Stelter interviewed Larry Hackett, a veteran of New York tabloid newspapers and magazines. He spoke of the mutual back-scratching between Mr. Trump and New York media of the 1980s and the 1990s.
"We all thought, on many levels, that Trump was ridiculous," he said. "We assumed the public did, too."
Finally, Mr. Stelter showed the President speaking before a group of journalists about what they cover these days and how they cover it.
"Let's face it, in today's unprecedented changes in your industry, the job's gotten tougher," Mr. Obama said. "Even as the appetite for information flowing through the internet is voracious, we've seen news rooms close. The bottom line has shrunk. The news cycle has as well, and all too often there is enormous pressure on journalists to fill the void and feed the beast with instant commentary and Twitter rumors and celebrity gossip and softer stories."
Mr. Obama continued talking in a reasonable, expansive vein that might have caused a listener to wonder if he will someday be on the Supreme Court. (Would President Ryan nominate him?)
"A job well done is about more than just handing someone a microphone," Mr. Obama said of journalism. "It's to probe and to question and to dig deeper and demand more. The electorate would be better served if that happens. It would be better served if billions and billions of dollars of free media came with serious accountability especially when politicians issue unworkable plans or make promises they can't keep."
Disclosure: Donald Trump is the father-in-law of Jared Kushner, the publisher of Observer Media.