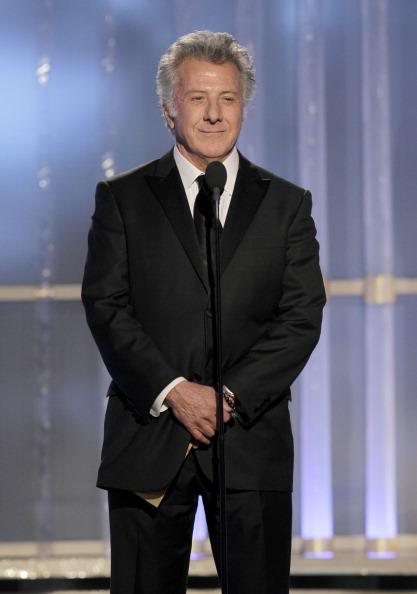 New TV series about the Medici family to star Dustin Hoffman. The infamous Florentine banking dynasty, known for their support of the arts, will come to life again on the small screen. Mr. Hoffman is set to star as family patriarch Giovanni de'Medici and Game of Thrones' Richard Madden (Rob Stark) as his son, Cosimo.
Gurlitt trove to go on view in Switzerland and Germany. In 2012, nearly 1,500 artworks were discovered in the home of reclusive art historian Cornelius Gurlitt and have since gone under investigation to determine how many passed through Nazi hands. Now, despite the fact that provenance research is still ongoing, the collection will go on view in a joint exhibition by the Bundeskunsthalle in Bonn, Germany and the Kunstmuseum in Bern, Switzerland.
Tug-of-war over Rembrandt painting lands in Wales. The Dutch master's Portrait of Catrina Hooghsaet is going on loan for three years to the National Museum Cardiff. In 2015, the painting was bought for £35 million by a private buyer but was held in the U.K. by the culture minister so that the country might have time to gather enough funds to buy it back.
Here's how to find out if your art was Nazi loot. The New York Times' Eve Kahn digs through the paper trail of a family owned artwork to try and determine if the painting's value has been affected by potential connections the to Nazis.
Sotheby's names new leadership. Looking to restructure and fill key positions at the top following the departure of multiple executives, the house will promote both Oliver Barker, auctioneer and contemporary specialist, and Mario Tavella, president-directeur general Sotheby's France, to posts as European co-chairman.
Art Brussels fair director speaks out on terrorist attacks. Fair leader Anne Vierstraete discusses how the city's recent events have impacted plans for this year's edition, set to open on April 22.
Swedish copyright organization sues Wikimedia. The Visual Copyright Society in Sweden has sued Wikimedia for allowing its subsidiary site Offentlig Konst to post images of the country's public art without proper permissions from artists. Sweden's supreme court has ordered Wikimedia to pay damages (the amount is still to be determined) to the Copyright Society.