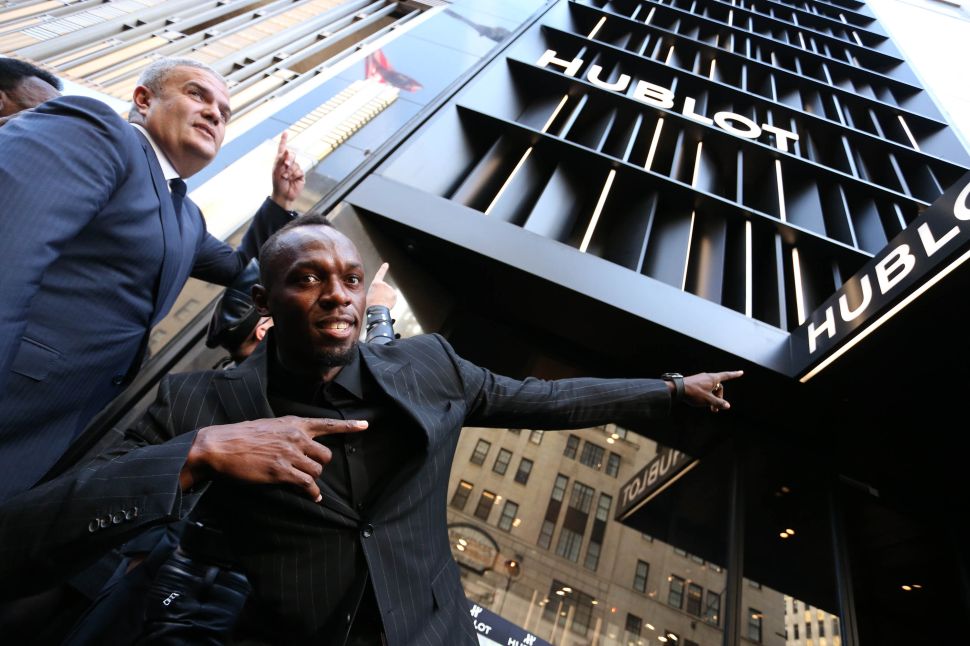 Usain Bolt rarely takes a day off from his rigorous training in order to maintain his coveted spot as the fastest man in the world. Yesterday he made an exception as he spent the afternoon and evening off the track to attend the opening of Hublot's Peter Marino-designed 5th Avenue flagship store and celebrate the watchmaker's 10th anniversary at a bi-level blowout held in the rotunda of The Guggenheim Museum.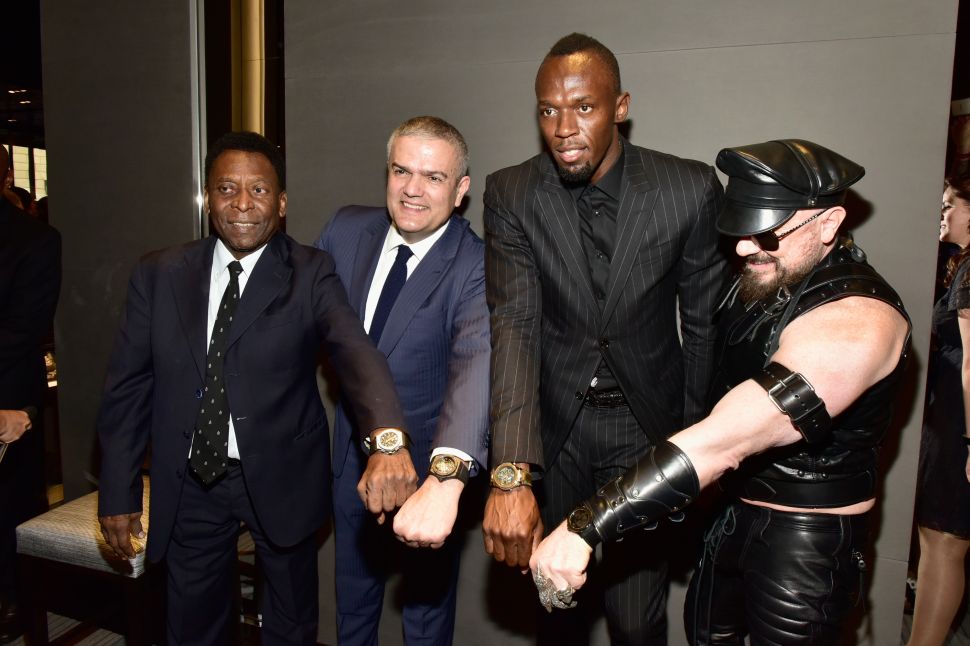 Before prepping for his big night out, Mr. Bolt sat down for an exclusive chat at The Pierre Hotel as he snacked on Twizzlers. He was sporting, of course, his very own Hublot timepiece known as the "Big Bang Unico Usain Bolt." It retails for a cool $18,000. "I didn't pick out a watch today, but I came to launch my own," he said as he held up both wrists to display both colorways of the timepiece. "Maybe later down the year I'll get some more watches, but right now I'm just here to launch my own watch. I'm really happy with the way they made it, and I'm really proud to be an ambassador."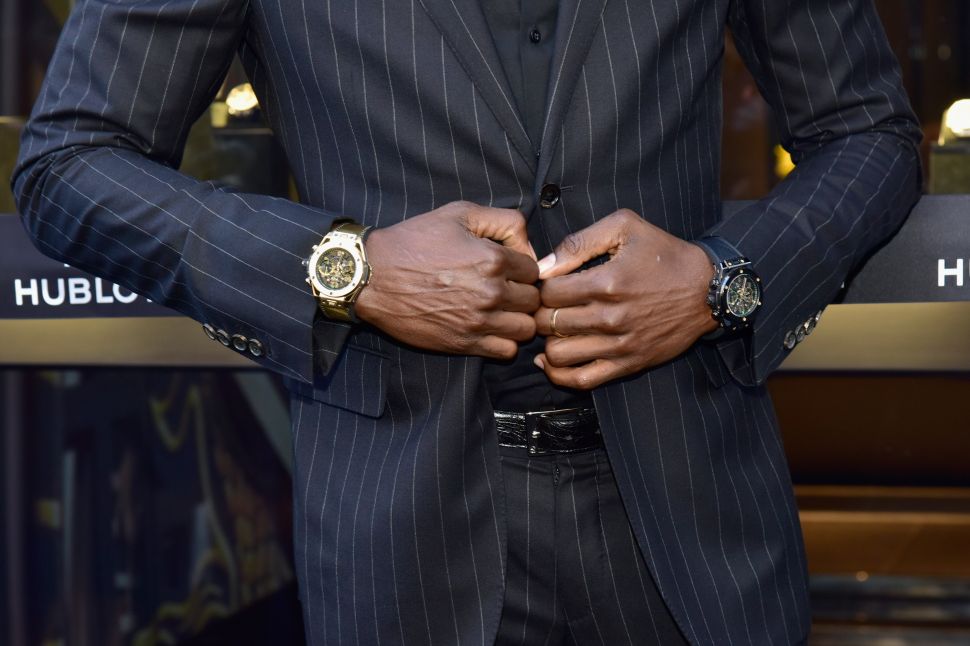 Not surprisingly, the proud brand ambassador's collection is comprised entirely of Hublot timepieces, but it is growing. "I just have Hublots," he said with a laugh. "I have 12 now, and with these 2 new ones I have 14. I keep adding to my collection, and I think I'm eligible for 4 more at the end of the year, so we're up to 18!" It will continue to grow as he is expected to win his final runs in the 100m, 200m, and 4x100m relay at the 2016 Olympics in Rio de Janeiro. "When I win I definitely will buy a watch," he said. "For me I always try to give myself gifts. I say, 'If I run this fast' or 'If I make this bonus,' then I will get this for myself. It all depends on what I do."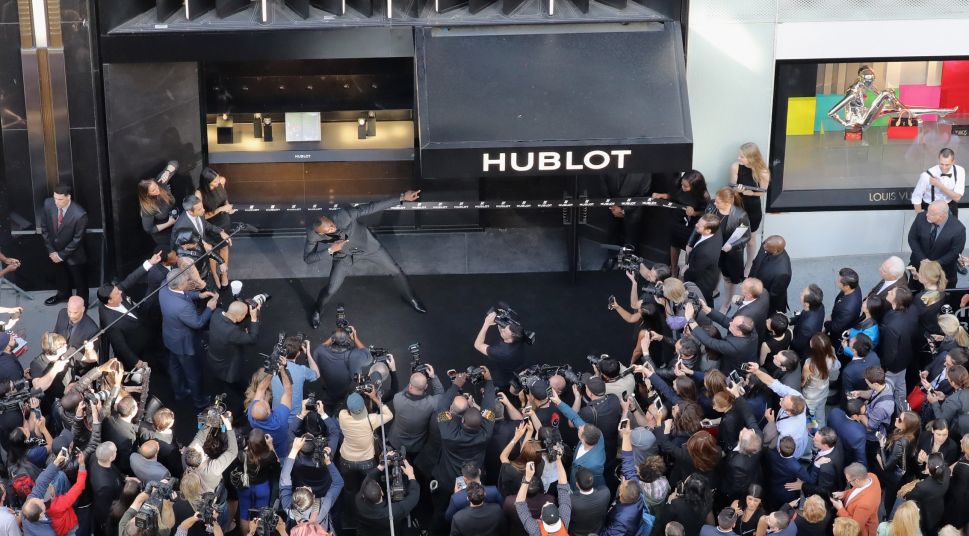 Beyond watches, he is a man of style when it counts. "I'm a simple type of person," he said. "I don't try to over-do it unless it's a big function, but I like wearing suits. I think I look really good wearing suits. I like Gucci and Brioni tailored suits with a slim look, and they have to be custom made because I'm so tall. It's hard to get the right fit sometimes." Lucky for Mr. Bolt, he has no trouble fitting into any luxury watch that comes his way.