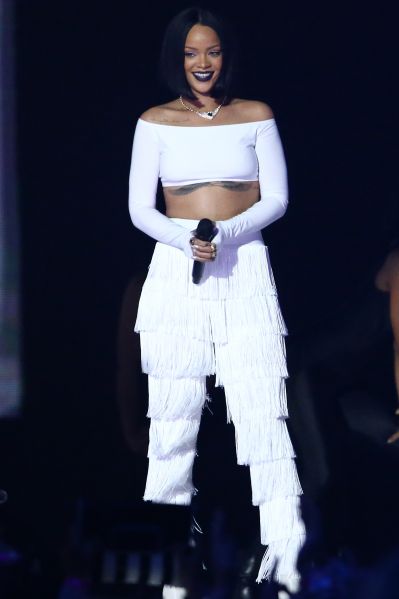 Start your weekend informed with a dispatch on the top fashion news of the moment… 
Rihanna's beauty: Not leaving any market untapped, RiRi is now getting into the beauty game. LVMH has inked a deal with the pop star, with a launch for the cosmetics brand slated for sometime in 2017. via Vogue UK.
Goop-to-wear: Gwyneth Paltrow finally has put a date on the launch of her inevitable segue into clothing. While most details on the range are hazy at best, the whole shebang will be fully revealed in September. via Racked.
In Raf's time: After his departure from Dior, Raf Simons has turned his full attention to designing home accessories for Kvadrat. Turns out, he prefers their slow production pace to high fashion's breakneck speed. via Telegraph.
Going grey: Jason Wu is rolling out yet another contemporary line, dubbed Gray. The collection, which will debut on June 15, promises to include a partnership with artist Hunt Slonem and be fit for Mr. Wu's set of cool, chic, young friends. via Business of Fashion.
Low end: In the wake of low profits, Prada has rolled out a plan to offer cheaper bags. For the Italian label, that means somewhere within the range of $1,370 and $1,600. Only time will tell how lucrative that price point is. via Racked.