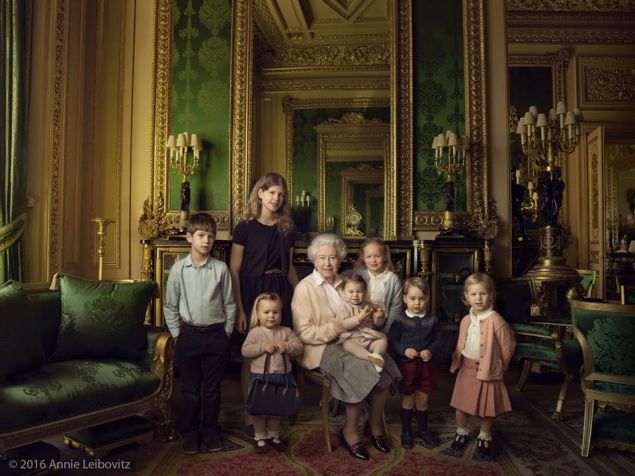 The Queen turns 90 today, but that's not the most exciting news, even though the British Monarchy's Twitter page is celebrating accordingly. As a treat to her adoring public, Queen Elizabeth released not one, but three new portraits in honor of her birthday. While most people simply celebrate getting older with cocktails and some light Botox, the Queen invited the whole gang to join her and sit for Annie Leibovitz.
In the most major photo, the Queen is surrounded by her brood, including all of the royal family's youths. Luckily, none have reached their awkward phases, although it's unclear if royals are allowed to have those, other than in The Princess Diaries movies.
The youngest member, Princess Charlotte, isn't quite a year old yet. She is easiest to identify, as she perches on the Queen's regal lap. Prince George stands nearby and looks outward, possibly at Kate Middleton posing with stuffed animals and asking him to smile. Unfortunately, since everyone in the photo is small, he isn't propped up on a stack of books like his appearance in the new stamp collection.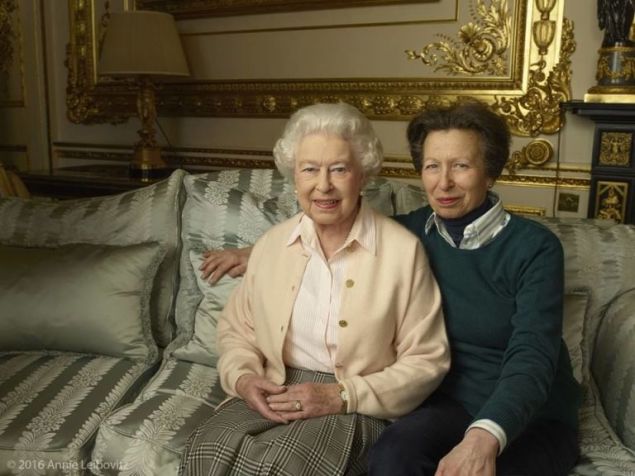 The Queen must have heard rumors that her grandchildren had competition in the cuteness department and gathered her little ones. Only time will tell if the Swedish royals fight back with a family portrait of their own.