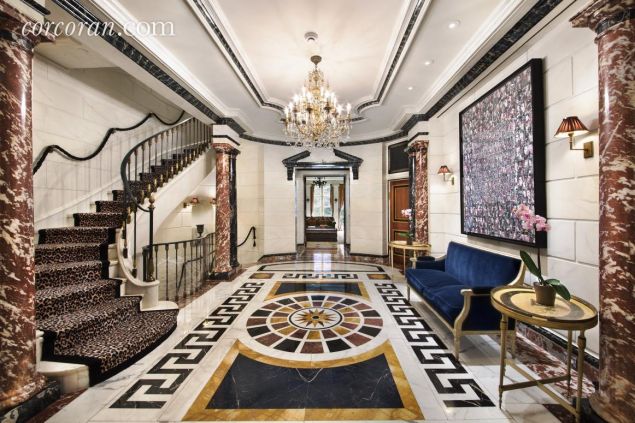 Forget about a summer beach rental–the 14,000-square-foot limestone mansion once owned by the late Gianni Versace is up for grabs!
Sure, it doesn't have any ocean views and the only nearby sand is in the playgrounds of Central Park, but the six-story townhouse at 5 East 64th Street, which the late fashion designer purchased just two years before his death in 1997, has plenty of other perks, and it is now on the rental market for the first time, for the staggering sum of $120,000 a month, starting in August.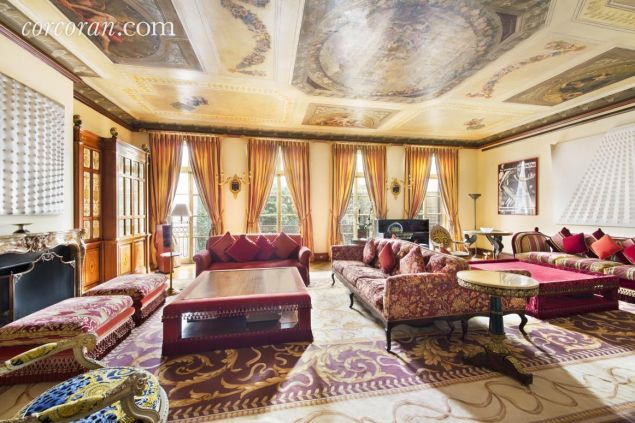 Before the famed fashion designer was murdered outside his Miami mansion, he embarked on an extensive renovation of the 17-room Upper East Side townhouse by MSM Architects, adding an additional two floors and some of his extensive art collection, which included a number of Picassos as well as Roy Lichtenstein's "Blue Nude."
While the contents of the mammoth limestone were sold at auction, the actual townhouse, which Mr. Versace purchased for $7.5 million, eventually traded to Swedish hedge fund manager Thomas Sandell in August 2005 for $30 million.
The 35-foot-wide limestone has five bedrooms spread out across four floors, and per the listing, shared by Corcoran brokers Deborah Grubman and Paul Albano, has the "proportions of an embassy," and is designed "in the Italian manner," with two large rooms on each floor, along with a rear balcony, and there are both gas and wood-burning fireplaces.
If anyone was at all concerned that Mr. Sandell perhaps didn't share the extravagant and over-the-top designs favored by Mr. Versace, fear not! Per the listing photos, the home is just as decked out as it was before the designer's death—animal print carpeting on the massive staircase in the the marble foyer, gold embellished fireplaces, and velvet canopy beds.
It even looks like a living room's ceilings, with intricately designed scenes, are just as Versace left them, and there's also a bathroom with a sunken tub accessible by way of three steps and surrounded by mirrors. And since the townhome is being rented fully furnished, whomever snags it will be luxuriating amidst velvet and marble galore.
While those who prefer a more subtle, low-key lifestyle may not feel the most at home in such a space, anyone who is looking for a massive Upper East Side limestone with floors that vary from room to room—changing from marble, to Austrian parquet, to mosaic complete with classic motifs—as well as ornate statuary, wall coverings, and a whole lot of gold, here you go!