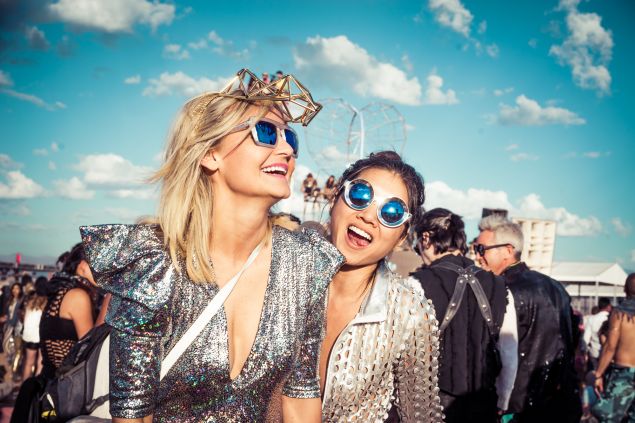 Now that wellness events are everywhere, taking mindfulness to music festivals is the next uncharted territory. After all, what goes better with a weekend of camping, drinking and (probably) taking drugs? Yoga, of course. Now, a music festival must be more than a weekend of watching live bands; instead, they must be full lifestyle experiences. Further Future, a boutique music festival outside of Las Vegas, is introducing a lineup wellness programs with experts from around the world converging in the desert.
For the festival's second year, they're offering even more luxurious amenities and a whole slew of wellness speakers, making it the unofficial Burning Man for health nuts. Think of it as a less dirty, ultra-luxe younger sibling of Burning Man, with far more tech for Instagram purposes and yoga for the nearby Los Angelenos brave enough to venture into the desert.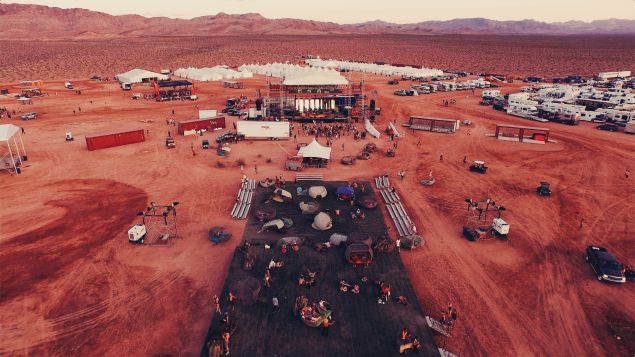 The festival's fully packed calendar features more than main stage bands and openers. Instead of lukewarm well drinks, Further Future has a wellness social to welcome everyone to the desert, Ninja Fitness classes from acro yoga trainers, mushroom coffee and sound healing.
New York-based Ally Bogard, who leads yoga classes and meditation training, will be teaching flow yoga during sunset, accompanied by a live DJ set. Millana Snow of SERENE is teaching Reiki and Charlie Knoles will lead Vedic meditation. Festival devotees looking for a more hardcore workout can join Travis Brewer of American Ninja Warrior fame or Modern Tarzan, a Parkour expert. Most people return from festivals needing a nap and a shower, but Further Future devotees will be able to show their friends YouTube worthy climbing moves they perfected in the desert.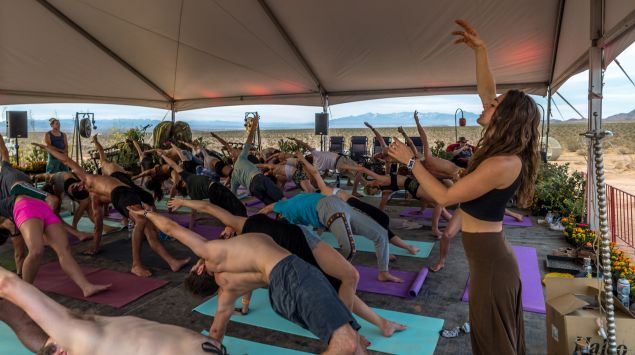 The event will also offer medicine talks by mushroom forager and self-proclaimed "Finnish nomad turned fungi lovin' foodpreneur" Tero Isokauppila. For those who want to adorn their bodies with fest-ready accoutrements, there will be a spa offering body art, henna and makeup applications; and if you get a little too rowdy, there will also be massages and IV drips for recovery.
Sara Reistad-Long, co-founder of The Wellness Agency curating the program said, "The founders are calling it mindful entertainment and conscious community. In other words, it's a festival that's good for us. All of our speakers and teachers are not just experienced leaders, but also innovators in their fields. Bear Walker, PhD, is both a NASA scientist and a Native American shaman. Equinox is bringing Headstrong, a groundbreaking workout that focuses on brain and body health at once. Singer and meditation leader Biet Simkin will be presenting in ENVELOP Satellite, an immersive open-source audiovisual space from creator Christopher Willits."
The festival is happening in the Mojave Desert from April 29 until May 1. If you're more interested in music than meditation, Caribou, Nicolas Jaar and The Pharcyde will be performing.