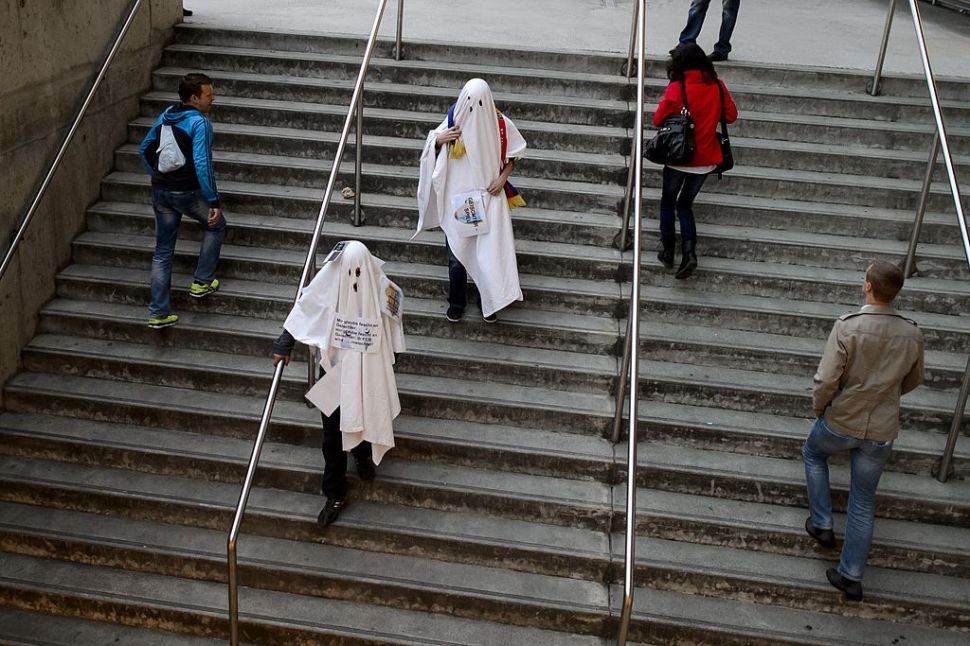 Ghostery users think of the service as an ad blocker, but the company prefers for potential clients to see it as a tool for dealing with tracking software generally. Tracking software is all the stuff gathering information about the people who stop by a site or that tries to serve visitors with customized media. While normal web-surfers (like this reporter) might have Ghostery enabled on their browser to speed up their experience, enterprise-level companies use Ghostery's more advanced products to understand exactly which add-ons are slowing down their pages and driving readers or potential customers away.
"Mostly, they are using it to make the web suck less," Larry Furr, its vice-president of product, told The Observer in a phone call.
Big clients have been the only ones with access to the Ghostery Trackermap, until very recently. The company has quietly released a new version of the tool along with Ghostery 6.0 that's available at an affordable price to smaller firms. It's the first of a series of paid tier products to come, all aimed at small to mid-sized enterprises and professionals, according to Mr. Furr.
"A lot of times, site owners aren't even aware how much tracking programs are on their own site," Mr. Furr said. The industry of tracking consumers has only grown, as ChiefMartech recently reported with its new super-graphic. Mr. Furr said, "We are not seeing any signs of consolidation there."
The new service could be very useful, for example, to web development firms and creative agencies hired to come in and help improve the user experience on client sites. It could also aid smaller media concerns who don't understand why they are losing readers before their content has fully loaded.
https://youtu.be/6yYB47atJ4E
We learned about Ghostery's new accounts feature at Tech Day 2016 in Manhattan. We met one of the company's developers, Serge Zarembsky, who told us that the new version of the extension has a significantly updated design. "What people like about Ghostery is getting information about individual trackers," he said. For web professionals, the company gives detailed access to data about how different trackers contribute to the latency of web pages.
The Observer has previously reported on Firefox's new privacy mode, which blocks trackers; however, Ghostery allows consumers more fine-grained control, such as whitelisting sites they trust (in other words, turning off ad blocking for that URL) or that they want to support by permitting ads to show. We've also written about another Tech Day technology that would keep what you do online more private.
Ghostery gives everyone one free Trackermap scan per month. For more scans, plans start at $39.95 per month.