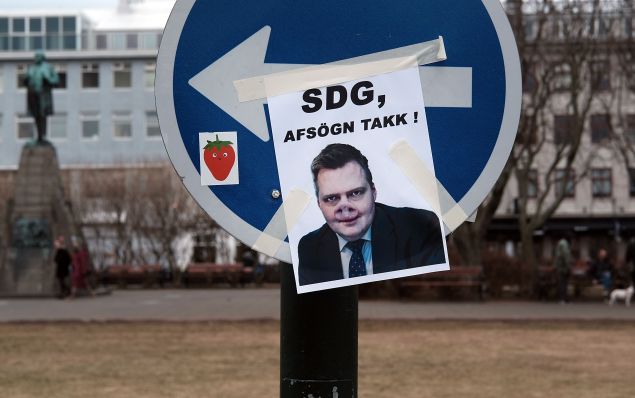 The Panama Papers have already toppled former Iceland Prime Minister Sigmundur David Gunnlaugsson—and the political high explosives these files contain have the power to blast several more heads of state and their crony power mongers from their wood-paneled offices and flashy limos.
The papers—2.6 terabytes of digital client files that once belonged to the Panamanian law firm Mossack Fonseca—were leaked by an unidentified source to the International Consortium of Investigative Journalists. They provide an incomparably granular look at the worldwide system of tax havens and the financial institutions and law firms that run the system and serve the pecuniary and secrecy needs of criminals, corrupt politicians, the cronies of corrupt politicians and extremely wealthy individuals. Agreed, the first three client classes mentioned—criminals and corrupt politicians and their pals—are all crooks of one sort or another. But the fourth class—the filthy rich, often called high-net-worth individuals, or HNIs—includes many honest people with legitimate and legal reasons to create offshore investment accounts and corporations. Unfortunately, even accidental association with the corrupt can damage an honest person's reputation.
Most everyone knows this institutionalized offshore septic arrangement exists. Its underworld is thriving, somewhere. Just count the yachts, villas and lavish dachas. However, the muck and murk of accommodating locales, like Panama, through which this sewer flows make it difficult for police and regulatory agencies to document its channels, much less penetrate them and punish the guilty. Systemic opacity and deniability are sales pitches—definitive product features—offered by system denizens like Mossack Fonseca.
The ICIJ has unearthed some of the muck, reduced opacity, made deniability difficult for some and spawned a host of investigations by authorities across the world. Oh, Mr. Gunnlaugsson tried to deny culpability. He offered excuses, made angry accusations; but Icelandic outrage at his calculated scheme to hide a stark conflict of interest—secreting money offshore while leading an economic recovery effort that included efforts to steady currency by limiting the type of funds that could be moved out of the country—was too broad and too deep. Mr. Gunnlaugsson, however, is lucky. Iceland is a democracy. He didn't get a bullet in his head. He merely lost the support of his own party in parliament over a scheme that may have been technically legal but was clearly calculated to deceive the public.
In many ways, Mr. Gunnlaugsson's scam exemplifies the shenanigans of shifty political operatives in democracies and what—for purposes of this essay—we'll call semi-honest countries, like the U.S. On the last day of 2009, while a member of Iceland's parliament, Mr. Gunnlaugsson sold to his wife for a dollar his interest in a company he co-owned with her. A law taking effect in 2010 required him to declare his ownership as a conflict of interest. The company now claims over $4 million from three failed Icelandic banks. In 2013 Mr. Gunnlaugsson helped shape a deal to aid the banks' claimants. He hid his interest. He paid the political price—one he well deserved.
Dictators and authoritarian leaders may not face criminal indictments, but they know the revelations seed potential for deep damage to their rule.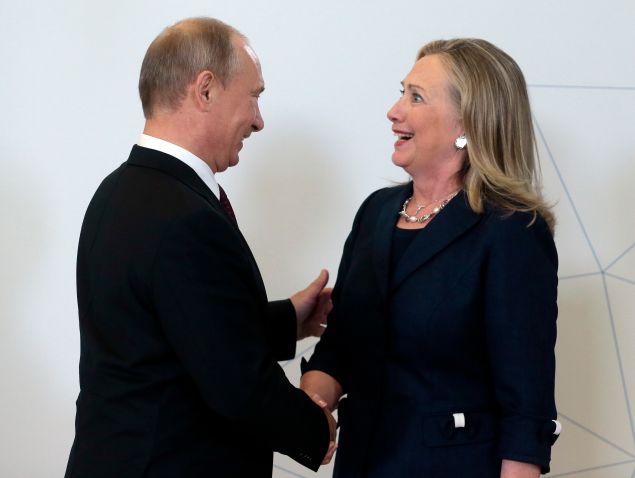 The reaction in dictatorships to the files' seedy revelations is more psychologically interesting and, for students of comparative politics and comparative history, indicative of the fundamental criminality of authoritarian regimes. By way of example, let's take Russia first, then China. Vladimir Putin is calling the papers a plot by western governments who seek to weaken Russia. Mr. Putin's name does not appear in the documents. However, the papers give Mr. Putin's close associate, cellist Sergei Rodulgin, a childhood friend of the Russian president, prominent mention. The ICIJ believes Mossack Fonseca helped Mr. Rodulgin and other Putin associates "shuffle" some $2 billion "through banks and shadow companies." Everyone in Russia knows Mr. Putin and Mr. Rodulgin are tighter than tight. Watch the video of Mr. Putin's April 7 press conference as he tries to dismiss the revelations as concocted attacks. The old KGB colonel's usual icy-cool is brittle. It's also rich hearing the Kremlin deride a mass digital data leak. After all, Mr. Putin gave WikiLeaks' anti-American founder (and big league selective leaker) Julian Assange a talk show on Russia's RT television channel. And U.S. defector Edward Snowden, who leaked a tsunami of U.S. National Security Agency information, was given refuge in Moscow.
The papers touch, albeit glancingly, China's president, Xi Jinping. But a feather touching Xi is more than enough. China is blocking internet access to the Panama Papers. The ICIJ reports family members of several "current or former members" of China's Politburo Standing Committee used Mossack Fonseca to create offshore companies, including "President Xi's brother-in-law."
Dictators and authoritarian leaders may not face criminal indictments, but they know the revelations seed potential for deep damage to their rule. Revelations involving stashed cash are particularly uncomfortable for socialist, communist and other leftist thugs. Squirreling away $4 billion in offshore accounts savages the propaganda narrative. Exposure of big-time government theft undermines the pitch that the Politburo serves the masses.
In a recent article in the Observer, John Schindler, a security expert and former National Security Agency analyst, examined one of the U.S.-related connections associated with the Panama Papers: Russia's largest bank, Sberbank, uses The Podesta Group as its lobbying arm in Washington, D.C. The Podesta Group's CEO is Tony Podesta, brother of John Podesta. Of course, John Podesta served as former President Bill Clinton's chief of staff, was an adviser to President Barack Obama and is currently chairman of Hillary Clinton's presidential campaign. The Podesta Group is helping Sberbank ("Savings Bank" in Russian) improve its public image, so to speak. As Mr. Schindler points out, Sberbank is functionally controlled by the Kremlin—in other words, it's controlled by Mr. Putin. "Funds moving through Sberbank are regularly used to support clandestine Russian intelligence operations, while the bank uses its offices abroad as cover for the Russian Foreign Intelligence Service," Mr. Schindler noted.
So, is Sberbank a compromising client for The Podesta Group? You bet. What the Podesta Group is really providing is political access. Based on current revelations, what the group is doing is technically legal. However, this technically legal activity is profoundly disturbing, for it is essentially access routed through the global sewer in order to avoid scrutiny. Unidentified hackers filched the Panama Papers from Mossack Fonseca's computer system, the firm says. Ms. Clinton, during her tenure as secretary of state, allegedly mishandled classified national security information by transmitting it through her private email system and computer server. Panama Papers controversy aside, one wonders if the mainstream media will ever address a speculative but logical and intensely ironic possibility: Did a Russian intelligence operation financed by Sberbank hack Clinton's illegal and ill-defended private system?
Oh, it is possible. And if Ms. Clinton was hacked, like Mossack Fonseca, don't write it off as coincidence—not completely. Dwellers in the global sewer occasionally collide.