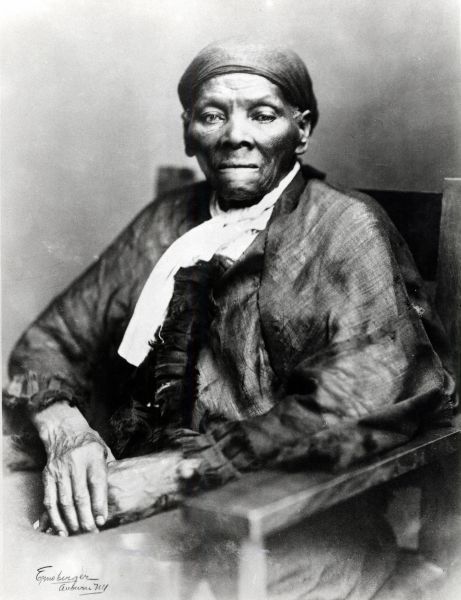 Harriet Tubman to replace Andrew Jackson's face on the front of the $20 bill. Tubman will be the first African American to be featured on U.S. paper currency, and her new bill will be revealed in 2020. However, Andrew Jackson's face will still be featured on the reverse side of the note.
Damien Hirst's formaldehyde sculptures are leaking potentially poison gas. A scientific study has revealed that some of Mr. Hirst's sculptures of preserved dead animals floating in formaldehyde are leaking carcinogenic gases. Two of the sculptures examined for the study have been shown at the Tate Modern in London.
Cindy Sherman debuts first new photos in five years. After taking a break from making art, Ms. Sherman returns with all new work, this time about the aging female body. Ms. Sherman's portraits of herself as Hollywood stars Gloria Swanson and Greta Garbo toward the end of their careers will be shown at Metro Pictures beginning May 5.
How do artists and galleries split their assets when they break up? The Art Newspaper investigates how galleries and artists divvy up production costs and consignment agreements when they severe ties.
First ever Snoopy museum to open in Tokyo. The Peanuts character will now have his own dedicated museum in Tokyo's Roppongi neighborhood. Exhibits will feature original and unpublished artwork by Peanuts author Charles Schulz and memorabilia.
Australian institutions found biennial of contemporary Australian art. The Art Gallery of New South Wales, Carriageworks and the Museum of Contemporary Art Australia plan to present a new series of exhibitions every two years, between 2017 ad 2021, featuring the country's leading contemporary artists. The National: New Australian Art will be Sydney's second biennial exhibition series, next to the Biennale of Sydney, which is now in its 20th edition and open through June 5.