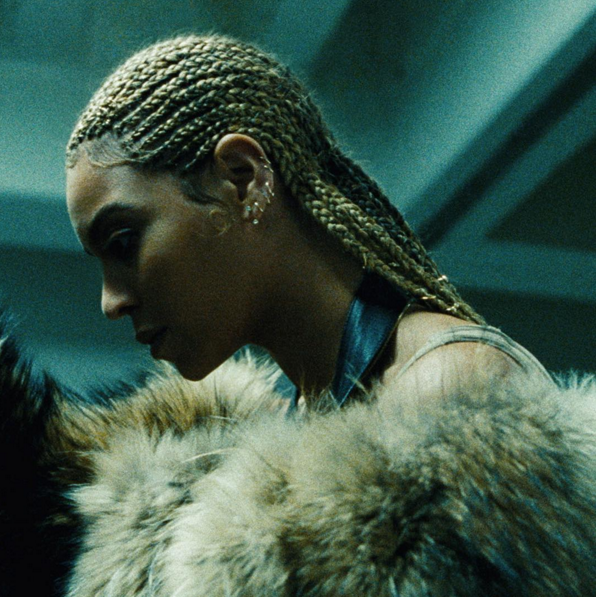 The internet seemingly went into convulsions when Beyonce dropped her 58 minute film Lemonade on HBO. Paired with a 12-track album of the same name, the project is undoubtedly some of the star's most personally controversial work, dressed up in a bevvy of eye catching styles. But when the credits began to roll and stylist Marni Senofonte's name was the only one present for the visual's fashion aesthetic, it begged the question: has something changed on Team Bey?
When Beyonce first popped on the scene in a major way, as part of the girl group Destiny's Child, the most dominant fashion force in her life was her mother. Tina Knowles designed looks for the group and to assist her, she enlisted the help of Houston visual merchandiser Ty Hunter. The father of one joined the team, helping when needed, until he began to step into his own, eventually taking on the role of stylist for the artist when she went solo. That infamous look of denim daisy dukes and T-shirt look with the Christian Louboutin "red bottoms" from "Crazy In Love" and the gold, hourglass sparkling Thierry Mugler original from the "I Am …" world tour, both are included in Mr. Hunter's work.
It seemed to come to a head when the dreadlocked creative and collaborator was bestowed with the title of fashion director for the 4 album, leading with that Alexander McQueen, Pucci laced "Run the World" video. Mr. Hunter himself seemed to be more visible than ever as he began to take more and more interviews. And when Beyonce, the self-titled visual album hit, he was in his prime.
For Beyonce, Mr. Hunter took full advantage of his title as fashion director, working as a manager to a handful of other stylists. Marni Senofonte, Lysa Cooper, B. Akerlund, and Karen Langley all contributed to Beyonce's look for the album. Some, like Ms. Cooper, had worked with the artist before, but this seemed to be the first time they all joined forces to voice their contributions. Somewhere along the way, it seemed Beyonce's 17-year partner-in-fashion was becoming more of a figure head.
After Beyonce, came "7/11," "Feeling Myself" and "Formation," all projects styled by Ms. Senofonte. "Marni is good, and she's like family too," Mr. Hunter told Allure not long after the "Feeling Myself" video dropped. "We work with her on a lot of different events, on different videos."
In December, while hosting a soft launch of Ty-Lite, the first product from his company Passion Project, the creative said he was looking forward to pursuing other projects. "I don't want to just be fashion," he told Observer in an interview. "I love fashion, true enough, it's life! But I want to venture out and expand my brand." At the time, he also promised more and more surprises.

The biggest yet? The exclusion of his name in the credits from Queen Bey's latest masterpiece, Lemonade. Boasting a Rosie Assoulin top, a tiered mustard Roberto Cavalli dress and even a Hood By Air fur, the project hosts a ton of enviable fashion credits. When we reached out to brands that made it into the footage and asked who they had worked with on Bey's team over the past few months, three confirmed that it was directly through Ms. Senofonte.
What's more? Over time, Mr. Hunter's calling card has been Beyonce's live performances. And with Ms. Senofonte having styled the "Feeling Myself" Super Bowl 50 performance, and sources indicating that she also styled the upcoming Formation tour, Mr. Hunter may have to rescind his claim on even that.