While Zumba kicked off the current dance cardio craze, it's no longer considered "cool" to samba to the sounds of reggaeton while Pitbull blares from a gym's old speakers. Now, dance cardio classes are only relevant if they have live DJs, nightclub lights and model clients. Some city studios ask students to wear sneaker wedges and lipstick, while others recommend sipping champagne to prepare.
These eight Beyoncé-worthy classes offer everything from toning exercises to obtain her legs and body rolls to feel like a music video come to life. If you snagged some Ivy Park gear, you will want to wear it to these workouts.
1. The Vixen Workout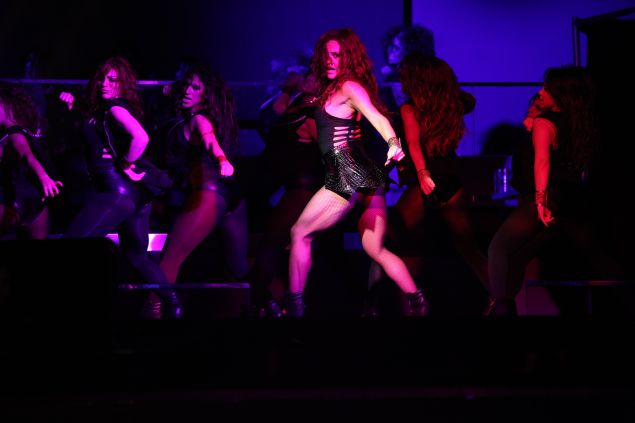 The Vixen Workout was created by Janet Jones, a former Miami Heat cheerleader. Classes are offered in Miami and at New York's Pearl Studios and Chelsea Studios. While the digs aren't exactly glamorous, the class is sweaty, energizing and makes Jazzercise seem even more old school. The website recommends wearing wedge sneakers and lipstick, and the clientele takes those instructions seriously, with more than half of the class rocking wedges, long, loose hair and full makeup. The moves are straight out of a Beyoncé video, with instructors encouraging class-goers to yell, "Yasss!" and run their hands through their hair while singing along, loudly. Expect lots of hair flips, a move called "The Kitten" involving a cocked hip and hungry eyes, body rolls and getting low, with loads of encouragement from professional dance instructors wearing crop tops and flannels tied around their waists.
Mitchell Wayne has almost as much attitude as Beyoncé, making his class necessary for anyone attempting to channel their inner diva. There's no stretching or toning, but there is true choreography and you even learn the queen's three different types of walks. His athletic classes ensure that participants won't stop dancing; they work up a sweat while he demonstrates the best way to hair flip and grapevine. His workshops are best when attended with at least one friend, as class-goers are asked to pair up for choreography. Mr. Wayne's sass, use of the word "gals" to refer to his audience and insanely talented dance moves make you feel like you're watching a Broadway-worthy performance. While class-goers might not be able to booty pop like he does, he makes sure they feel confident enough to at least try.
Banana Skirt Productions was one of the first studios to offer the "Formation" music video choreography as a class, and it always sells out immediately. The dance studio was founded by former Def Jam Records executive Akinah Rahmaan, so the class is always forward-thinking when creating a soundtrack. Their "Ratchet Zooba" class is a dance cardio class offering songs from Future, Drake and everyone else about to be number one on Billboard. With Pop Pilates, themed yoga and choreography, there are neon lights, loud music and instructors who could certainly give Bey's back-up dancers some competition. It's most similar to a Zumba class, but with less Daddy Yankee blaring. There's no toning component, but you'll still work up a sweat twerking, posing for selfies and grabbing the wall.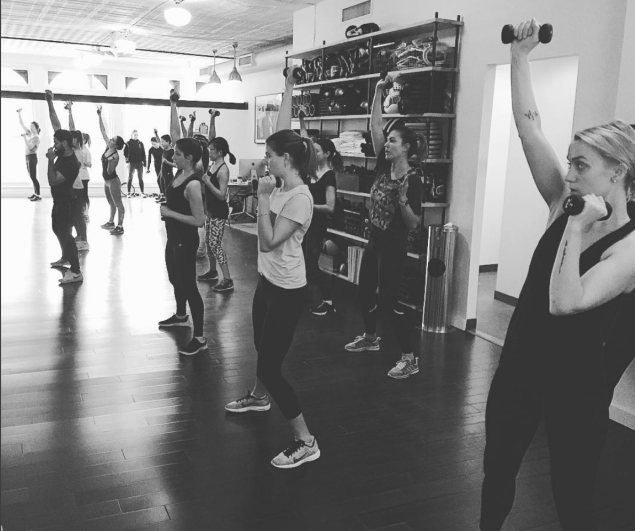 Dance cardio at ModelFit's small studio in the Bowery requires tiny, almost invisible motions with weights. While there isn't actual dancing and it's most similar to barre, the music is so distracting the workout goes by in a flash, despite the ankle weights and constant movement. It's not high-impact, making it the perfect workout for those averse to sweat. If you do somehow work up a sweat, perhaps from standing in the window made famous by models, the products in the small changing room range from Glossier to OUAI. In a crowd of ultra-hip 20-something women wearing Outdoor Voices and Reformation, models blend in, although they advertise their devotion to the workout on Instagram: Karlie Kloss and Martha Hunt are both regulars. It might not make you feel like a pop superstar, but you'll certainly look like one thanks to Javi Perez, who perfects weekly routines for his devoted clientele.
Nicole Winhoffer's "NW Method" is how Madonna's former trainer prepared her clients for headlining tours. Now, the social media savvy Ms. Winhoffer teaches music video choreography to incredibly in shape women decked out in Bandier, inside of the Bandier studio. Expect hardcore toning with a focus on the bottom half, arm weights and a choreographed dance worthy of Rihanna. Only a portion of the class is dedicated to dance, but it's still enough to gain some serious moves. Best of all, because the choreography stays simple, you might actually remember the moves.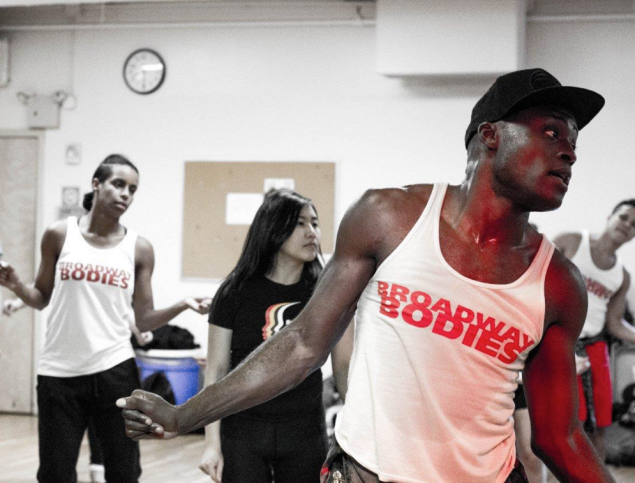 Broadway Bodies hosts two Beyoncé Bodies classes every Wednesday night, and they're always completely full. Broadway Bodies even allow class-goers to B.Y.O.B. (bottles, not Beyoncé), and host private events with them, inside of Chelsea Studios. The class is slow and focused on choreography more than working out, with a popular weekly class specifically focusing on choreography from Bey's Super Bowl performance, even including the Bruno Mars tunes at the beginning. If you've watched the "Formation" video far too many times, the moves will all be familiar, but a bit difficult to keep up unless you've had some kind of dance training. Expect many a "Yas," and "Werk, girl!" along with the ability to bust out Bey moves at a moment's notice.
Bari, a recently renovated hybrid workout studio in Tribeca, is best known for their popular trampoline classes with a dance component. But if bouncing sounds terrifying, there are dance/cardio classes where you won't step foot on a tiny trampoline. Sure, they offer more jumping jacks and grapevines than a middle school dance performance, but it will get you into tip-top condition. For proof, look at clients Martha Hunt, Linda Vojtova and Erin Wasson. If choreography classes feel too slow and you like your classes with lots of cardio, Bari doesn't disappoint.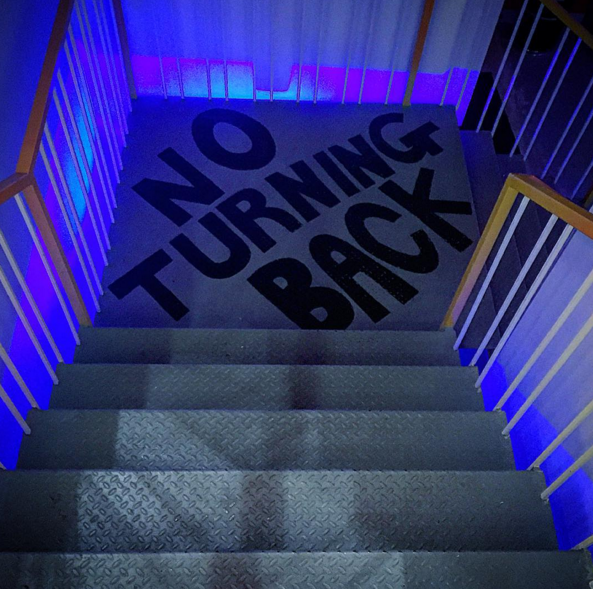 The live DJ with his own booth will make you feel a bit like Beyoncé, but the intensive toning and sheer number of jumping jacks are less than "Formation"-worthy. With club-inspired lights, this workout happens in the dark and is the most sweat-intensive dance cardio offering, making your mother's Zumba class look low-key. ((305)) Fitness is not for beginners, but it is for gym regulars who want to mix up their repetitive routine. You won't leave with new dance moves unless you've been hoping to break out a jazz square at the club, but if you attend enough classes in their underground studio you might gain a whole new body…and an appreciation for how hard Beyoncé must work to be performance ready all the time.