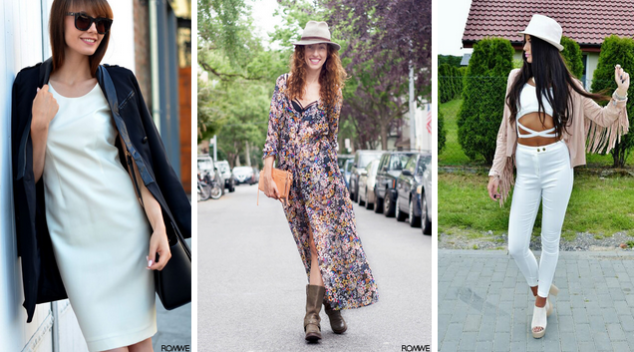 Last year, the Observer investigated SheIn, ROMWE, Tobi and Rose Gal—clothing companies that flood millennial women with targeted Facebook ads offering unbeatable deals. We knew they were too good to be true, but we were surprised at just how deceitful these companies are. We discovered they ship cheap, extremely low-quality knockoffs that take months—not the advertised 24 hours—to arrive, if they ever do at all. The clothes don't resemble the photos, don't fit and fall apart—basically, there is a major problem with nearly every order, but there is virtually no customer service to help resolve it. What's worse, we found strong evidence these companies are guilty of review manipulation and also confirmed the FTC has them on its radar for fraud.
Today, Buzzfeed published a similar, very well-researched investigative piece on the same topic. They also looked into ROMWE and Rose Gal, along with six others just like them including Zaful, SammyDress, DressLily, RoseWe, TideBuy and Choies. The article digs deep, detailing the same deceitful behavior we exposed and more. The funny thing is that Buzzfeed has previously praised some of the companies it investigated in this piece—titled "Say No to the Dress"—in one of its classic listicles.
In 2013, a listicle was published to Buzzfeed's "Life" vertical with the headline "15 Shopping Sites You'll Wish You Had Known About Sooner." While the list does include completely legitimate clothing outlets such as ASOS and Uniqlo, it also includes some of the sites investigated in the piece published today.
Of Choies, the 2013 article reads, "Choies offers a huge selection of street style-inspired pieces that will make you the envy of all of your Tumblr followers. Plus, free shipping with no minimum purchase!"
Of ROMWE, it reads, "If your wardrobe is seriously lacking ice cream–print sweatshirts or Bart Simpson–print shorts, then look no further than Romwe. Plus, it offers free shipping worldwide with no minimum purchase."
The 2013 article also recommends SheIn, which we investigated, along with other similar sites accused of beings scams such as Aliexpress.
Since Buzzfeed and these companies share a target audience, it's very likely the 2013 article actually directed a bunch of readers to these sites, which the media company is now warning them against. Today's article states that these companies are "merely an entry point for thousands of women who have lost money to an opaque group of Chinese clothing companies," yet Buzzfeed has in the past been that very entry point.
The "Say No to the Dress" article has been getting a lot of attention—in the first three hours after it was published, it was viewed more than 300,000 times. At least this piece, rather than the listicle, went viral.