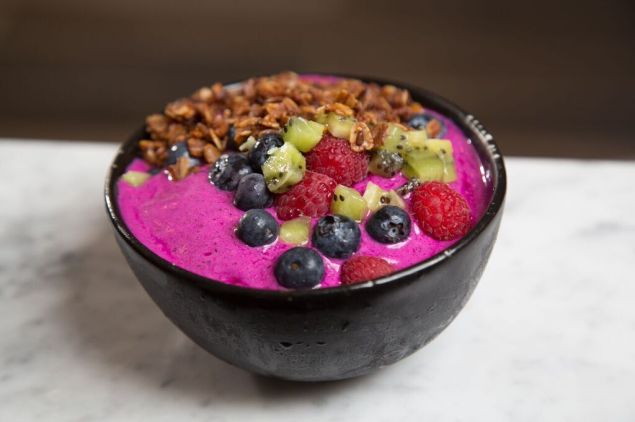 In Miami it seems that with every new dawn comes a new juice bar, so insatiable is the Magic City's thirst for lemon, kale and spirulina smoothies. I asked five of Miami's best trainers to dish on their favorite new place for fueling up between classes.
SAM KARL, Barry's Bootcamp Miami
Stepping into Mr. Karl's class at Barry's, you'd be forgiven for thinking you've stumbled into a supermodel convention—except the supermodels are there to gawk at Sam and not vice-versa. Clearly he's doing something right; it's probably the paleo pancakes.
"The newest restaurant that I have been going to is Dr. Smood in Wynwood," he told me. "Most things would fit the Paleo Diet, which is amazing. Recently I've been ordering the vegan sandwich on the performance bread, and I add turkey. I also love their coffee, pre-made pancakes and cinnamon rolls. The restaurant pretty much caters to everyone. My brother, who does not eat that healthy, loves going there with me."
SARA QUIRICONI, Live Free Warrior Yoga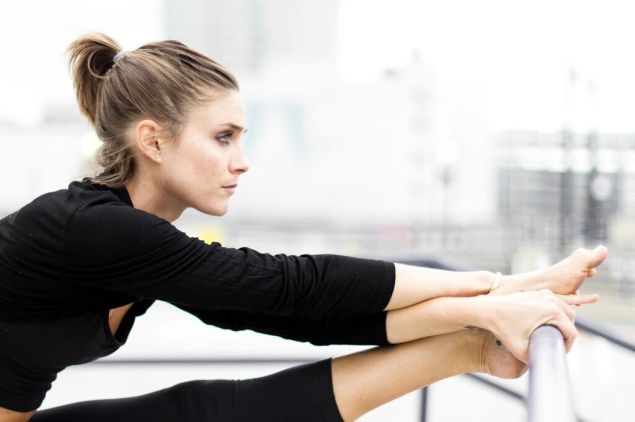 Anyone who thinks Miamians are a soulless, vapid breed of human being clearly hasn't met Sara Quiriconi, or taken one of her sought-after yoga classes. A 12-year cancer survivor, she fell in love with yoga as a practice that can heal all (or at least most) wounds and is on a mission to inspire others to live free and heal. You can find her at The Standard, Anatomy at 1220, or book a private class.
"Being a Miami Beach local, I stay close to my community," she said. "Sunset Juice Cafe is right around the corner from the up and coming Purdy Ave. area, condensed with almost every fitness offering you can imagine. A crowd pleaser, there are offerings for vegans, carnivores, vegetarians, juicers, vegetarians, pescatarians and flexitarians (like myself—eat what you want, when you want!)."
REED, SoulCycle SoBe
Reed (yes, like Madonna and Adele, he's iconic enough to be on first-name basis with everyone), who I caught up with at SoulCycle's new South Beach studio at the 1 Hotel, recommends eating dirt to stay fit.
"On Fridays after a double I sometimes go to DIRT in South Beach. It is one of my favorite places to refuel; they have  an array of organic, clean options," he said. "When I go I usually get their açai bowl—it always comes with super fresh granola, banana, kiwi and strawberry. The açai is always chilled right to the perfect slushy temperature, which is great for the dish's overall texture."
MARC MEGNA, Anatomy at 1220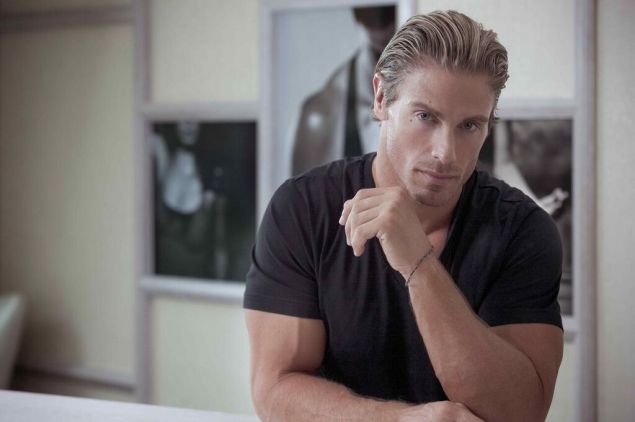 If Barneys had a gym, it might look something like Anatomy at 1220. Except instead of Miu Miu and Jimmy Choo, you'll find infrared saunas, vitamin infusions and cold therapy rooms at this South Beach wellness destination. Oh, and you can also train with ex-NFL players like co-owner Marc Megna.
"The Juice Lab is my new favorite restaurant," he said. "I love their breakfast bowls, but everything is great! In addition to the environment and great healthy food, I love the energy there. I'm a person that's all about energy and the people at Juice Lab are very friendly and outgoing—it feels good to dine there."
CHRISTA DiPAOLO, Equinox South Beach
And, finally, against all odds, I found a trainer in Miami who told us pizza and wine are OK. God bless Christa DiPaolo, who's known for creating "The Cut," a high-intensity, no-equipment boxing class that debuted at Equinox clubs around the country this year.
"I always say, 'I'm perfectly imperfect,'" she said. "We put so much pressure on ourselves to workout everyday and eat clean all the time then beat ourselves up when we don't. We shouldn't be so hard on ourselves. So continue fueling your body with healthy foods and getting in those much-needed sweat sessions (don't forget your rest day/days) and be sure to have some pizza and wine along the way!"