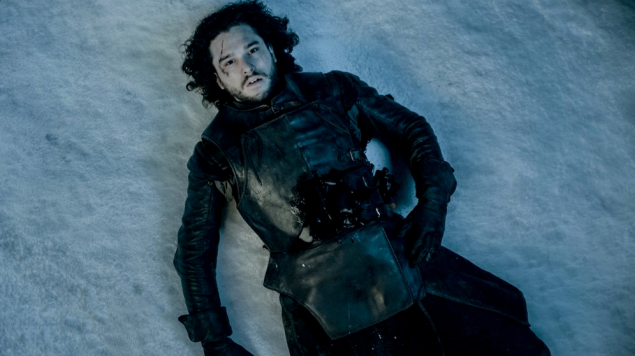 We've already discussed how IBM Watson is a multi-talented star who cannot only win Jeopardy!, but mix cocktails and compose music as well. Like everyone on the Internet, Watson has now given TV forecasting a go.
With the sixth season of HBO's Game of Thrones—which is the first to outpace the books, meaning no one has a clue what will happen—set to premiere April 24, Watson has made some predictions for the fate of everyone's favorite characters. An IBM researcher used Personality Insights (the same API that told me I'm most similar to Bill Gates and Charlie Sheen) to analyze Jon Snow, Daenerys Targaryen and Sansa Stark, among others.
According to Inc, here is what Watson predicts will happen to some of the main characters in the upcoming season:
As Daenerys Targaryen embraces her inner Khaleesi and queenship, she is slowly losing her openness and liberalism, and is becoming simultaneously more worried, angry, assertive and dutiful.

Sansa Stark's original extraversion and cheerfulness has been replaced by self consciousness, an imaginative internal life and dutifulness.

Her sister, Arya Stark, has become hardened throughout the books. She is now less vulnerable and less prone to worry.

Tyrion Lannister's initially more trusting and disciplined persona has given way to a vulnerable and emotional alcoholic.

Jon Snow has changed from being the angry, vulnerable, adventure-seeking youth to a disciplined, intelligent, and cautious leader.
Also bringing GoT into the tech world, HBO just launched an immersive art show based on the show.