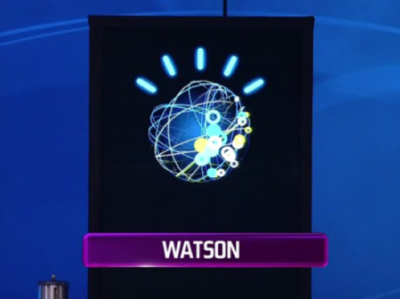 While Tribeca Film Festival is flooded with celebrities, IBM Watson stands out as the festival's true multi-talented star. After staring on Jeopardy! as a single function Q&A program, Watson now represents dozens of cognitive APIs being used by over 80,000 developers and 500 developer partners who have created novel Watson-powered apps and businesses.
Yesterday, the Observer dropped by the festival to learn about some of Watson's more recent applications. The exhibition focused on emotions and senses, demonstrating how Watson can hear, taste and feel.
"This is how we're making it for the people. Right now, they think about Jeopardy! and the smartest people in the world. We talk about curing cancer. This is for giving people insight into their daily lives," Watson platform director Steve Abrams told the Observer.
SEE ALSO: IBM Watson Is Now a Psychologist
Watson Beat
A group of researches taught Watson music theory, and now it's able to understand users' inputs in order to compose songs across genres. To make music with Watson, you begin by selecting a song from a list of music genres such as pop, indie rock and violin quartet. Next, you select from a list of movie genres, including horror, western and epic. Watson then listens to the song and uses statistical analysis to redo it note by note and create a version of the song for the chosen film genre. The most impressive part, though, is that it's an entirely new song, not a remix, mashup or anything of that sort. We made an indie rock song for an epic, and the resulting beat was nothing like the original and definitely something I could picture on a soundtrack.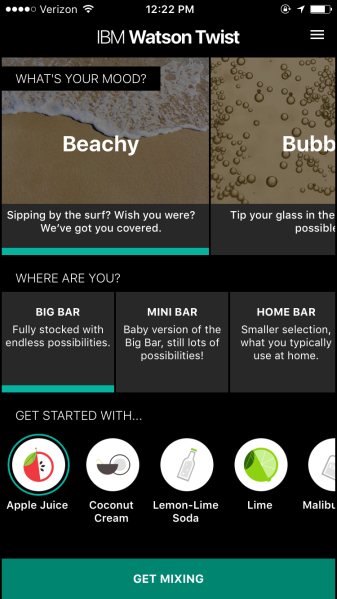 Watson Twist
When it comes to concocting drinks, Watson is right up there with some of the world's most creative mixologists. The IBM Chef Watson Twist app—which you can download to your phone—helps you make (or order) the perfect cocktail based on your mood, bar type and preferred ingredients. After you make your primary selection, Watson helps you build out the rest of the drink. For example, when we selected classic, bourbon and big bar, Watson had a seemingly endless number of suggestions for our next two ingredients. When we went with rosemary and beer, Watson presented us a list of optional additional ingredients, for which it suggested we chose no more than two.
Personality Insights
According to Watson, my closest celebrity matches are Bill Gates and Charlie Sheen. When I gave Watson access to my Twitter feed at the Personality Insights demo, it scanned my posts for the words I've used and the context I've used them in. Watson has been trained to gain a deeper understanding of the meanings of the tweets, so it's not just tagging words by negative or positive connotation, or anything of that sort. My results for "personality" pinned me as highly curious and analytical, but less easy going, which made me a 91 percent match with the Microsoft co-founder. My results for "values" showed me to be very high on the egoism spectrum, which made me an 89 percent match with the actor who insists tiger blood runs through his veins.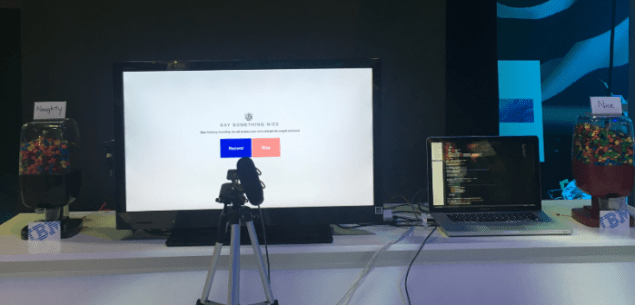 Cognitive Candy Machine
In honor of the film festival, the final demo had some fun with favorite movie quotes. After reading a movie quote into a microphone, Watson transcribes it and serves you a tasty treat bases on the sentiment expressed. Something nice and positive earns you M&Ms. Something more negative earns you sour candies. Unlike with the Personality Insights API, Watson has no context to consider. So sometimes the candy released may be surprising. When Mr. Abrams spoke "Go ahead. Make my day," he received the sweet candy.