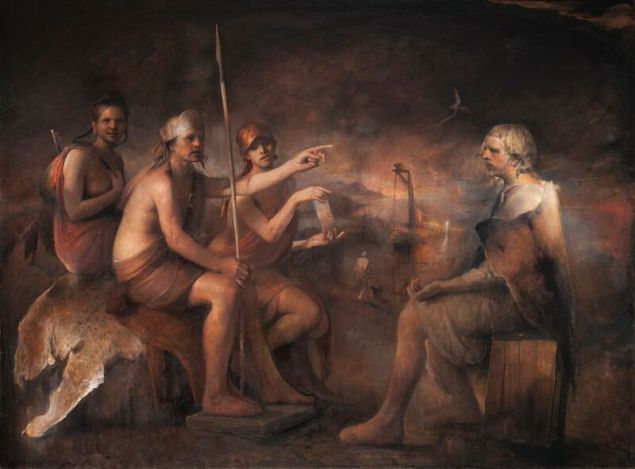 The Norwegian figure painter Odd Nerdrum, who is awaiting imprisonment in Norway for tax fraud, will not be allowed to attend the opening of his exhibition titled "Crime and Refuge" at the Booth Gallery on April 30, according to his dealer.
The artist was found guilty of not paying taxes on $2.6 million of income from artworks that had apparently "melted."
Mr. Nerdrum's problems began in 1989 when his own version of the Maroger medium—a paint additive that allows oil paint to be manipulated for a longer period of time—began to re-liquify. The artist made replacement works soon after, but the Norwegian government taxed him for both versions, while the artist wrote the earlier versions off as a loss. Meanwhile, Mr. Nerdrum, it was discovered, was keeping  $900,000 in cash in a safety deposit box in Austria. His defense claimed that the cash was security, held jointly with The Forum Gallery, for the paintings he had made with the risky medium.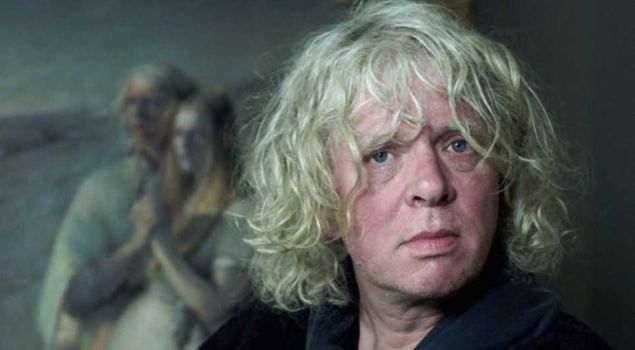 Norway, it should be noted, has one of the highest tax rates in the world.
An appeal was dismissed by Norway's Supreme court in 2013, even though the defense cited documents showing errors on the part of the Norwegian government in regards to Mr. Nerdrum's income (the artist has lived in Iceland since the early 2000s, which further confused the matter).
Mr. Nerdrum made a plea to serve his harsh sentence at his home, due to health issues that include Turrets Syndrome, but the plea was rejected.
The controversial and self-proclaimed "Kitsch" painter has been both lauded and derided for his grandiose, allegorical paintings that utilize themes and painting techniques from the past. His work can be found in the collections of many notable institutions and has some high profile fans, including the late David Bowie. The artist's major influences include Rembrandt, Caravaggio and Caspar David Friedrich, among other Old Masters.
His exhibition at Booth Gallery will be up through June 18, 2016.