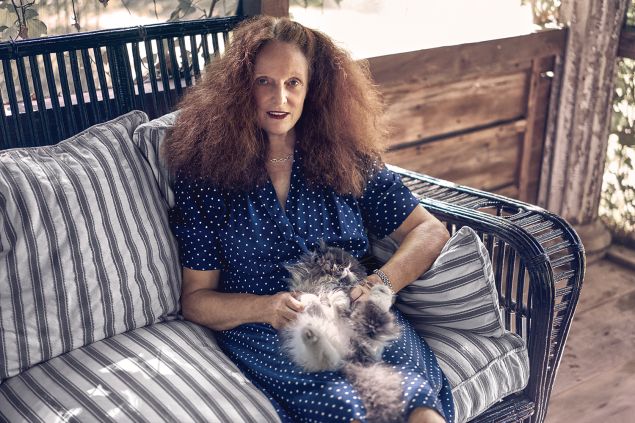 "I've worn other perfumes before, and no one's ever mentioned them. But the other day, my cab driver told me I smelled beautiful through his glass divider," Grace Coddington told the Observer. The Vogue mainstay has entered the lucrative world of fragrance with an eponymous scent. And so far, it reeks of success.
After spending just under 28 years as creative director at Vogue, Ms. Coddington stepped into a further removed role as creative director at large, this past January. The famously redheaded creative is no longer spritzing perfumed concoctions made by her designer friends. Now she gravitates toward a formula that—in addition to having the official title of Grace by Grace Coddington—is also being called her next step.
Two years ago, the idea for a scent was born, and with a little help from former Daily Beast editor Gabe Doppelt, it became a tangible concept. The duo approached corporate fragrance giants to produce the perfume but recoiled once they realized that route would be a long, thankless process. Instead, Ms. Coddington called up Adrian Joffe, president of Comme des Garçons, husband of the influential fashion designer Rei Kawakubo and one of the masterminds behind Dover Street Market, a major retail partner for Grace by Grace Coddington.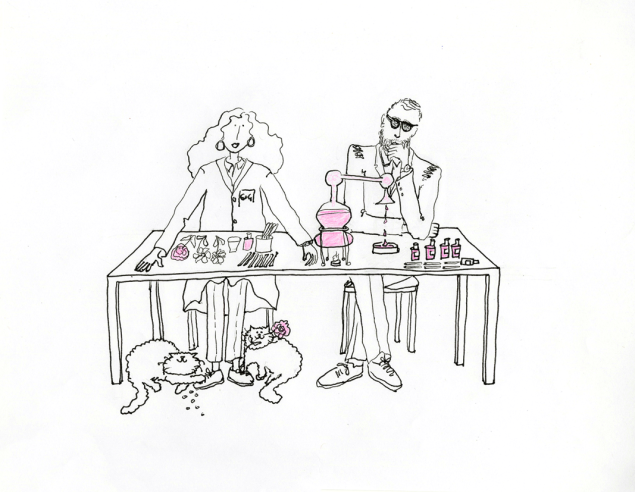 "She came to me one day and said, 'Will you make my perfume?' I was very enamored with the idea," Mr. Joffe told the Observer. He signed on to produce this project immediately.
Next, a much-revered "nose" stepped into the picture. Christian Astuguevieille has been formulating scents for Comme des Garçons Parfum since it was founded in 1993; to date he has worked on 75 olfactory creations for the brand. This includes collaborations with the indie mag Monocle in addition to pop culture fixtures such as Pharrell and Daphne Guinness. Mr. Astuguevieille, a design visionary also known for crafting furniture, ornate jewelry and fanciful sculptures, particularly enjoyed working with Ms. Coddington.
Mr. Joffe translated the nose's poetic French into English: "Grace knew what she wanted. That's a big difference because [collaborators] normally don't."
Ms. Coddington, seated between the two men at Dover Street Market's eatery Rose Bakery, shrugged. "I'm a sort of one-track woman. I have a very strong direction." In a press release from Comme des Garçons Parfums (which was playfully smattered with Ms. Coddington's doodles of cats), Mr. Joffe was quoted saying that working with a legend, especially one as decisive as this fashion editor, is never simple. He was happy to discuss the beauty of creative conflicts even further with the Observer. "In the creation of anything exceptional, there's always suffering. Grace is a creative person who knows what she wants and doesn't want to waiver. This is what is exhilarating but not necessarily easy. Nothing worth doing is ever easy."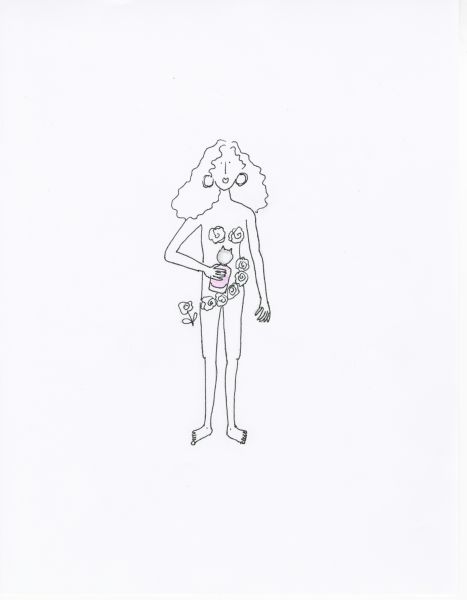 His words hold true. The fragrance, a delightfully musky rose concoction, is well worth the strife. Grace, the scent, certainly embodies its creator. In the first whiff, the nose is hit with blossoms of classic Moroccan roses. Then the top notes of cardamom and pink peppercorn kicks in, mingling with bold bottom notes of vetiver and white musk. The result is at once timeless and modern, a spicy scent that feels like the midpoint between Le Labo's cult favorite Santal 33 and Chanel's eternally classic No. 5.
"Everybody's done a rose," Mr. Astuguevieille admitted. With Grace, he wanted to approach roses in a way that felt not only new, but also exceptional. "What this has in common with all the other [Comme des Garçons] perfumes is the complication of doing something very different. We tried to do a perfume that didn't exist before, which is basically le raison d'être and the sense of value of Rei Kawakubo."
Another important detail was to make this scent subtle. "It's for yourself, to make you feel stimulated and excited and energetic. Once you've appreciated it, then it goes to the other people. It's not the other way around like most perfumes," Mr. Joffe said.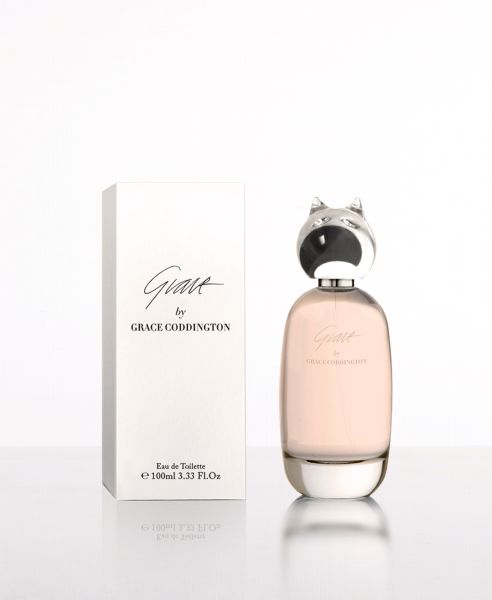 Contained in a simple oval-shaped bottle, the perfume is finished off with a silver topper inspired by Ms. Coddington's famous feline doodles. She worked with her dear friend, the art director Fabien Baron, and his creative firm, Baron & Baron, on the design.
As for the name of the scent? That came easily to Ms. Coddington, who already has a memoir and a monograph in her name—with a follow up to the latter set to drop in fall 2016. "All the things I do are called Grace. I'm a megalomaniac," she said with a smile.