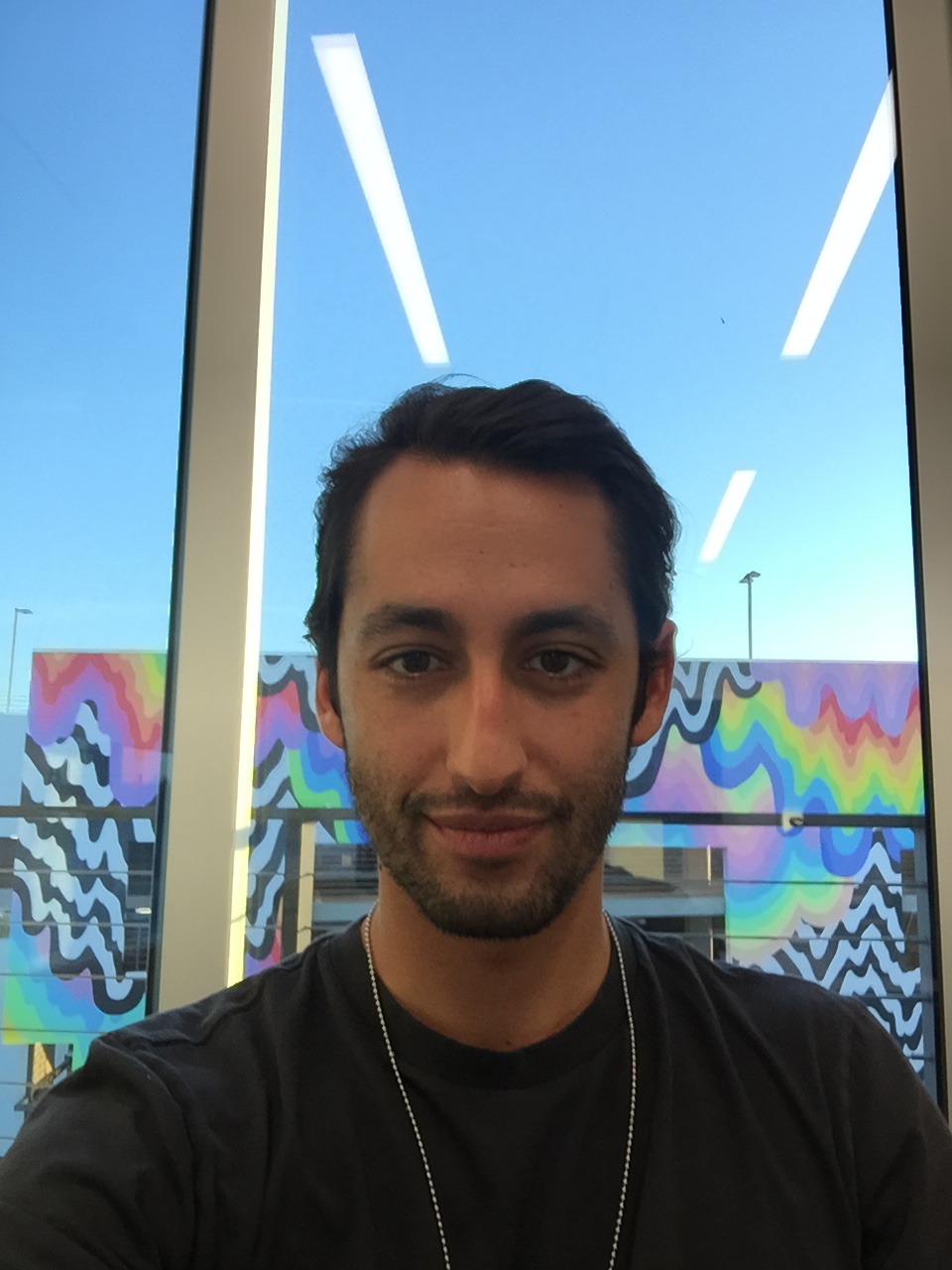 "What do you do?" The question is a staple of parties and chance encounters, but the brief answer given in response seldom provides real insight into what people actually do every day. Welcome back to the Job Report, where when we ask people what they do, we actually mean it.
Jonathan Neman is a co-founder and co-CEO of Sweetgreen, a hip, farm-to-table style salad chain. Mr. Neman, along with Nicolas Jammet and Nathaniel Ru, opened the company's first location in Washington D.C. in 2007, the same year they graduated from Georgetown University. Now, nine years later, the fast-food salad lunch option is nationwide. There are now 43 locations—and more opening every week. As of last summer, Sweetgreen raised a total of $95 million in venture funding. At the beginning of the year, the company moved its corporate headquarters from D.C. to Los Angeles, the better to fuel its westward expansion.
We talked to Mr. Neman, an LA native who returned after 13 years in D.C., at the end of a recent Thursday. Mr. Neman, who doesn't have a car, briefly paused our conversation when he got into the wrong Uber (UBER). He spoke to us on the way to a family dinner:
I woke up around 6:15 today. The first thing I did was check the waves. That's the best thing about having moved to Venice. I start my day with a 20 minute meditation, then I'll throw on my wetsuit and rush out to the water. Dominic Leong, an architect who has done a few of our stores, has become a pretty good friend of mine, and he stays in the extra bedroom in my house sometimes when he's in town. He stopped over on his way to Hawaii, so he spent the night last night. This morning he came surfing with me. It's a cool way to catch up on work while catching some waves.
Our office headquarters is in Culver City. We're in this really cool development called Platform. We are actually putting a restaurant downstairs. Right now, there are a lot of pop-up stores, galleries and shops. My girlfriend dropped me off today. It's about a 15 minute ride to work. Sometimes I carpool with one of my co-founders or take an Uber. I don't actually have a car.
I got in just after 9. I stopped in the Blue Bottle downstairs to grab a coffee. I spent the early part of my day just checking up on emails. Our move to LA means that we are always three hours behind, so there's a little more catching up to do. But it pays off in the afternoon, because then you're not getting many emails so you can really just focus.
Then, I spent some time on a presentation for what we call a "family meeting." It's a company-wide meeting for the Treehouse. "The Treehouse" is everyone in the corporate office, outside the stores. We have a meeting every other week with that group. The way that meeting works is that it's kind of like a leadership lesson that we like to impart.
The focus of our next meeting is the complexity of simplicity. For example, we've been thinking about getting rid of cash. It sounds super simple, but all the things that go into that are very complex. Then we do general business updates and celebrations. And we do two fun things. We do kind of an 'ask me anything,' where anyone is allowed to ask anything they want about the business. Then we do something called a G List—a gratitude list. It's a practice I do every day, and we brought it to the company. We really believe that gratitude unlocks the richness and fullness of life, so we ask people to share something they are grateful for, and just kind of spread the love.
After preparing for the family meeting, it was time for lunch. We don't have a restaurant really nearby our Culver City space until the one downstairs opens. So we actually have Sweetgreen brought in. We have a big family-style, buffet lunch. There's a big, open kitchen. I had some of our new staple salads. It was delicious.
In this crazy world we are living in, where you can do so many things on your phone, whether it's your laundry or your Uber or whatever, everything is becoming just a touch of a button. But the one thing that just cannot be replaced is the social, emotional connection of sitting around, breaking bread and just taking the time to have a meal together. That's something that we really value. It's a practice that we like to do together to just remind ourselves what this is all about. It's not just the food. It's the community and the connection that happens over food.
Then I had a meeting with one of my mentors, Jon Cohen. He's a founder of Fader magazine and Cornerstone and he has been a mentor and advisor to us for about seven years. I really have a lot of love and respect for him. He took us under his wing when we had three stores. I think he saw a younger version of himself in our hustle. He's actually the one who helped us create Sweetlife [Sweetgreen's annual music festival]. So he came by and brought his team. I had my head of marketing and brand experience join us in the meeting. We talked about Sweetlife, as well as how we are going to better integrate music and experiential into the brand going forward.
When that meeting was over, I went on a little real estate tour with our real estate team. That's something I used to do a lot. Our director of real estate was in town from New York, and was touring with our west coast real estate manager. So I went with them to a few sites in LA. It was less about going to see the sites, but more about spending time with the team and sharing viewpoints and really thinking about how I can help them develop to see things the way I would.
For us, real estate is the place in which interaction experiences happen. We actually think of our real estate very differently than most companies.  We tell the story of the brand through where we are. For example, in New York, we didn't open our first restaurant in midtown or Union Square. We opened it in the NoMad Hotel. It was an unusual choice for a fast food salad restaurant. It's a pretty upscale, boutique hotel, but, especially when we opened three years ago, it was an up-and-coming neighborhood. So it told a story. From there, we went to Nolita and Williamsburg.  This week, we opened our Berkeley store, and that was our first store in the Bay Area. So we entered the Bay Area through Berkeley. That's the message we wanted to send about the brand.
When I got back from that, I had a meeting with our head of technology. We have a full technology team—development, engineers, product, which I think is very rare for a restaurant company. We don't believe technology should replace human interaction, we use it to reduce friction. We talk about why people don't eat healthier. A lot of it is because it's hard and it takes more time, so we want to make that easier. The big thing that we talked about today was this idea that technology connects all of the information we have on the customer. It's not just using data to tell us where to put the next store or how to change the menu, but also using it to tell us how we can surface the right information at the store level that helps us create a better experience.
After that, I did my afternoon meditation and spent some time walking around, just chatting with people in the office. I don't always get to meditate in the afternoon, but if I can, it's really great. I like to do it for 20 minutes, but even 10 or 15 minutes is better than nothing.
And now, I'm in an Uber, on my way celebrate my mom's birthday with the rest of my family at Osteria Mozza.
This interview has been lightly edited and condensed for clarity.