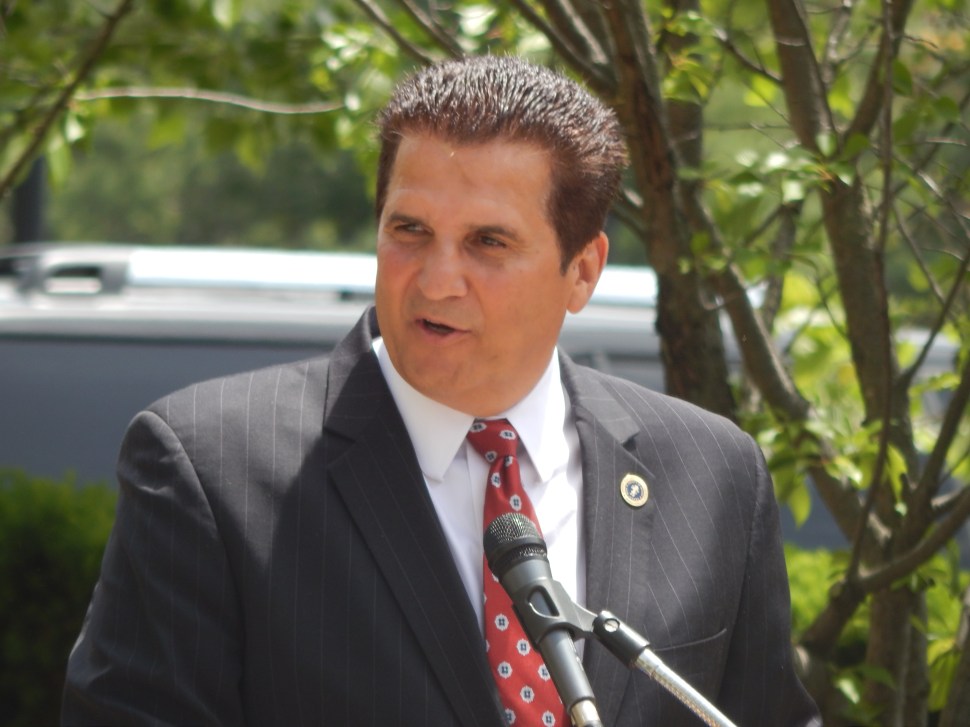 If Dwayne Warren knew now how Chris Christie's second term as governor would go, he likely would have told Joe DiVincenzo to go jump the shark in someone else's town. Joe D. prevailed on Warren to back Christie's reelection, presumably under the aegis of "everyone's doing it," and the promise of turning an uncomfortable podium appearance by Warren into state aid gold for the terminally on its heels City of Orange.
Since then, the city received money for a new library, for example.
Still, if Warren, who's running for his second term as Orange mayor, could have foreseen the train wreck that most insiders describe as Christie's second term, coupled with the Republican Governor's endorsement of controversial prez candidate Donald Trump, it's not hard to picture him tiptoeing away from the powerful county executive.
But even after running as the Communications Workers of America (CWA) candidate and displacing an incumbent seen as too cozy with Christie, Warren decided to throw in with DiVincenzo and despite the worst weather optics out of Christieworld, appears mostly resistant to the backlash his opponents continue to heap on him as a local Christie-DiVIncenzo tool.
A tracking poll this week shows the incumbent mayor leading challenger Kerry Coley by ten points, a source close to the race told PolitickerNJ.
Former Zoning Board Janice Morrell is also in the mayor's race, and at  least one source unaffiliated with the campaign told PolitickerNJ that she had the most substantive performance in last night's debate.
To date out of the picture as arch-nemesis Senator Dick Codey, by contrast, has assumed a more visible pro-Warren role, DiVincenzo plans to sit down with the mayor this week for the "what do you need" talk as Orange heads toward the May 10th nonpartisan election.
So far, the CWA has stayed away from issuing an endorsement in the contest, which is a stunning development when one considers the fact that in 2013 Warren was public enemy number one for the public sector union organization. Maybe the union's neutrality to this point goes to the core of what one insider described to PolitickerNJ as the particular power of political relationships in Essex County.
In any case, if Warren defies the revenge plot-line and survives, and does so with DiVincenzo's help, the mayor will take on new symbolic significance. Desperate to be relevant in the face of a four-county cabal of Northern Party chairs, DiVincenzo will be able to point to Warren as he attempts to shake off the Christiecrat tag and gain heft as a 2017 kingmaker.
But Warren still has to win first…