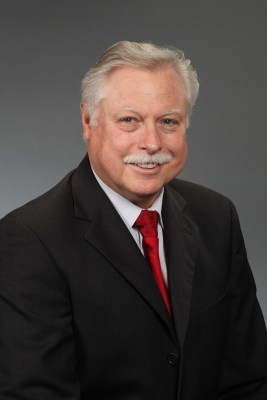 Angling for an 18th District seat presumably to be vacated by Assemblyman Pat Diegnan, Edison Councilman Robert Karabinchak announced establishment endorsements from six key Middlesex County and municipal officials, led by Mayor Thomas Lankey.
"Experience counts when it comes to our collective voice in the Statehouse," said Lankey. "Rob's tenure on the Township Council, his experience as a successful small business owner, and his history of community service are meaningful credentials for our next 18th District Assemblyman."
Lankey is joined in endorsing Karabinchak for Assembly by Middlesex County Freeholder Charles Tomaro, Council President Michael R. Lombardi, Council Vice President Alvaro Gomez and Councilmen Ajay Patil and Leonard D. Sendelsky.
Diegnan wants the state senate vacated by Peter Barnes, who is in the pipeline to be a superior court judge. Karabinchak is one of four Democrats seeking the assembly seat.
Now in his eighth year on the Township Council, Karabinchak has served multiple terms as Council President and on its Finance
Committee. Prior to that, Karabinchak served eight years on the town's Zoning Board of Adjustment and other municipal posts. He is also a Middlesex County Utilities Authority commissioner. A property owner and owner of a general contracting business for over 30 years, Karabinchak is an advocate for statewide property tax reform. He has persistently promoted changes to New Jersey's commercial tax appeal process to prevent it from shifting a greater financial burden onto homeowners.
"Rob (Karabinchak) is a fiscal conservative," said Lankey. "Always mindful of the bottom-line, Rob is routinely concerned about
how government actions impact our taxpayers. I am confident we can expect nothing less from Rob when he gets to Trenton."
"I am humbled and privileged to receive the support of my colleagues and friends as I seek new challenges serving in our Assembly," Karabinchak said. "I hope to earn the same support and trust of my fellow Democrats in our six other 18th District communities."
The 18th District comprises over 225,000 residents from East Brunswick, Edison, Helmetta, Highland Park, Metuchen, South Plainfield and South River